Kirkman and Samnee's Fire Power Gets Prequel OGN Before Series Launch
Last month, we told you about Robert Kirkman and Chris Samnee's upcoming comic book series, Fire Power, launching in May 2020 with colors by Matt Wilson and letters by Rus Wooton. In the headline, we jokingly teased that Fire Power would be an "Iron Fist comic," a joke that clearly wasn't funny. We mean, Fire Power is about an American named Owen Johnson who travels to a dificult-to-reach mystical location in Asia where he becomes the chosen wielder of a legendary martial arts power. Clearly, that's nothing at all like Iron Fist, a comic about an American named Danny Rand who travels to a difficult-to-reach mystical location in Asia where he becomes the chosen wielder of a legendary martial arts power, and we regret ever saying anything of the sort.
All kidding aside, Kirkman is one of the few innovators in the production of comics these days. Rather than relying on the same old gimmicks over and over again — super-mega-crossover events, endless variant covers, number one issue relaunches — that drive most of the business strategies of major publishers, Kirkman likes to take readers by surprise, like when he Beyonce-dropped Die!Die!Die! in comic stores with no warning or when he shockingly ended The Walking Dead without telling anybody. And now, Kirkman and Samnee will upset the status quo once more by releasing a prequel graphic novel for Fire Power a month before Fire Power actually hits stores.
Were you dying to find out more about Owen Johnson and how he came to be the man seen in Fire Power #1? Of course you aren't, because you haven't read Fire Power #1 yet. But now you can find out anyway. Genius!
"Owen Johnson's story is just too epic!" Kirkman shouted in a press release. "We need this prelude graphic novel to get you primed for the series launch with issue #1. I'm so thrilled that we're going to be introducing the world to Fire Power in this format. Readers will be able to pick up this book, featuring nearly eight issues worth of story and art for $9.99 on a Wednesday and then come back to the store on Saturday ready for the free issue #1 on Free Comic Book Day! That's almost too much Samnee and Wilson goodness to handle!"
"Almost?" What is Kirkman implying there? If there's still room for more Samnee and Wilson goodness, perhaps next month Kirkman will announce that Fire Power, Vol. 1: Prelude will get its own even bigger prequel graphic novel to come out before Fire Power, Vol. 1: Prelude. Fire Power Vol. 0, The Prelude to the Prelude? You heard it here first at Bleeding Cool, folks. Pip pip.
Some more from the press release:
Owen Johnson's journey to China to learn about his birth parents eventually leads him to a mysterious Shaolin Temple. The students there study to rediscover the Fire Power, the lost art of throwing fireballs. A power they claim will be needed soon to save the world. Will Owen Johnson be the first person in a thousand years to wield the FIRE POWER?

Fire Power, Vol. 1: Prelude (ISBN: 978-1-5343-1655-3) will be available on Wednesday, April 29 and in bookstores on Tuesday, May 5. It can be pre-ordered at your local comic book shop and on Amazon, Barnes & Noble, Books-a-Million, IndieBound, and Indigo.

Fire Power will also be available for purchase across many digital platforms, including the official Image Comics iOS app, Amazon Kindle, Apple Books, comiXology, and Google Play.
To get you excited for the release of Fire Power, Vol. 1: Prelude, here's eleven exciting pages of a guy walking up a mountain.
---
---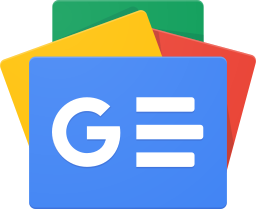 Stay up-to-date and support the site by following Bleeding Cool on Google News today!