Marvel Comics may have just noticed the attention that Catwoman's wedding dress got in the media. And since they have a Shadowcat going through something similar with Colossus, it looks like they fancied a little bit too…
From the upcoming issues of X-Men Gold, featuring the marriage of Kitty Pryde and Piotr Rasputin. Shadowcat and Colossus.
For the first time, check out the reveal of Kitty and Peter's dazzling wedding photo, courtesy of J. Scott Campbell, as well as your first look at the uncanny wedding party for X-MEN GOLD #30 by Phil Noto – the oversized wedding issue where Kitty and Peter finally say "I do!"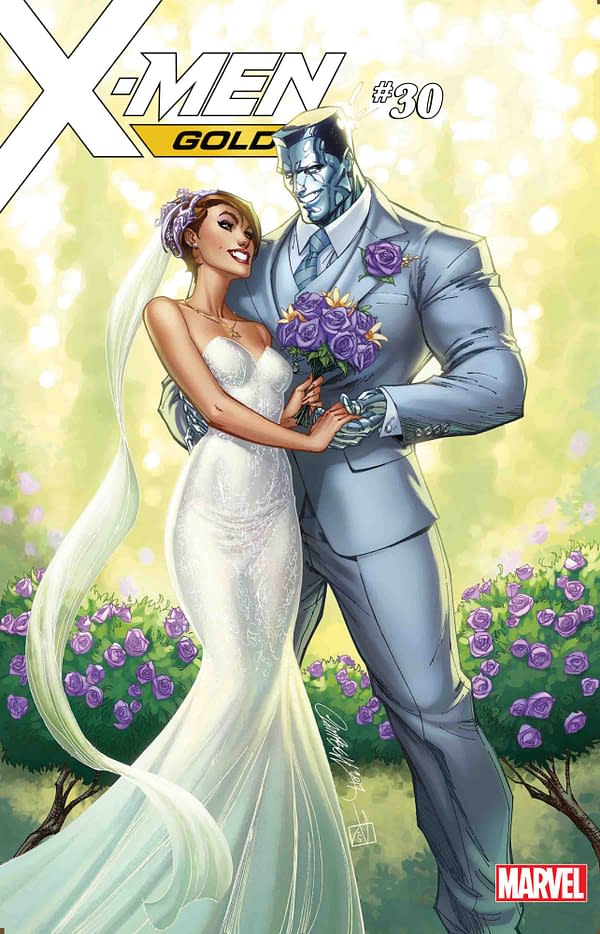 X-MEN GOLD #29
Written by MARC GUGGENHEIM
Art by GERALDO BORGES
Cover by PHIL NOTO
On Sale 6/6/18
X-MEN GOLD #30
Written by MARC GUGGENHEIM
Art by DAVID MARQUEZ
Cover by PHIL NOTO
Variant Cover by J. SCOTT CAMPBELL
On Sale 6/20/18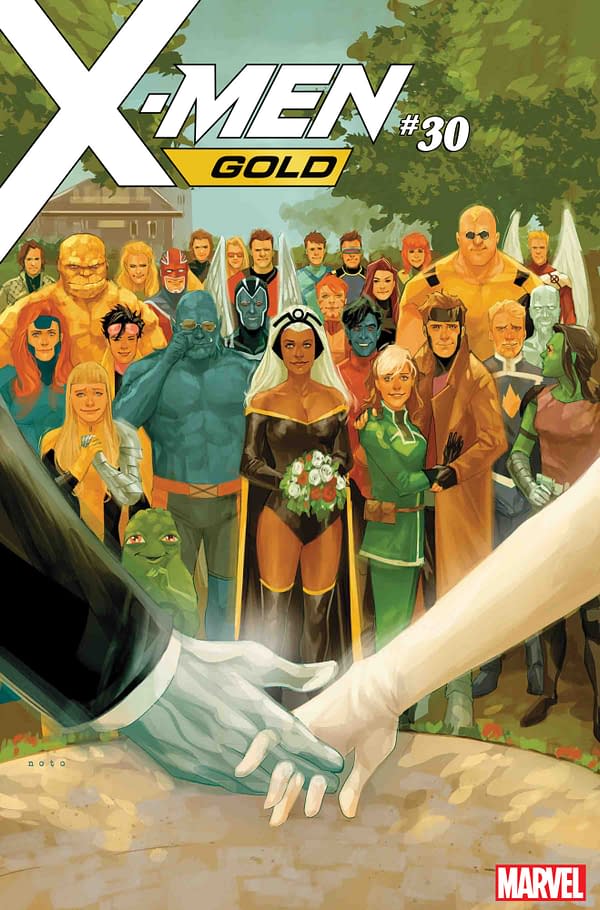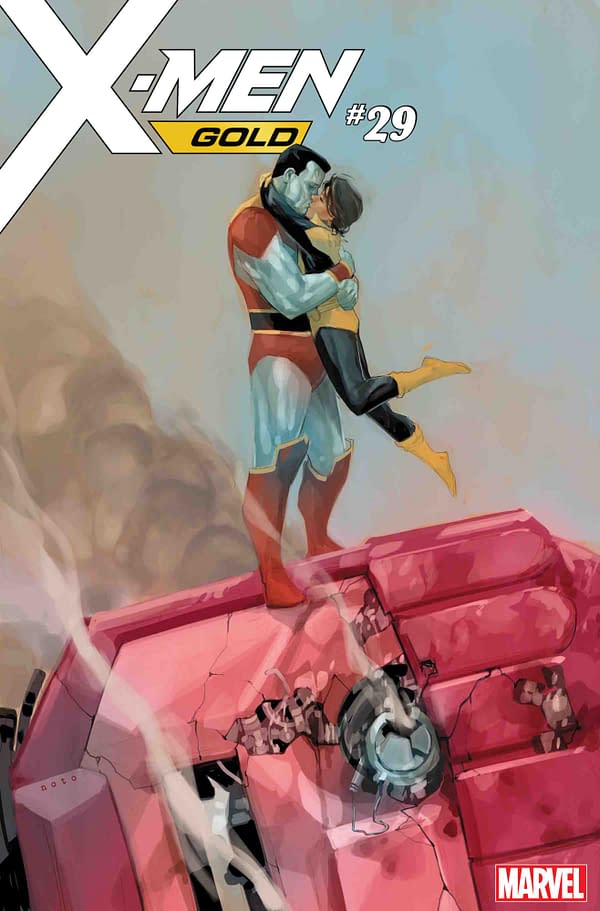 Watch for it all to being in April.
It was first teased by Marvel Comics in November:
The Marriage of Kitty Pryde and Colossus.
Back in August last year, Colossus proposed to Kitty Pryde in X-Men Gold. That thinking took a very long time. But in X-Men Gold #20, she had a revelation.
Ding, dong, Colossus is going to chime.
And it's a June wedding!
Enjoyed this article? Share it!