Posted in: Comics | Tagged:
---
Larime Taylor – The Cartoonist Who's All Mouth
Larime Taylor writes;
My name is Larime Taylor, and I'm a cartoonist. That's the official, fancy term for someone who writes and illustrates their own comics, as opposed to just writing or penciling or coloring. I do the entire book, from script to finished, lettered pages, at the rate of 1-2 finished pages a day, which I'm told is pretty fast. It means that I can do an entire issue in about half a month.
I also do it all with my mouth.
I was born with Arthrogryposis, a birth defect that leaves me with my joints in locked positions and little-to-no use of my arms and legs. I've been drawing by mouth since I was little, and have a professional background as a caricature artist. I've only made the jump to doing my own comics in the last year.
Back in September, I did a Kickstarter to fund a single-issue comic as a pilot submission for an ongoing creator-owned series. Because of the overwhelming support, I turned it into a 3-issue mini to showcase my ability to do an entire arc. The collected trade is being printed in a couple weeks for those who backed it. I'm now running a Kickstarter to help fund my work on the next, 5-issue story in the series.
The good (or bad) news is that I won't be offering printed trades of the second volume, in part because shipping – not printing, ironically! – is crazy-expensive, especially overseas. The other reason is that I'm about to sign with a publisher, and didn't want the Kickstarter to ruin my chances with that.
So why do another Kickstarter at all? Creator-owned books don't tend to make a ton of money, and certainly not very fast. It's likely that I won't see a penny in royalties until close to Christmas or later, simply because of how the direct market works.
So what DO you get for your backing the project, if not a printed trade? You get to read the first 8 issues in digital form WELL before they hit the shelves. The digital trade of Vol. 2 will also feature guest art by Terry Moore, Amanda Conner, Jimmie Robinson, Blair Shedd, and Chandra Free, AND a cover by Tim Bradstreet! It'll also contain backup stories written by Joe Illidge, B Clay Moore, Michael Moreci, and Vince Hernandez, which I will draw from their scripts.
This is all to help me be able to keep working on the book without, you know, losing my electricity or home. I live on $1000 a month in disability, well below the poverty line, and with your backing I'll be able to get by while I wait to see if the series takes off. Every bit helps.
Visit http://kck.st/XLmeHS to see a clip from an upcoming documentary I'll be in, and learn more about how I do what I do.I greatly appreciate your time and consideration!
---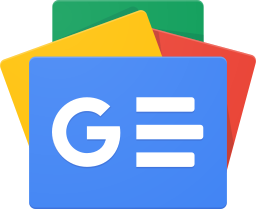 Stay up-to-date and support the site by following Bleeding Cool on Google News today!