Larry Hama, Recovering From Hand Surgery, Again
Larry Hama of GI Joe fame is in recovering for hand surgery for the second time, and talks about the struggles on social media.
---
Larry Hama is a comic book writer, artist and editor, working for decades in the field, including a stint as a TV and Broadway actor, but is best known for writing and drawing the GI Joe comic book series at Marvel. Indeed, he wrote for GI Joe's continuance at IDW, grabbing a Guinness World Record for the most identifiable number of characters on a comic book cover for GI Joe: Real American Hero #300. A veteran of the Vietnam war, this would inform his work directly as editor of The Nam and Punisher. He also co-created the character Bucky O'Hare.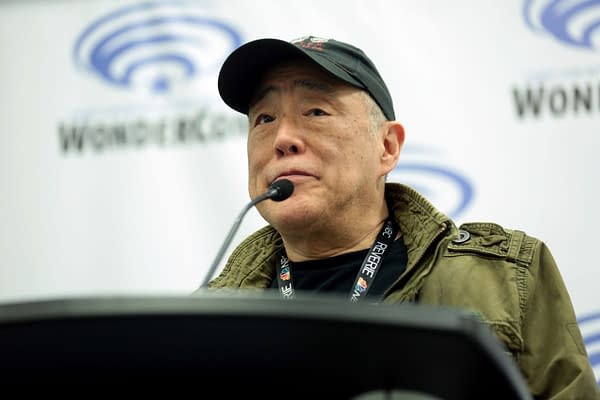 He recently posted on Facebook, "Having trigger finger surgery tomorrow on my drawing hand. Had this procedure done on my fretting hand ten years ago. Next up will be inserting silicon cushion pads to replace basal thumb joint ligaments."
How did it go? Possibly not as well as might have been anticipated. Hama followed up saying "They sent pain killer scrip to wrong pharmacy, so bit the bullet first night, then woke up with severe sore throat, liw grade fever and congestion. Tested neg for covid, but now bursitis is flaring in right elbow. All i need now is for gout and kidney stones to kick in. But i guess there is an advantage to having it all at same time rather than one after the other…"
Our best wishes sir! You can join in the hundreds of people passing on good wishes over Facebook. Just don't phone him up…
Larry Hama: Have laryngitis, can't speak. Do NOT call.
Or expect a reply to your Facebook messages or e-mail right now.
Larry Hama: Can't use right hand so this is laborious…
We can wait, Larry. Get better, please. Step away from the keyboard, I know it's hard…