Posted in: Comics | Tagged: back to the future, Comics, entertainment, knight rider, Long Beach Comic Con 2015, Speed Racer, Supernatural, teenage mutant ninja turtles, The Italian Job
---
LBCC 2015 – Famous Cars On Display Plus Photogallery
By Michele Brittany, West Coast Correspondent
Knight Rider, Speed Racer, Back to the Future, Supernatural, Teenage Mutant Ninja Turtles, and The Italian Job all had something in common: an easily recognizable car that became a supporting character in their respective television shows and feature films. A popular feature of Long Beach Comic Con, being held this weekend, September 12 and 13, several cars were parked along the colonnade leading into the main exhibition hall of the Long Beach Convention Center.
The cars garnered a lot of attention throughout the day as attendees meandered past each car. There were costumed individuals on hand to lend a sense of validity to the car on display. For example, there were two men dressed as Ghostbusters and hung out next to their car, waiting for photo opportunities. Lively music blared from a few of the cars as people lingered in the warm afternoon sun.
Below is a photogallery of all the cars on display outside the exhibition hall as well as a couple that were on the con floor.
All photographs courtesy of Michele Brittany.
Michele Brittany is an independent popular culture scholar and semi-professional photographer and editor of James Bond and Popular Culture: Essays on the Influence of the Fictional Superspy (McFarland & Company) as well as the forthcoming book Essays on Space Horror in Films, 1950s – 2000s. Read her reviews and analysis on the spy/espionage and space horror genres via her blogs at Spyfi & Superspies and Space Horror Films. Follow Michele on Twitter: @mcbrittany2014.
---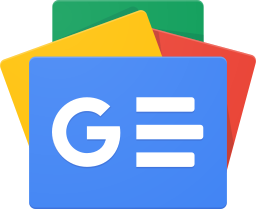 Stay up-to-date and support the site by following Bleeding Cool on Google News today!