LBCC 2015: What I Took Home From the Show
By Michele Brittany, West Coast Correspondent
I was not a big spender at the Long Beach Comic Con over the weekend of September 12 and 13. It is not because I could not find items to spend money, but more dependent upon the fact that I was taking photos (lots of them!), covering panels and moderating one or two as well. Of the items that I did purchase or received free (being in the right place at the right time), I am quite happy to be adding to my con collection. Here's a summary of my loot.
I picked up a print copy of Dave Crosland's Ego Rehab, a brand new comic book series that he premiered at the con, which I reviewed recently. The print version looked amazing and I cannot wait to read more from Crosland in the future.
I have run into Arizona writer/artist Jeff Pina at a number of the cons over the past couple of years. This time, he had a new one-panel book featuring my favorite subject – cats! I thumbed his book Cats Are Bad At…. and I loved it. I got the book and a print of my choice. And, since on the subject of cats, Rachel Walker had a new cat print out and a poster for her upcoming Catsapalooza Art Show on October 10 at the Mosaic Gallery in Pomona. If it has cats, I'm likely to buy it.
The Nosferatu Funko was a must have. Besides seeing the F.W. Murnau 1922 original film of the same name, I have seen just about derivative out there. It will look good alongside my Funko Monster series.
After moderating the Sunday morning panel titled "The Horror of It All" that included Sandy King Carpenter, I wanted to visit her booth and take a look at John Carpenter's Asylum. We had a lengthy conversation, recounting the panel, discussing horror films, and academic analysis of said films. I left with a hardback volume that collected the first six issues, with autographs!
Sunday afternoon, I attended the panel "Indie Creators, Unite! How to Make Self-Publishing a Reality" where I ran into panelist and friend, Gavin Hignight (The Concrete World, Nickelodeon's TMNT). He happened to have an extra copy of his novel The Freak Table that he passed along to me to read. The cover is intriguing and I'm anxious to have some free time to read it soon.
Two local artists that are always churning out amazing work are Danny Silva and Mike Vasquez. I usually pick up his card art and this time was no exception: the evil Minnon from for a co-worker and the Cthulhu for my H.P. Lovecast co-horts. I covered Vasquez's recent Popzilla Kickstarter and he happened to have some extra trash cans of the project that he had printed up for SDCC, so I got one of those.
I also picked up some assorted postcards and miscellany. I'm going to give a shameless plug to Los Angeles based Shades & Shadows who will be celebrating their two-year anniversary with a special celebratory show at the MiMoDa Studios. And, I came across Anthony Helmer's art. His work is a bit on the cheeky side, but quite lovely. I liked his card and a brewing sticker he designed.
And, here's the photo: Photo courtesy of Michele Brittany.
Michele Brittany is an independent popular culture scholar and semi-professional photographer and editor of James Bond and Popular Culture: Essays on the Influence of the Fictional Superspy (McFarland & Company) as well as the forthcoming book Essays on Space Horror in Films, 1950s – 2000s. Read her reviews and analysis on the spy/espionage and space horror genres via her blogs at Spyfi & Superspies and Space Horror Films. Follow Michele on Twitter: @mcbrittany2014.
---
---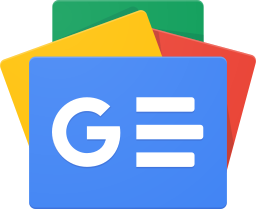 Stay up-to-date and support the site by following Bleeding Cool on Google News today!