In Legion Of Super-Heroes: Millenium #2, Rose/Thorn finally reached the future by going the long way round. And we got to see what th Earth looks like in a thousand year's time.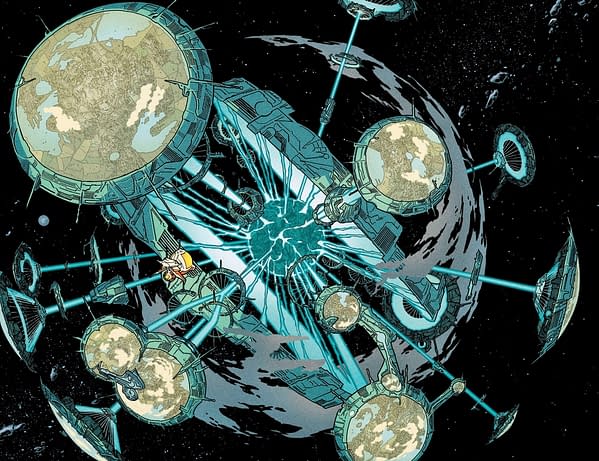 In today's Legion Of Super-Heroes #1, we get to find out why the Earth is that way. Sorta.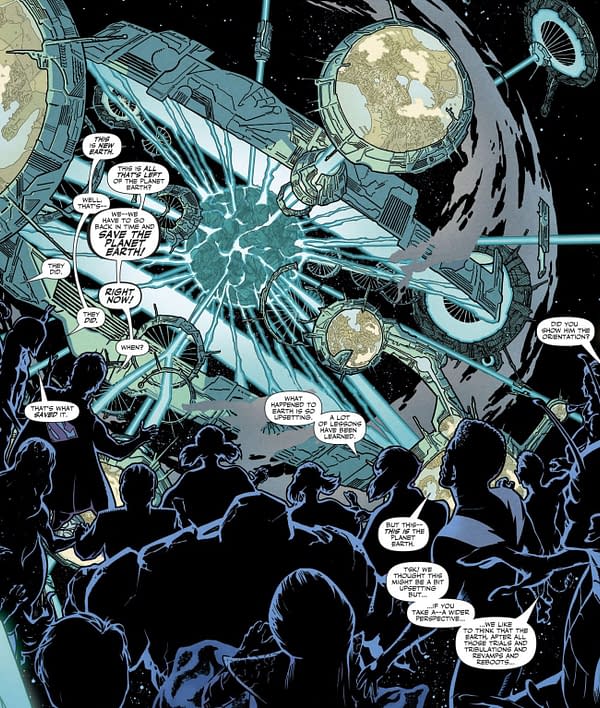 It was saved, by the Legion going back in time and preserving it in this fashion. No oceans and no Gotham (that has its own planet elsewhere) but a New Metropolis. What the nature of its destruction is, well we have to wait for a DC Timeline to fill that in.
And while we saw Rose/Thorn make it to the Legion – and the appearance of Superboy from her own time,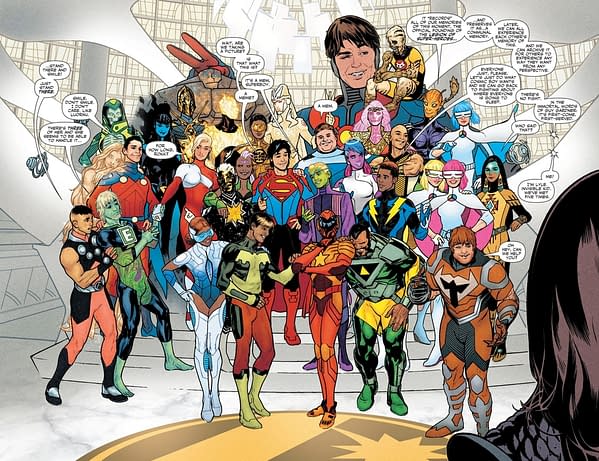 And approach them to make her appeal to them…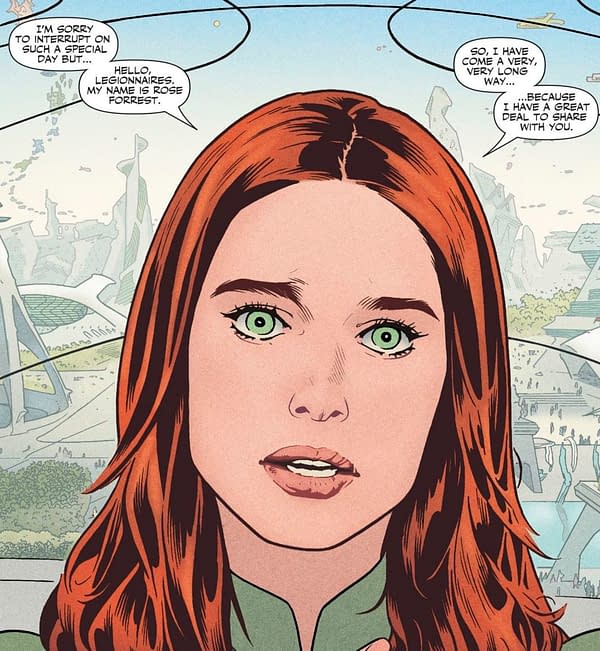 In today's Legion Of Superheroes #1, it looks like they didn't hear her and so she has to start again…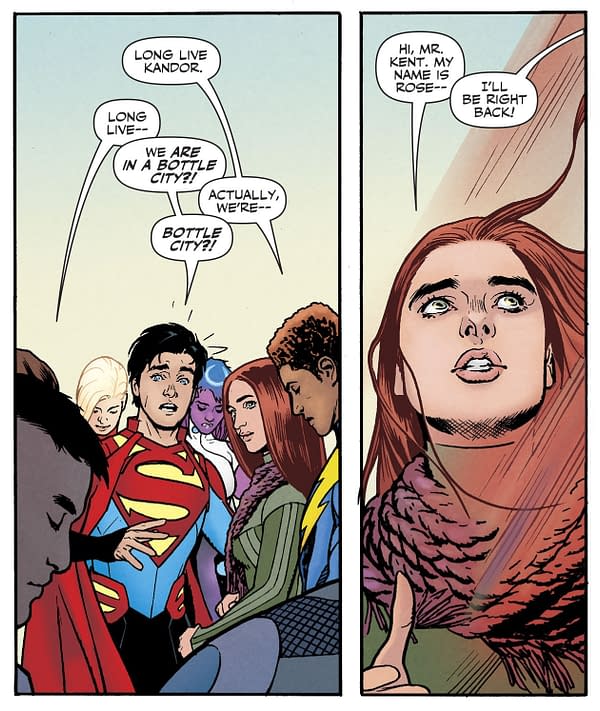 Yeah, he wasn't… or when he was, she wasn't. More from the immortal Rose/Thorn to come…
LEGION OF SUPER HEROES #1
(W) Brian Michael Bendis (A/CA) Ryan Sook
Welcome to the 31st century! Inspired by the acts of and lessons learned from the greatest heroes of all time, the Legion of Super-Heroes have gathered together to stop a galaxy from repeating its past mistakes. The greatest lineup of heroes in comic book history returns with new, fresh, and reader-friendly stories!
Eisner Award-winning writer Brian Michael Bendis reteams with master artist Ryan Sook (Action Comics) for one of the most ambitious mainstream comic books ever created! Why have the Legion of Super-Heroes broken the cardinal rule of the United Planets and inducted Jon Kent, a.k.a. Superboy, into the Legion? What are they hiding? And what does it have to do with Aquaman's long-lost trident?In Shops: Nov 06, 2019 SRP: $3.99
Enjoyed this article? Share it!