Posted in: Comics | Tagged: Comics, Dan Mishkin, entertainment, Jerzy Drozd, josh elder, libraries, NYCC
---
Library-Based Comic Conventions
Jon Johnson writes for Bleeding Cool: In a large catalogue of panels, announcements and media craziness, only one at the 2014 New York Comic Con stood out as one of high interest to me: the Reading with Pictures organized Library-Based Comic Conventions panel hosted by Dan Mishkin, Jerzy Drozd and Josh Elder.
At a show with a massive attendance like NYCC, where the largest portions of the show are focused on BIG and BOLD and BRASH, it's refreshing to see some still aim to bring the community spirit of comics, graphic novels and books back to the fans of tomorrow on a smaller, more personal level. The non-profit Reading with Pictures aims to do that, by offering up a kit to libraries or organizers wanting to start up their own smaller shows to bring the comics experience to the youths and the young-at-heart that were once the driving force behind the industry.
During the far too short 40 minutes before being pushed out by NYCC volunteers trying to keep to the day's schedule, attendees learned about the origins of Kids Read Comics! (www.kidsreadcomics.org) and Reading with Pictures (www.readingwithpictures.org) and their successes at making library driven conventions work. With their own accomplishments in the Michigan area, the hosts explained how they hope to be able to offer the foundation up to, essentially, a franchise to potential organizers. The kit they've put together is the first step in the process, with ideas of what works, how to go about getting a budget and how to draw talent to your convention. The audience for the panel, with many librarians and educators in attendance, were a very focused, intent group. For this writer, it was encouraging, as I and others who were waiting in line, expected it to be a lightly attended discussion.
New York Comic Con and many similar conventions that have become wildly popular as interest in the varying genres increases have made them somewhat impersonal in aspects. It can only be surmised that, as these two organizations have made very successful small cons, that there is definitive interest in the plan that they've come up with, and that it can only bring a vastly positive output amongst fandom. I heartily recommend these sites to see what they're doing and how it can effect communities.
---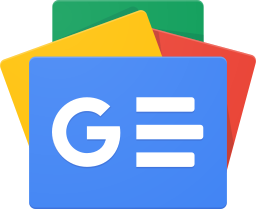 Stay up-to-date and support the site by following Bleeding Cool on Google News today!