Announced at the IDW panel at San Diego Comic-Con, a new comic from Shelly Bond's Black Crown imprint…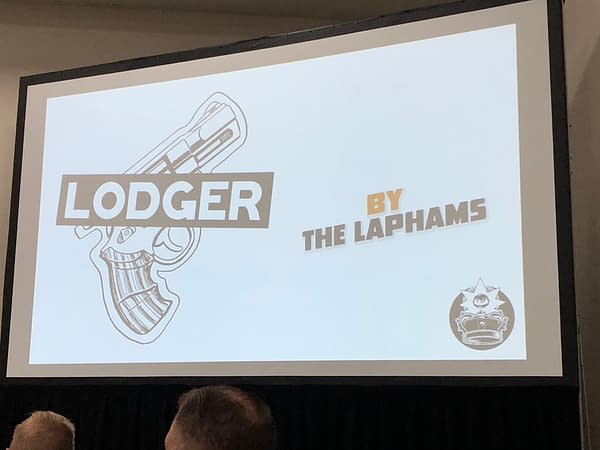 Lodger by The Laphams. That would be David Lapham and Maria Lapham.
"Captivating characters you would follow into a volcano. Lodger has been hiding in plain sight."
It will be black and white. The main character goes from town to town as a travel blogger. You can't help but fall for him, even though he's a shapeshifter…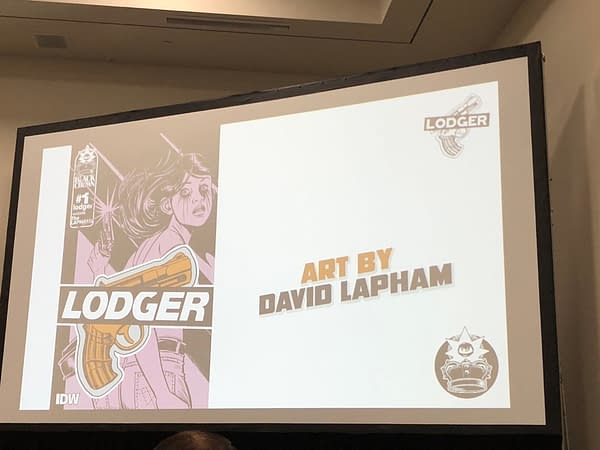 A revenge tale. Something really cat and mouse. And out in October.
Thanks to Jeremy Konrad for the tip-off.
Enjoyed this article? Share it!