Keenspot Entertainment is launching a new comic book series for September 2020, the devilish Belle Zeebub from Mario Wytch, best known for his work on Sister Powers. And fitting the devil/angel combo we have seen in the likes of Preacher by Garth Ennis and Steve Dillon, and Un/Sacred by Mirka Andolfo – but this time for kids.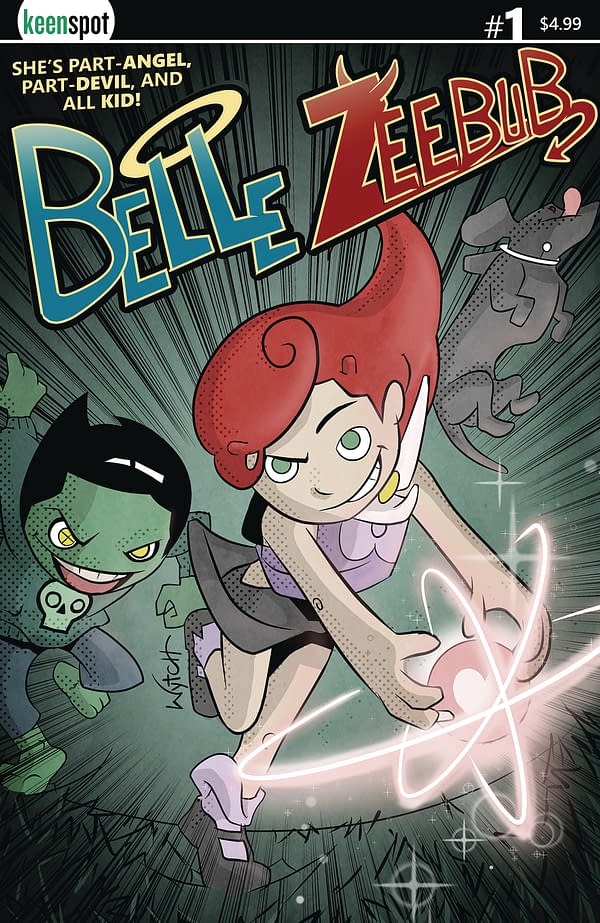 BELLE ZEEBUB #1 CVR A WYTCH
KEENSPOT ENTERTAINMENT
JUL201260
(W) Mario Wytch (A/CA) Mario Wytch
From New York Times-bestselling creator Mario Wytch comes Keenspot's newest all ages horror humor comic! Belle is your typical grade-schooler, except for an important detail – her mother was an honest-to-goodness angel (like, she literally fell from Heaven!), and her father is B.L. Zeebub, one of the seven princes of darkness. Belle takes after her mother, but her supernatural powers are partly darkness-based, so things tend to go wrong for poor Belle. It's no wonder why her best friend is a zombie that's allergic to human flesh. Together, they all try their best to fit into suburbia… In Shops: Sep 30, 2020 SRP: $4.99
It also comes with a black sketch cover and a Retailer Incentive cover, 1 copy orderable for every 5 of the standard cover…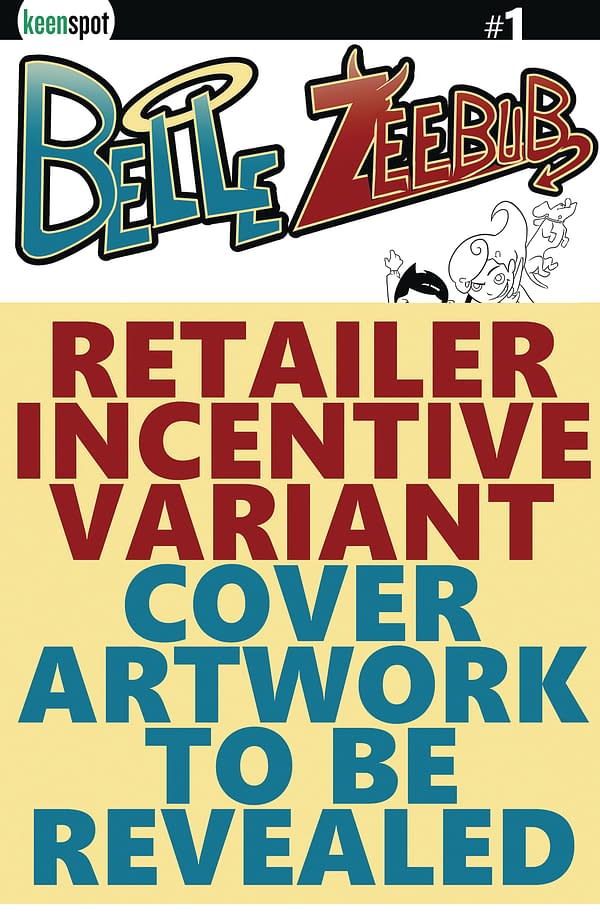 Keenspot is a webcomics portal founded in March 2000 by cartoonist Chris Crosby (author of Superosity), Crosby's mother Teri, cartoonist Darren Bleuel (author of Nukees), and Nathan Stone. triggered by the collapse of an earlier webcomic portal, Big Panda. In 2008, Bleuel and Stone sold their 50% stake in Keenspot to Crosby Comics, leaving Chris and Teri Crosby as the sole owners. Dan Shive was named Chief Technical Officer. In December 2016, Keenspot began publishing a new line of print comic book titles distributed to comic book stores by Diamond Comic Distributors. Their launch titles included monthly ongoings of Hunters of Salamanstra and Marry Me and book collections of Thomas Fischbach's Twokinds. One of Keenspot's most notable traits is that it has been a starting point and steadfast supporter of many successful webcartoonists over the years. More than a dozen comics originally and currently hosted at Keenspot have branched out to become substantial full-time jobs for their creators. Keenspot has also launched 2 podcasts, a cartoon podcast, called Keentoons Video Podcast Network and an audio podcast called Keencast.
Enjoyed this article? Share it!