It's a case of the boy who cries wolf.
Remember Mark Millar's faked casting of Eminem in Wanted that had his representatives gtelling Millar to stop it? The fake vigilante video for the Kick-Ass comic? The faked Times Square ads for Nemesis? The faked Obama photos for Superior? The faked granny comics reviewer with the Starlight back tattoo? The supposed indepth research for MPH when Millar hadn't been to Detroit? The A-List Hollywood actor and actress for Empress that weren't?
So what was it going to be for the launch of Reborn with Greg Capullo from Image Comics? The comic that saw people enter an afterlife where they live a different life, fighting in a fantasy world that, for some reason, reminded me of Spawn #8…
Um… not a lot. All I can see is this news from the Hollywood Reporter that was seemingly ignored by everyone else, that Millar had signed for Reborn to be adapted into a hardcover novel by Young Adult author Sarah Lotz. Who does exist, honest, and Stephen King likes her…
The new Sarah Lotz novel,DAY FOUR, is really good. USA edition comes out June 15. It's the cruise ship from hell.

— Stephen King (@StephenKing) May 11, 2015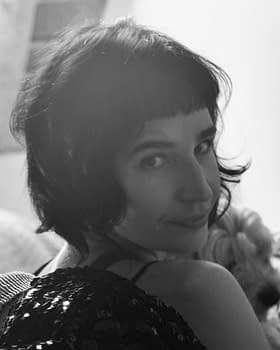 Although, like Millar, she has a tendency to hide stuff, creating new identities to work with other writers. She writes urban horror novels under the name S.L. Grey with author Louis Greenberg, a YA pulp-fiction zombie series, Deadlands, with her daughter, Savannah, under the pseudonym Lily Herne and quirky erotica novels with authors Helen Moffett and Paige Nick under the name Helena S. Paige.
Michael Joseph Publishing, a division of Penguin Random House, has picked up worldwide publishing rights to the comic, whose first issue hit shelves Wednesday, for a stand-alone fantasy novel that will be written by Sarah Lotz, the author behind supernatural thrillers The Three and Day Four.

The publisher is targeting an autumn 2017 release.
Millar cites his wife for the inspiration.
But who knows?
Enjoyed this article? Share it!