Just a month ago, the future of the comics industry appeared to hang in the balance as quarantine led to comic shops closing, Diamond halting shipments, and publishers issuing pencils down orders left and right. Now, as restrictions ease and COVID-19… well, continues to spread horrifically, publishers have decided it's time to look toward the future. Mark Waid, comics guru and internet personality, has important news for Humanoids, where he works as Publisher. First up, the company has signed Ibrahim Moustafa to a three-book deal. The Eisner-nominated writer/artist is known for his work on Image Comics' High Crimes with pitbull owner Christopher Sebela and has worked on Dynamite's James Bond series and DC's Mother Panic. Now, he's bringing new projects to Humanoids, starting with Count, an adaptation of The Count of Monte Cristo with a sci-fi twist.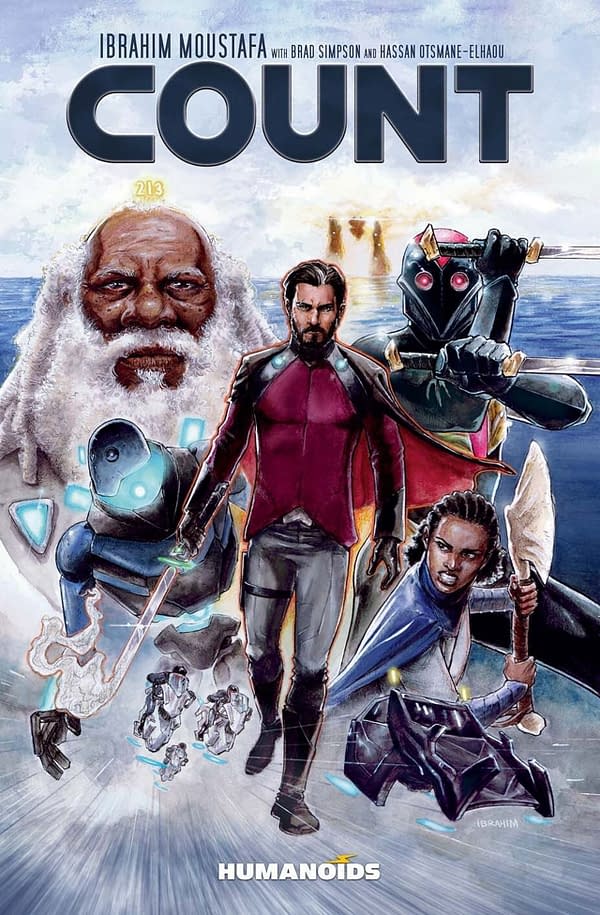 Here's what Mark Waid and Ibrahim Moustafa have to say about the book:
"Ibrahim Moustafa's COUNT is phenomenal," said Humanoids Publisher Mark Waid. "Ibrahim has taken a classic text and brought a modern sensibility to it, with widescreen storytelling and clever reinvention. This book is a signpost for the kind of graphic novels that we'll be publishing in the months and years to come."

"Humanoids has always been at the forefront of publishing beautifully produced, imaginative graphic novels," said Ibrahim Moustafa. "I'm incredibly honored to have COUNT added to that pantheon, and grateful for a long-term commitment to publish more of the kinds of stories I'd like to tell."
Moustafa has also been sharing sneak peeks of the graphic novel, set to arrive at stores in March of 2021.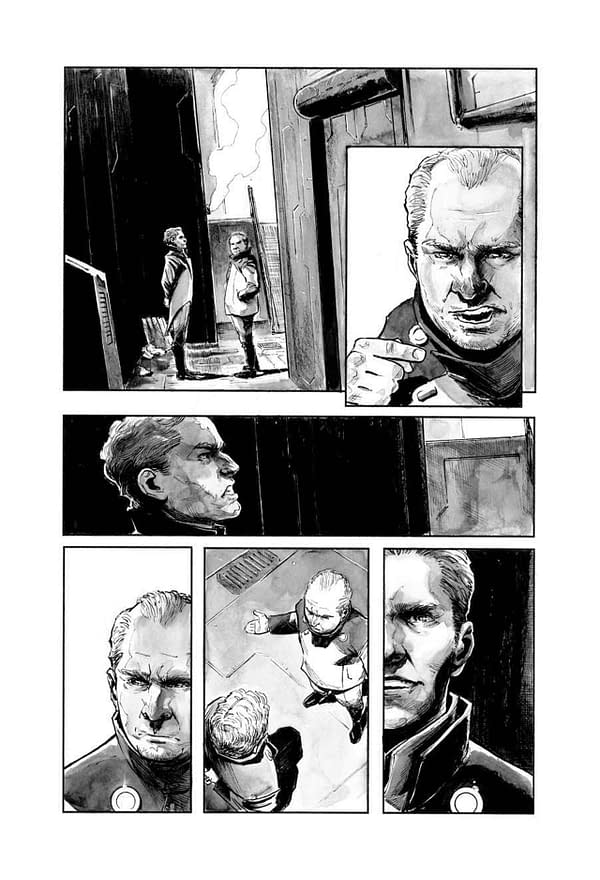 In addition to signing Moustafa to this deal, Humanoids is looking for success outside of the publishing world. It's been said that everybody and their mother has a podcast in 2020, and now it appears as if corporate entities are hoping to ride that wave as well. Mark Waid has been announced as the co-host of the company's upcoming podcast, Humanoise Podcast, along with Sean Edgar of Paste Magazine.
The Humanoise Podcast will feature conversations with folks Humanoids' describes as "creative luminaries inspired by the publisher's legacy." These luminaries include Deadpool director Tim Miller, dialogue-lover Brian Michael Bendis, and Pizza Dog creator Matt Fraction.
Personally, I wonder if they'll have video content because, as far as the format goes, the underrated Omar Spahi currently has the best comics interview platform around with his Dreamer Comics Podcast. I'd love to see visuals to these conversations because the guests Humanoise has previewed sounds very interesting. Either way, I'm in. The podcast debuts this July.
Enjoyed this article? Share it!