Mark Waid took to the stage at the Diamond Retail Summit in Las Vegas, to talk about his work at Humanoids, launching the H1 shared superhero universe – and how it also stands for Humanity First, launching Ignited, Strangelands, Omni, Meyer, The Big Country and Nicneven and the Bloody Queen.
One thing of note… in the H1 Humanoids Free Comic Book Day book two weeks ago, Omni was listed thus: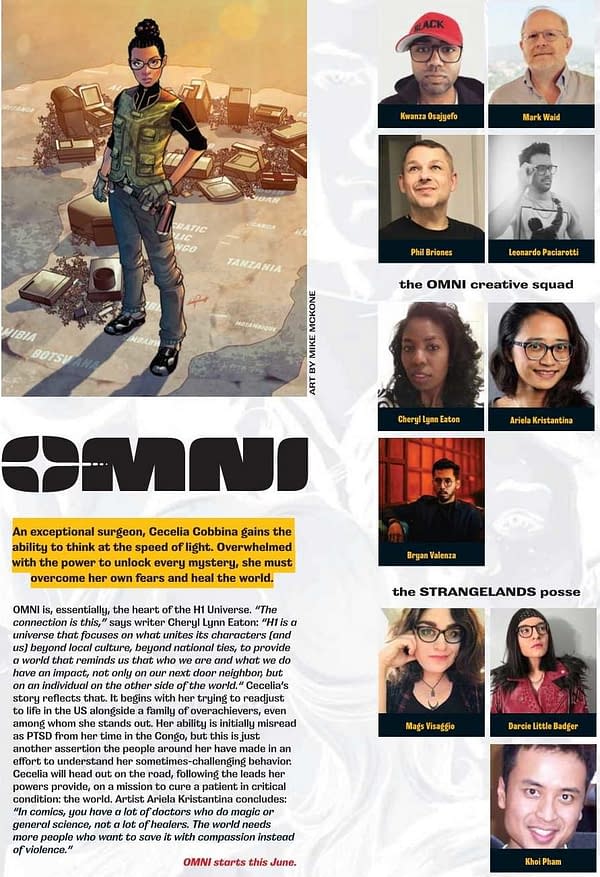 By writer Cheryl Lynn Eaton, artist Ariela Kristantina and colourist Bryan Valenza. But at the Diamond Retailer summit, everything had changed…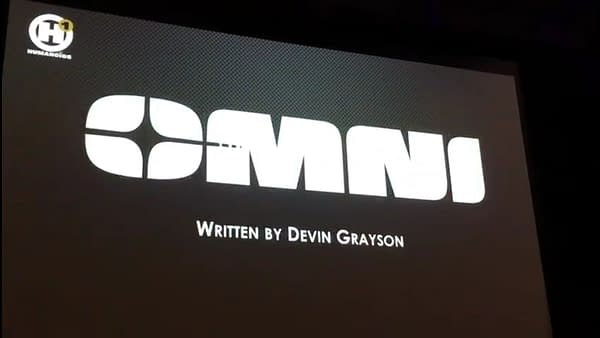 Just Devin Grayson. While the website…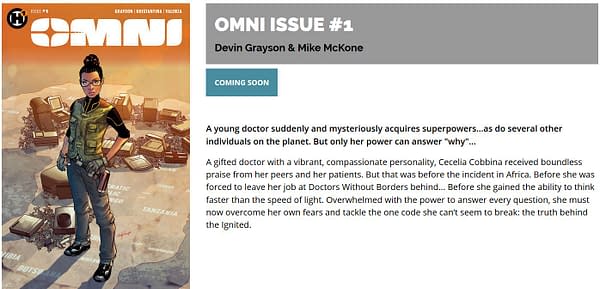 …has Devin Grayson and Mike McKone. But no explanation appears to have been given. It feels like when you look at an atlas and you see lots of straight lines. You get the idea that at some point, something went down…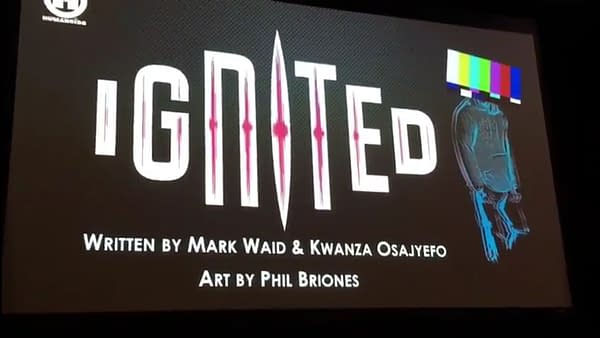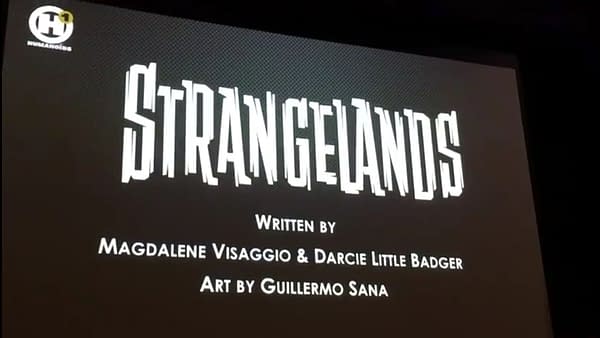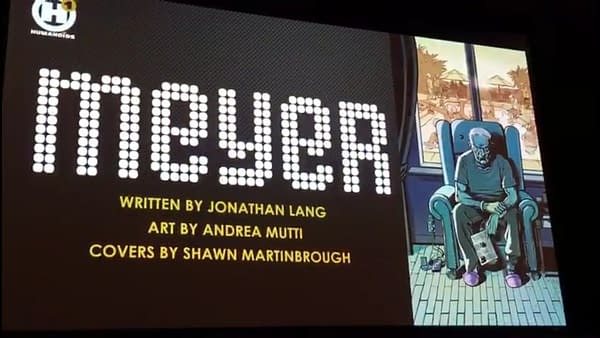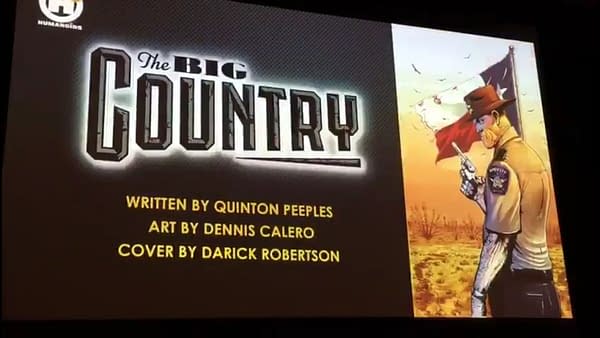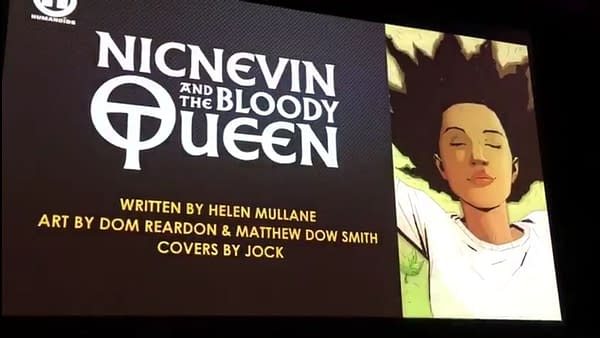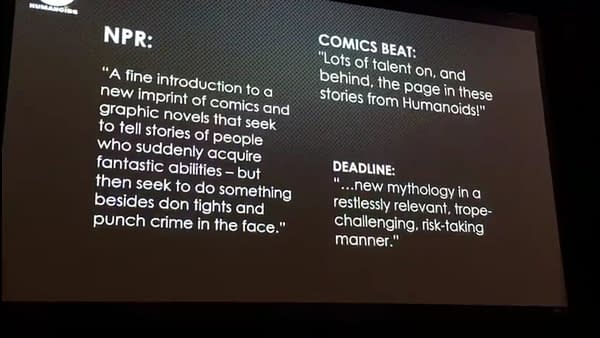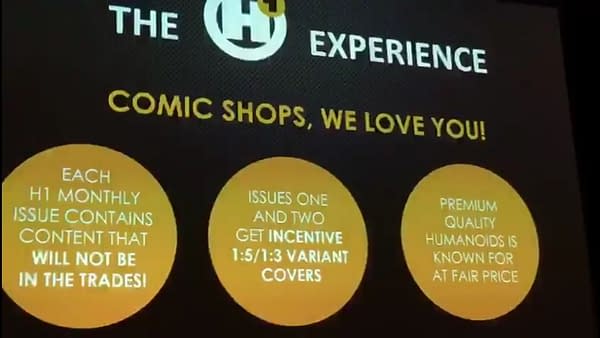 Enjoyed this article? Share it!