Marvel Ch-Ch-Changes, From Thunderbolts To X-Force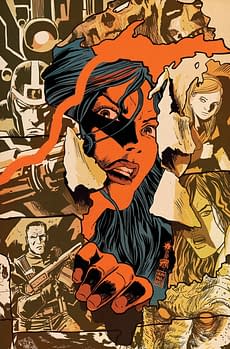 A few solicitation changes for upcoming Marvel comics…
Emerald City Of Oz has been reduced from a six issue to a five issue series.
Wellington Alves will now be joined by Carlo Pagulayan and Patrick Olliffe on Red She-Hulk #67.
Phil Noto will be drawing Thunderbolts #13.
X-Factor #259 will be drawn by Carmen Nunez Carnero rather than Leonard Kirk.
Gambit #14 will be drawn by Khoi Pham, not Diogenes Neves.
Uncanny X-Force #7 will have art by Dalibor Talajic and Adrian Alphona.