Marvel Comics 2020 Calendars Giveaways to Promote "Incoming"
Marvel's Incoming #1 will be their big comic book the day after Christmas, this year. And they will be doing a big Boxing Day launch party promotion for the anthology that will feature The Masked Raider and a murder mystery, a Kree/Skrull union, a return to Krakoa, Iron Man 2020 and more.
There'#s no minimum order for the party participation – usually the publisher demands that stores order hundreds of copies. Not this time. But those who participate will be able to order as many copies of Incoming #1 Jorge Molina Party Variant as they want. Each participating retailer will receive one free copy of Incoming #1 Molina Party Sketch Variant. And can order two copies of the Premiere Variant.
Stores will also receive 25 copies of the Marvel 2020 Calendar to giveaway, additional bundles can be bought. The Calendars have a history of giving away a little bit of info. The 2018 Calendar featured Conan, ahead of the announcement they were getting the license back. And that the Fantastic Four were to return. The 2016 Calendar also showed us how serious Marvel was about not promoting the X-Men.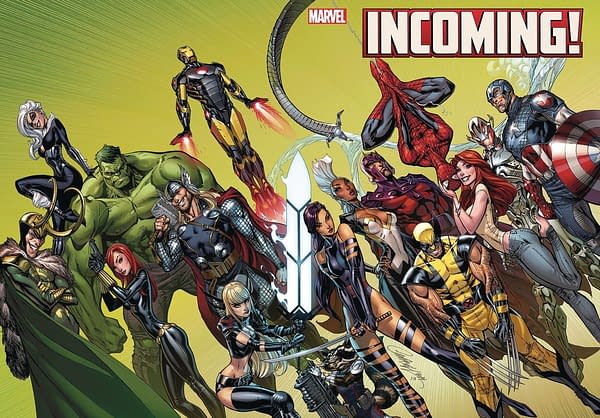 As well as the standard covers and poster, stores can get tiered covers, a 1:500 J Scott Campbell Women Of Marvel Gem variant, a 1:100 J Scott Campbell Wraparound Hidden Gem variant (above), a 1:50 Jim Cheung variant, a 1:25 Kim Jacinto variant, below.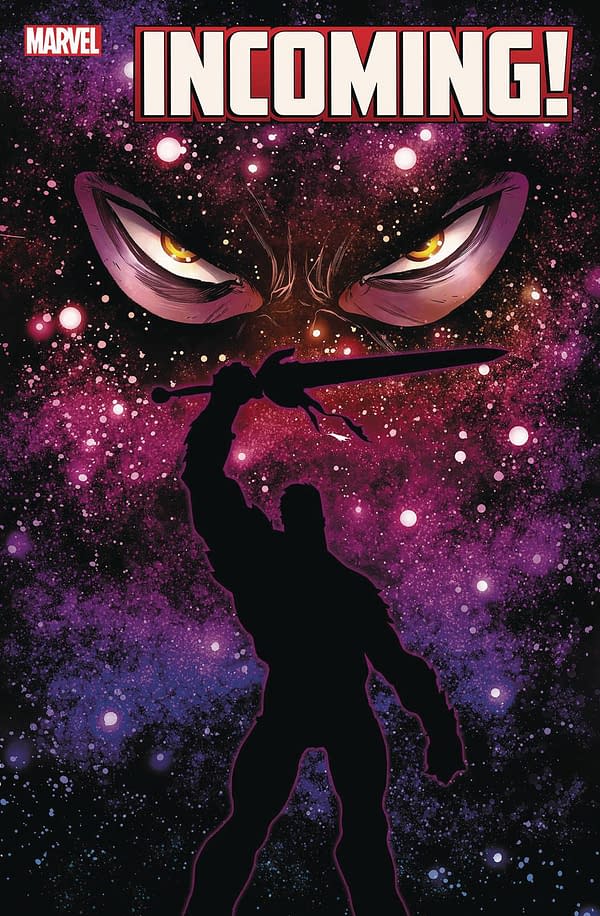 And all retailers will receive a bundle of a hundred Incoming #1 Party Invite Postcards for mid-December. Hmm… that Kim Jacinto cover there… is that Diabolik?