Everyone loves a collective noun. So many tiny novelty Christmas books have been created cataloguing them all for people to read out in bored company. "Did you know that the collective noun for crows is a murder of crows?" "Yes, we know, we all know that, everyone knows that, pass the gin. Crows were thought to be loud, thieving birds. so their group name reflects those traits, they have a traditional association with violent death, its harsh and raucous cry sounds as if they're yelling bloody murder."
In today's Harleen #1 by Stjepan Sejic, we learn that Harley Quinn knows it too.
A feast of bats? It's not a feast of bats, it's a….picks up little collective noun book…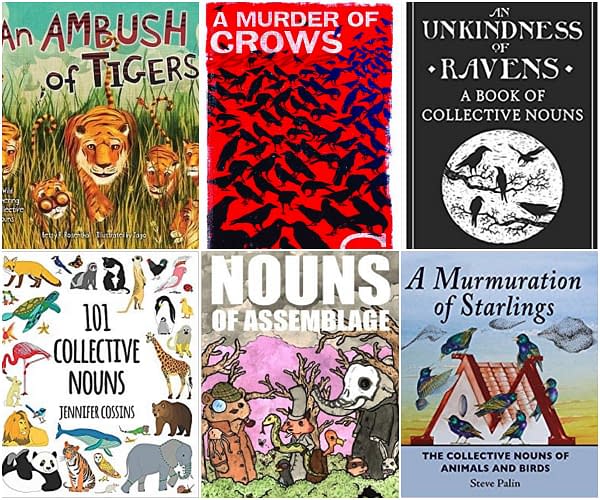 … one of them… a "colony of bats". Maybe someone needs to send her one of these books. And she's not alone…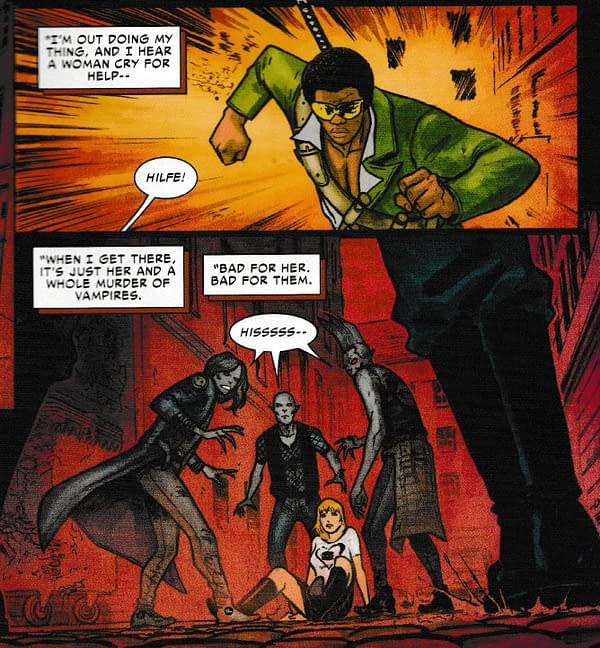 Blade over in Strikeforce #1 needs one too. It's coven or house of vampires, come on now. Well, at least we know what to get Harleen and Blade for Christmas this year.
STRIKEFORCE #1
(W) Tini Howard (A) German Peralta (CA) Andrea Sorrentino
NO COMPROMISE. NO MERCY.
ALL NEW, ONGOING SERIES!
From the dark minds of rising stars Tini Howard and Germán Peralta comes a tale of the underside of the Marvel Universe! A new threat is secretly taking over the planet — and the more people who know about it, the more powerful the threat becomes. Blade dealt with this threat once before, and hoped to never have to again. He can't bring the Avengers in on this — not just for their own safety, but for the safety of everyone on Earth. So he must recruit a team of heroes accustomed to darkness — a strikeforce. Blade, Angela, Spider-Woman, Wiccan, the Winter Soldier, Monica Rambeau and Daimon Hellstrom join forces to fight the fights that no other Marvel team can take on!
Rated T+In Shops: Sep 25, 2019 SRP: $3.99

HARLEEN #1 (OF 3) (MR)
(W) Stjepan Sejic (A/CA) Stjepan Sejic
"The road to hell is paved with good intentions. On that road I saw a pale man, and he smiled at me…" Dr. Harleen Quinzel has discovered a revolutionary cure for the madness of Gotham City-she just needs to prove it actually works. But with the criminal justice and mental health establishments united against her, the brilliant young psychologist must take drastic measures to save Gotham from itself. Witness Harleen's first steps on a doomed quest that will give birth to the legendary super-villain Harley Quinn in this stunning reimagining of Harley and The Joker's twisted and tragic love affair by visionary storyteller Stjepan Sejic (AQUAMAN: UNDERWORLD, SUICIDE SQUAD, Sunstone).In Shops: Sep 25, 2019
SRP: $7.99
Enjoyed this article? Share it!