Bleeding Cool told you that Marvel is giving promotional items to comic stores to help sell the launch of the upcoming War Of The Realms event comic, called Godwheels. We didn't know what they were but now we have a better idea. Although they are getting a different name. They are now known as The War of the Realms Wheel of the Gods rather than Godwheels.
After all, Godwheel was an Ultraverse comic book and Marvel have tried to steer clear of the Ultraverse comics and concepts that they bought as part of Malibu. As they may owe some creator-participants money if they use them and that would never do.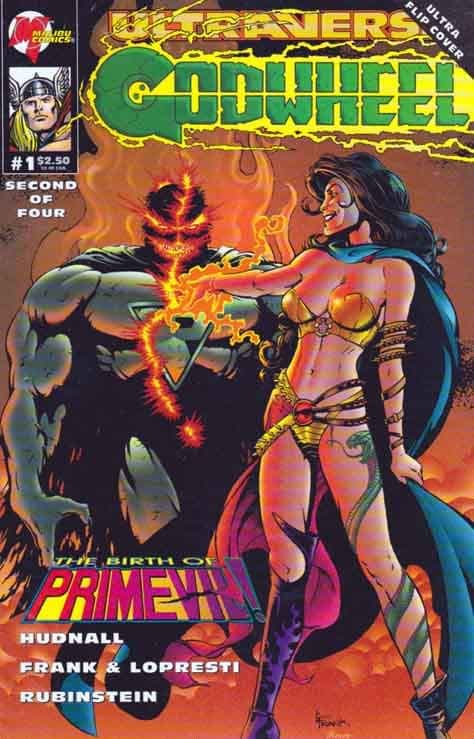 The Wheel Of Gods is now described as "an interactive calendar showcasing the heroes and villains of The War of the Realms."
So it's a calendar. Looking a little like this…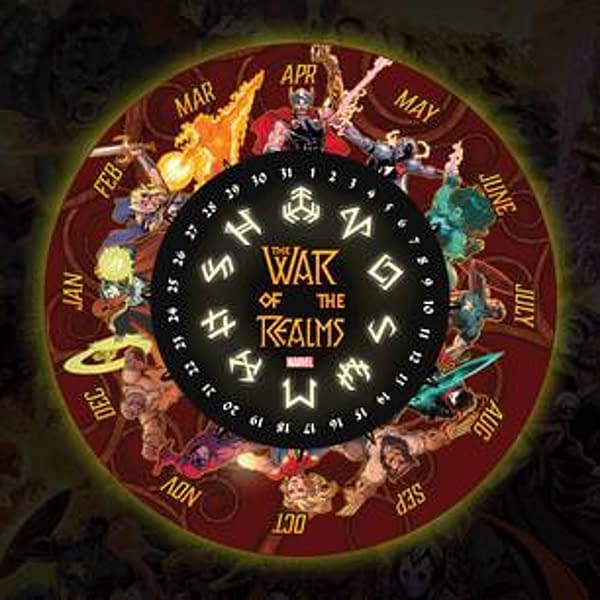 Retailers who exceed 300% of orders of Avengers #11 with their orders for War Of The Realms #1 will get sent 25 of these things. And they can also be ordered in packs of 25 for those who don't want to match their orders.
WAR OF REALMS #1
(W) Jason Aaron (A) Russell Dauterman
Asgard. Alfheim. Heven. Jotunheim. Muspelheim. Niffleheim. Nidavellir. Svartalfheim. Vanaheim. All of the Ten Realms have fallen to Malekith and his army except one: Midgard. Home to Thor's beloved humans. Home to heroes and gods alike. Now, at last, it burns. And Thor won't even be there to see it.
All hell breaks loose in New York City as Malekith and his allies begin their invasion – and the greatest heroes of the Marvel Universe watch as the Earth falls!
Rated T+In Shops: Apr 03, 2019
Final Orders Due: Feb 25, 2019
SRP: $5.99
Enjoyed this article? Share it!