Continuing their efforts to make War of the Realms their biggest super-mega-crossover event ever, Marvel has announced another spinoff mini-series tying into the event, this time featuring The Punisher. As revealed EX-X-XCLUSIVELY by compliant Marvel media partner CBR, War of the Realms: Punisher will contain 3 issues of extraneous cashgrab fun written by the Gerry Duggan of comics, Gerry Duggan, with art by Marcelo Ferreira.
The series will see Frank Castle battling the armies of Malekith with repercussions that will be felt in probably at least one panel in the main event series. How could you possibly skip this one, folks?! War of the Realms: Punisher #1 hits stores in April, so bring your checkbook to the shop that month because Marvel is just getting started here.
WAR OF THE REALMS: PUNISHER #1 (OF 3)
GERRY DUGGAN (W) • MARCELO FERREIRA (A)
Cover by JUAN FERREYRA
CONNECTING REALMS VARIANT COVER BY MARKO DJURDJEVIC
VARIANT COVER BY TBA
VARIANT COVER BY TBA
PUNISHER: AVENGER OF MIDGARD!
The War of The Realms has brought monsters to the streets of New York City, but New York has a monster all its own…Frank Castle, A.K.A. THE PUNISHER! And he'll be damned to Hel if he's going to let a bunch of Ten Realms tin-pot tyrants terrorize his town. But given he's one man against an army of monsters, Hel might soon have him! The War of Realms is about to meet Marvel's One Man Army. Expect Punishment!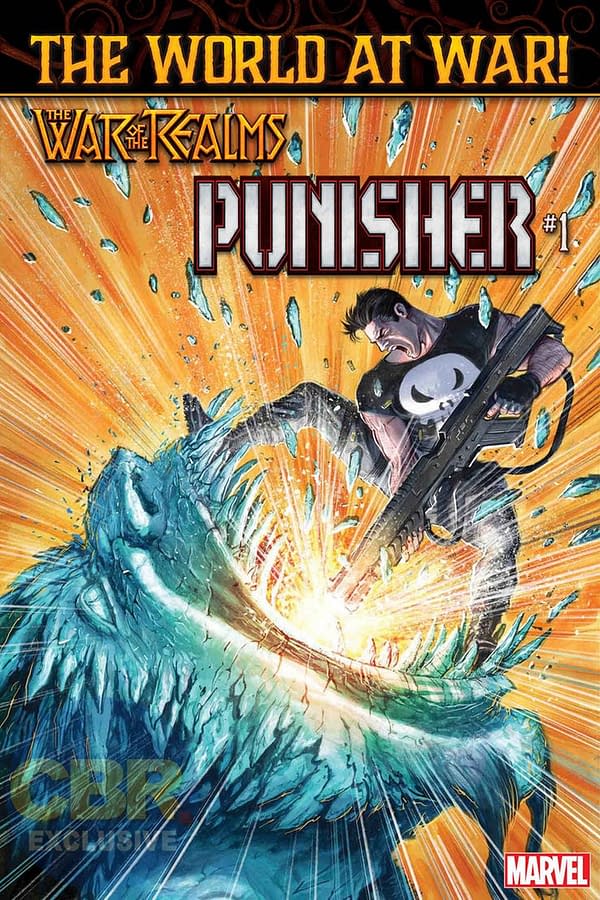 Enjoyed this article? Share it!