Marvel Comics was originally going to announce Marvel Zombies Respawn at San Diego Comic-Con. But then a certain Walking Dead comic book came to an end, and they took advantage of an announcement opportunity.
What's coming in October from Philip Kennedy Johnson and Leonard Kirk though is a one-shot. However, at the Diamond Retailer Lunch earlier today at San Diego Comic-Con, Marvel announced that it will lead into a new Marvel Zombies mini-series beginning in 2020.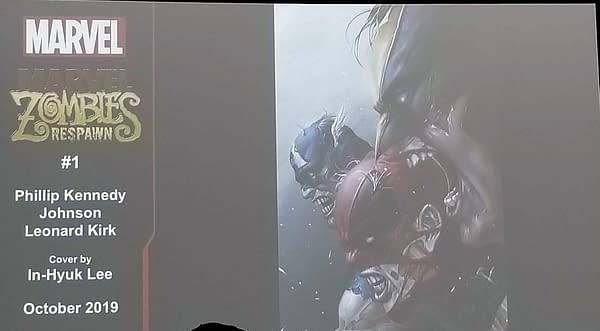 Keep an eye on more from the Diamond Retailer Lunch at San Diego Comic-Con with this handy Bleeding Cool tag.
Enjoyed this article? Share it!