Meghan Fitzmartin, a Big New Name For DC Comics?
Meghan Fitzmartin is best known as her role as executive assistant to the showrunner on the TV show Supernatural, then becoming a staff writer on the show. But in comics-related media, she co-hosts a podcast called "Wine and Comics" with Topher Harless, has written and produced an audio drama called Red Rhino about a high school boy who gets superpowers which are not that super and also wrote for the animation DC Super Hero Girls. But no actual comics yet?
Well, that looks about to change. Bleeding Cool has learned from well-connected sources that it is expected Meghan Fitzmartin will be a major figure in upcoming DC Comics titles. Like Tim Sheridan, Ken Kristensen, Kevin Shinick and Geoffrey Thorne, all of whom we mentioned earlier, she is one of a number of new creators to DC Comics that Bleeding Cool is profiling, brought into DC by Dan DiDio in recent months. Possibly 5G/Generation Five titles, possibly Black Label titles, that kind of detail will come later. Meghan is part of DC's Big Change that we were talking about over the weekend, a move at DC Comics away from the usual comics writer talent base, to TV, film and animation writers, with the intention to bring in new energy – fans of the comics but people who who have pursued that interest in other directions, with other influences and voices.
What books Meghan would be working on, I don't yet know.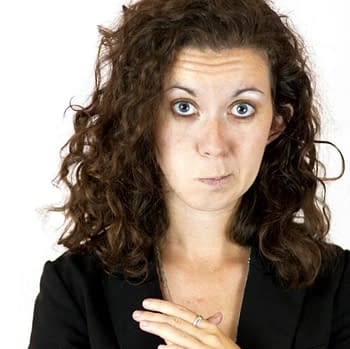 Keep up with what – and who – Bleeding Cool are reporting about DC's Big Change in the next few days, with this tag.