Michael Dowling Joins Travel Foreman on Black Cat #1 as Marvel Adds a 1:500 J Scott Campbell Virgin Cover
Black Cat #1, the new series starring Felicia Hardy, was solicited from Jed MacKay and Travel Foreman. Travel has now been joined on art by Michael Dowling.
Dowling is a long-term Bleeding Cool favourite, he artist and co-creator of DC/Vertigo's Unfollow and Death Sentence as well as working on Ichabod Azrael, Judge Dredd and Judge Anderson.
Could he have more to contribute in issues to come? Just Travel in #2 solicitations, but as we can see, things can change.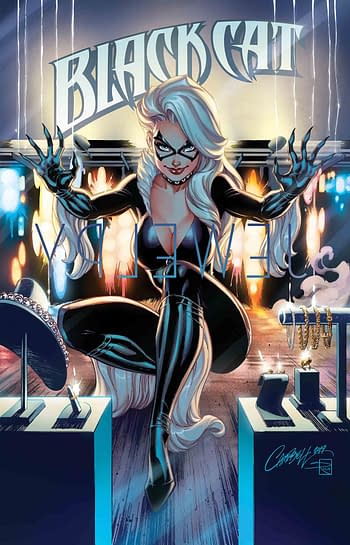 Marvel are also encoraging comic stires to commit large to Black Cat #1, offering a J Scott Campbell 'virgin' cover to those stores who order five hundred copies of the standard cover by Campbell, with its logo and trade dress so offending the reading populace…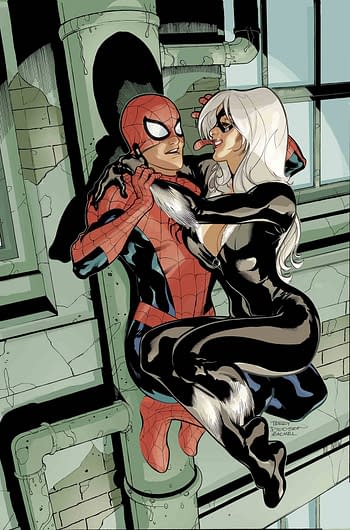 The launch also has a Terry Dodson variant for every hundred copies ordered, as well as a virgin version of the Artgerm cover for every two hundred copies, a Phil Noto cover for every fifty standard copies ordered, a Elizabeth Torque cover for every twenty-five copies ordered and a Game version of the cover for every ten copies ordered…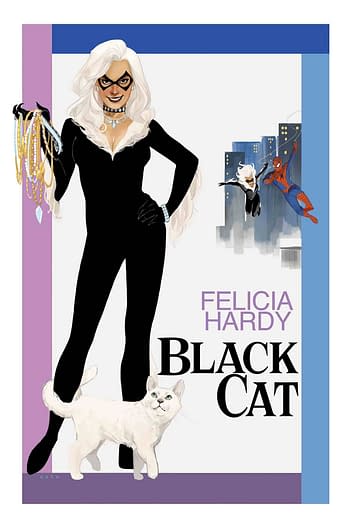 Black Cat #1 is out on June 5th.
BLACK CAT #1
(W) Jed MacKay (A) Travel Foreman, Michael Dowling (CA) J. Scott Campbell
SPINNING OUT OF THE PAGES OF AMAZING SPIDER-MAN!
ALL-NEW ONGOING SERIES!
The Black Cat is back and starring in her first ever ongoing series! Felicia Hardy has a taste for the finer things in life and a certain set of skills that can get her into any mansion, vault or museum to…procure said finer things. But due to her actions in AMAZING SPIDER-MAN, Felicia's not only on the run from the police but also by the New York Theives Guild and their boss ODESSA DRAKE! High-octane heists, climactic chases and twist after twist that will keep you on the edge of your seat like a cat on a perch. IN THIS ISSUE: Find out a secret from Cat's past in a bonus story that sets a foundation for the future! All this and an all-new MARVEL MEOW short story by Nao Fuji!
Rated T In Shops: Jun 05, 2019
SRP: $4.99