Posted in: Comics | Tagged: Byron Brewer, Comics, doc savage, dynamite, entertainment, justice inc, The Avenger, the shadow
---
Michael Uslan Talks About The Avenger, The Shadow And Doc Savage
Michael Uslan is the producer on the Batman films as well as a fan of the old pulp heroes like The Avenger, The Shadow and Doc Savage. So he jumped at the chance to write a comic starring all three for Dynamite. Byron Brewer chatted with him about the Justice, Inc. series. BYRON BREWER: The Shadow, the Avenger and TWO Docs Savage (Is that correct plural?)?! Michael, that is some pulp mashup! What is it about these pulp characters that inspired this six-issue miniseries?
MICHAEL USLAN: They are three of the most famous super heroes of the pulps and for seventy five years no one at Street and Smith or Conde Nast thought to team them up! Also, doc directly inspired the creation of superman, the shadow more than directly inspired the creation of batman, and the avenger inspired the creation of a whole bunch of avengers! I therefore wanted to write about these three men… Clark, Kent, and Richard!
BB: We are barely two issues into this story, but can you give us some hints: What are the secrets linking the Shadow and Doc Savage to the birth of the Avenger?
MU: The Avenger is super wealthy industrialist, Richard Henry Benson. Benson co-funds Doc's breakthrough research and development. He and his family are en route to Doc's fortress to witness the fruits of his R&D. Meanwhile, The Voodoo Master is out to kill wealthy industrialists such as Benson, Cranston and Savage, with Cranston winding up on the same fateful plane as Benson. BB: It seems like the Doc Savage of today may be our POV character. True?
MU: Initially, but the POV moves as the plot thickens.
BB: The Voodoo Master is bad enough, but what can you tell us of that other "powerful evil force lurk[ing] in the darkness and poised to strike"?
MU: Shocking!
BB: I really like that you have been delving – well, at least in the only issue that has been published – into the personalities of the characters as they are introduced, fleshing these classic guys out for a more modern reader. Which of the three mainstay has been the most challenging?
MU: Most challenging has been maintaining the balance among three men whose ideologies and methods clash yet who attempt to build a shaky relationship. Of the three, The Avenger has been the most difficult due to the fact his character is a virtual blank slate due to so many years of little publication in comics.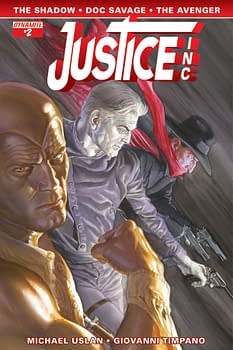 BB: What is the back story with Savage and a co-sponsorship of his work from Richard Henry Benson?
MU: Savage needs massive funding for this critical experiment, turning to Benson for help.
BB: I hear you are a lover for history. Surely, that will find its way into what is basically a period piece, thanks to a "rift in time."
MU: Absolutely!
BB: Michael, what does artist Giovanni Timpano bring to this rather eclectic table?
MU: I have never in my long career worked so closely with an artist as we continually cover tone, plot points, character traits, continuity, and cinematic graphic story-telling.
For more on Justice, Inc., click here. The final order cutoff for issue #1 is Monday, so let your retailer know right away if you want to get a copy.
---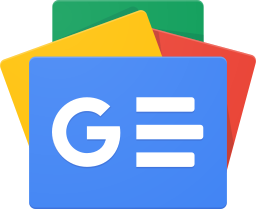 Stay up-to-date and support the site by following Bleeding Cool on Google News today!