A few years ago I had the privilege of writing a few short stories for Moonstone featuring the Green Hornet, the Phantom and the Avenger. Being able to write adventures for these classic pulp icons is one of the great things about being in this industry. I grew up reading the old tales and listening to the radio shows that were made from them. I love seeing the pulp character continued and here the publisher is putting out a new 130-page novel featuring two stories of The Avenger and a new illustrated novel of pulp fiction.
THE AVENGER: Double Feature
Authors: Chuck Miller & Bobby Nash
Cover art: Lucas Durham
6" x 9", squarebound, 130pgs, $11.99
ISBN: 978-1-936814-70-1-51199
FROM THE CREATORS OF DOC SAVAGE & THE SHADOW!
Two NEW thrillers for the price of one! Black Water is a secret worth killing for, a prize worth any price to claim. To most, it is a myth, but for the leaders of the Tartarus Legion, it is an obsession. And… When a distraught woman comes to the Richard Benson with a story about the ghost of a vicious mass murderer, he and Nellie Gray find themselves targeted by a ruthless killer. Has the fiend really come from beyond the grave? And will he take the Avenger and Nellie back with him?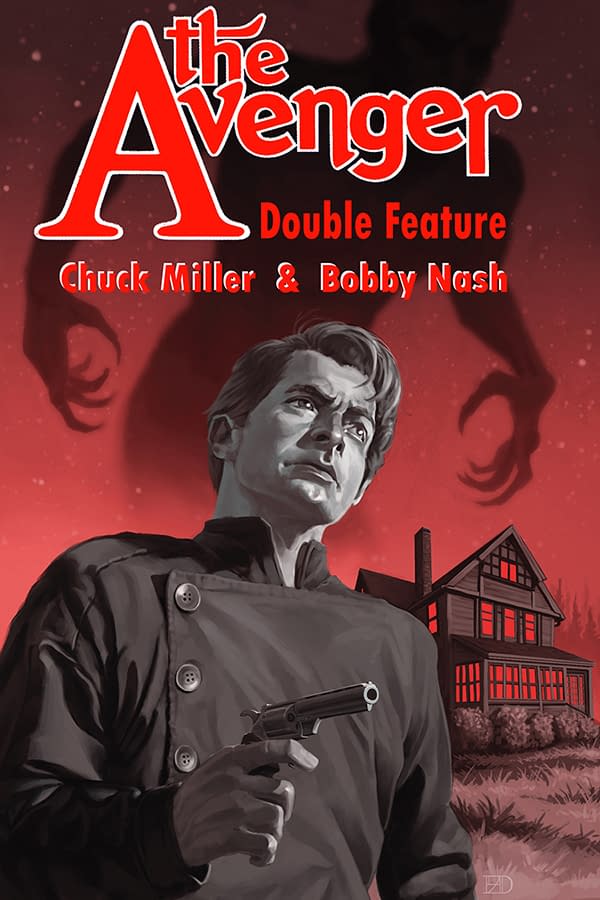 NEW PULP FICTION
Writer: Ron Fortier
Artist: Rob Davis
Cover: Dennis Calero
7"x10", squarebound, grayscale, 146 pgs, $12.99
ISBN: 978-1-936814-53-451299
COMICS & ILLUSTRATED PROSE!
From Blood and Thunder Alley…dealing out Maximum Justice: New complete action thrillers starring the Black Bat (can-see-in-the dark two-gun crimefighter), Secret Agent X (man of a thousand faces), and the Purple Scar (who wears a mask of his murdered brother)!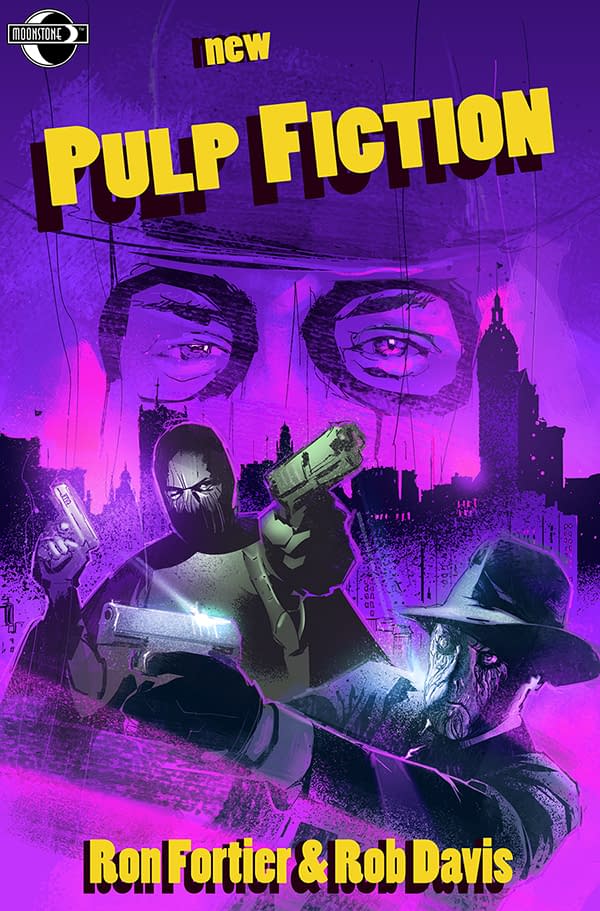 Enjoyed this article? Share it!