New Creator Owned Line From Z2 With Ian McGinty, Chris Hunt, Will Tracy, Gabe Koplowitz And Miguel Porto
Z2 Comics, the graphic novel publisher of the work of Paul Pope, Harvey Pekar, Dean Haspiel and Miss Lasko-Gross has a new publishing imperative.
A line of creator owned periodical comic books launching in the autumn. And they are all rather different.
In October, we see the start of Welcome To Showside by Bravest Warriors' Ian McGinty
The adventures of Kit, a lovable kid with a monstrous secret: his dad is the Great Shadow King and he wants Kit to take over the family business of destroying the world. An all ages comic book chock full of demons and monsters about the eternal tension between a slacker son and his ambitious father who literally wants to take over the universe.
"Kit is a fun-loving dude who wishes he didn't have a care in the world," said Ian McGinty. "But as much as he wants to skateboard, eat rad food, and hang with his buds like any kid would, well, his father is the Shadow King, Ruler of the Nexus, and that means sometimes Kit and his friends have to defend the town of Showside from ghosts, demons and monsters."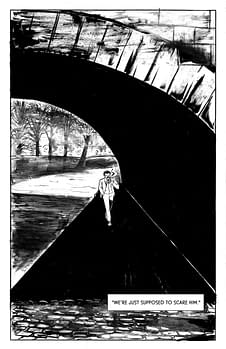 In November, there's Carver by Chris Hunt, Paul Pope's protege.
After an absence of five years, globe trotting and notorious gentleman of fortune Francis Carver returns to Paris in 1923. He has come back to aid Catherine Ayers, the wife of a wealthy Parisian socialite and the only woman he has ever loved. Her daughter has been kidnapped by the leader of a crazed anarchist gang, a man named Stacker Lee. In order to bring the girl home, Francis will have to crawl through the underbelly of the city while confronting the demons of his past, before being faced with a final choice: succumb to the man he has become, or take that mask off and be the hero he always wanted to be. A world trotting caper full of sex, intrigue and adventure.
"Carver is my homage to Corto Maltese," said Chris Hunt, "I'm bringing a modern edge and sensibility to classic, serialized adventure storytelling, starting with the first storyline Carver: A Paris Story."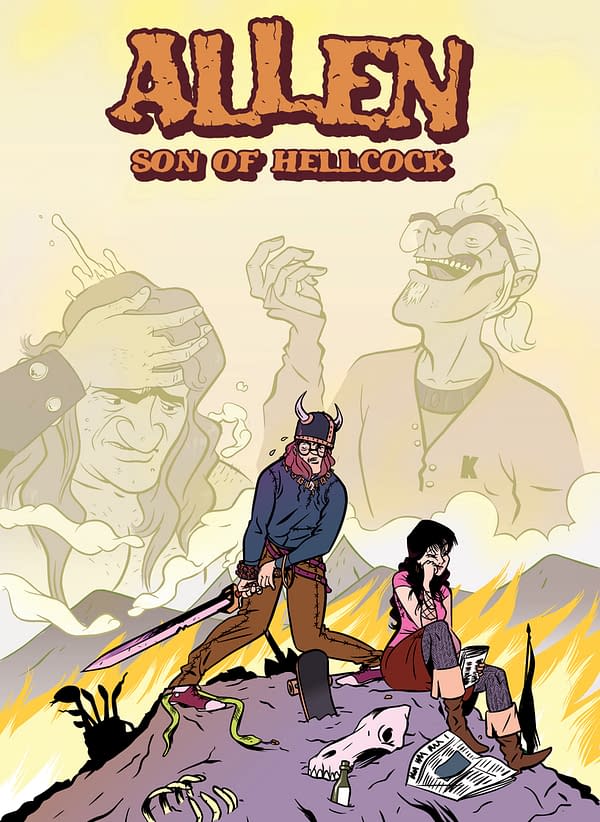 And in December, Allen: Son Of Hellock by Last Week Tonight With John Oliver's Will Tracy, Gabe Koplowitz, Miguel Porto
Allen is cowardly, directionless, and less physically menacing than a daffodil. He's also the only son of the mightiest hero ever to plunge his sword hilt-deep into the dark heart of evil… the mighty HELLCOCK! Enjoy the ride as Allen is thrust sword-first into a not-so-classic fantasy quest that, frankly, he would rather just sit out. ALLEN: SON OF HELLCOCK is the comic book debut of Last Week Tonight with John Oliver writer Will Tracy, co-writer Gabe Koplowitz and artist Miguel Porto.
"Allen: Son Of Hellcock has it all: washed-up sorcerers and swordsmen, terrifying horse-donkeys, sensitive ogres, fashionable elves, ornery minotaur landlords, an exceedingly polite retired despot, a black-hearted but oddly lovable villain, and an idealistic young woman who's the only one with any brains," said Will Tracy.
"Uh, don't forget Allen," said Gabe Koplowitz.
"Did you mention the horrid horse-donkeys already? Oh god… the horse-donkeys…" said Miguel Porto
The comics will be 32 pages, $3.99 and sold in comic book stores and digitaly through ComiXology.