If Betsy Braddock is the new Captain Britain, then who is the new Psylocke? That's the question posed by Marvel at San Diego Comic-Con today at the Marvel Next Big Thing Panel for Jonathan Hickman show running the Dawn Of X line…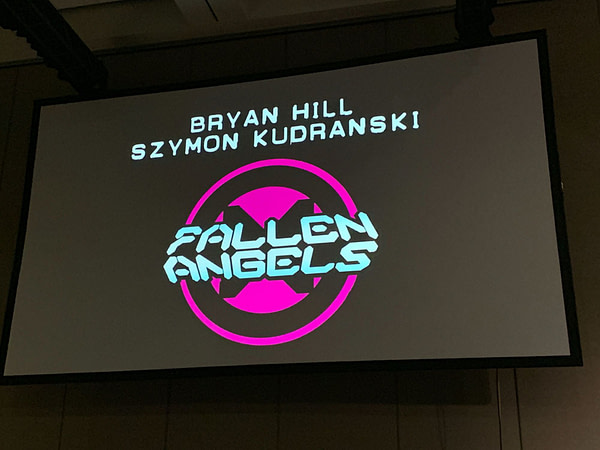 And that includes Bryan Hill and Szymon Kudranski's Fallen Angels, reviving a classic Marvel mutants series that featured a few New Mutants on their uppers. Will that be the same for these folk?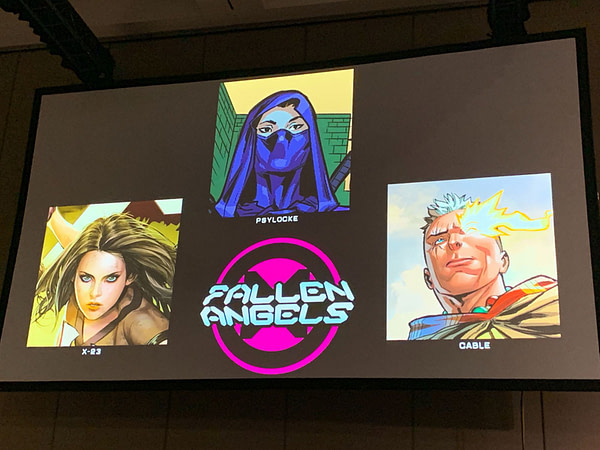 These Fallen are new Psylocke, X-23 and Teen Cable. Three of them.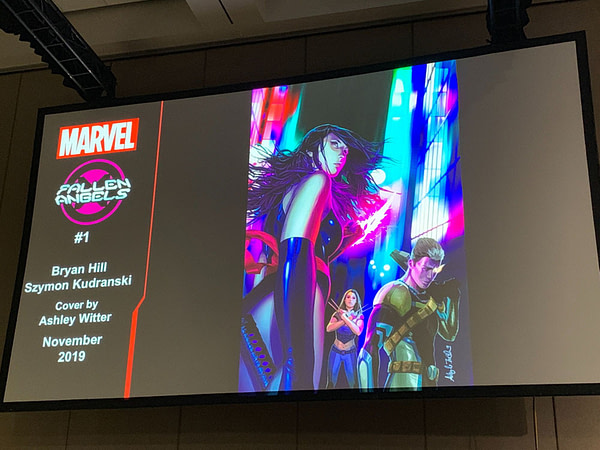 Out in November…
Catch up with more of these Dawn Of X announcements at Marvel's Next Big Thing with this handy, dandy tag.