Like some of you, I grew up in the early '80s and '90s. Cartoons and comics were still in full swing and even left a great impression on my brain. That all changed when my brother brought over a VHS Tape(some of you won't know that is) that changed my life forever. I was blown away as I sat there and watched animation movies from Japan. It started with the classics, Fist of the North Star, Akira, Bubblegum Crisis and Battle Angel Alita. My brother would bring videos for years until one fateful day when my brother had a copy of an anime that would change my imagination forever, Ninja Scroll.
For starters Ninja Scroll is was different than any other form of ninja representation that I had ever seen. The 80s and 90s flooded with ninja everything, but nothing like this. The main character was not decked out in the well known black uniform and a headscarf covering his face. Jubei Kibagami, the stories main character, was a ninja with a small frame like Bruce Lee, and a head full of hair that resembles my current hairstyle. The action scenes were fluid and depicted a gruesome feudal Japan that dealt with secret organizations plotting against what seemed to be a corrupt government. The film itself was not very kind to women, which never pleased me. Jubei did not follow suit and showed through the movie that his female comrade was just as able to complete the task at hand, or better. Jubei became my hero.
Fast forward 23 years, and I still can't get those elements of Jubei and those fluid action scenes out of my head. Though I didn't journey into the field of animation, I found myself diving into the world of creation and drawing graphic novels. In the past five years, I garnered a fascination for classic samurai films, especially those that leaned toward the horror side of storytelling. It was around 2015, and I started drawing inspiration from recurring nightmares and gathering elements from all different walks of animation and Japanese folklore that I created my graphic novel series JISEI.
Ninja Scroll never got a sequel and JISEI is not a viable successor of the anime classic. JISEI is however a homage to Jubei, feudal Japan, good ninja references, and the Japanese horror folklore that still lives in the imagining of those who know about it. It is my sorting and understanding of what haunts me and keeps me up at night. As a series, I dive full force into the aftermath of what happens when a veteran ninja is given a death sentence for doing what was right. It is a story for those who must battle when all the odds are against you. But in JISEI, the odds are not all human, but of the supernatural.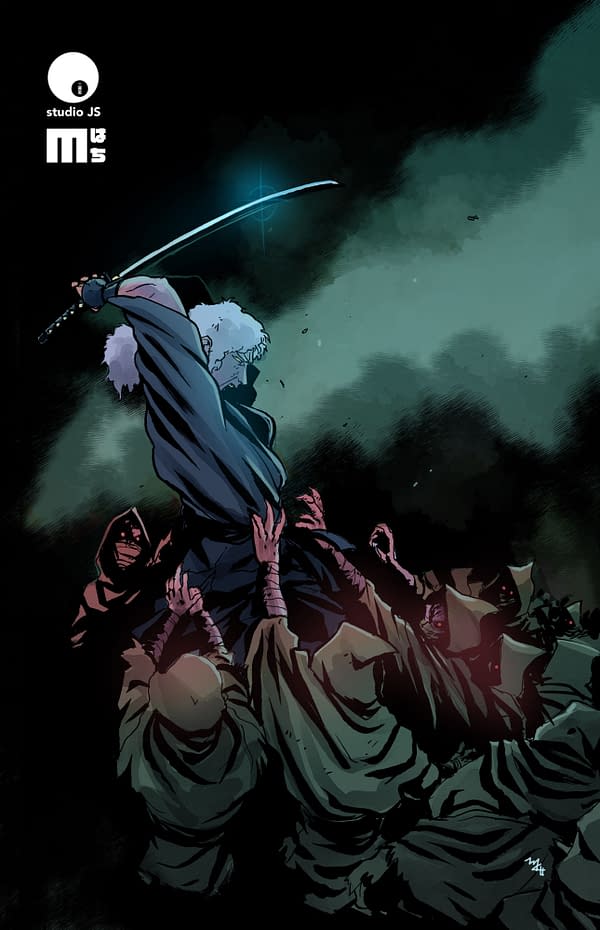 JISEI BOOK 1 will launch on Kickstarter September 3rd, 2019.
More info about JISEI on my website:
Enjoyed this article? Share it!