Superman's Pal Jimmy Olsen #4 is in stores this week from DC Comics, by Matt Fraction, Steve Lieber, and Nathan Fairbairn, and we've got a preview below.
In which we see what Jimmy Olsen has been up to since he was assassinated last issue. Er… since an assassination dummy that looked like him was assassinated, that is. Olsen moved to Gotham City to investigate his own murder, but to make ends meet, he's been masquerading as shock vlogger Timmy Olsen.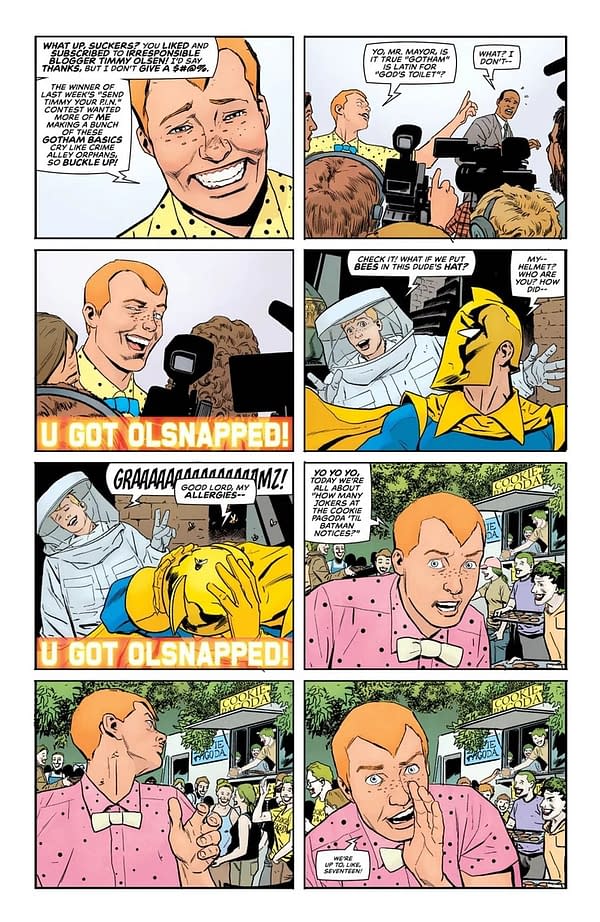 Lois doesn't seem very impressed.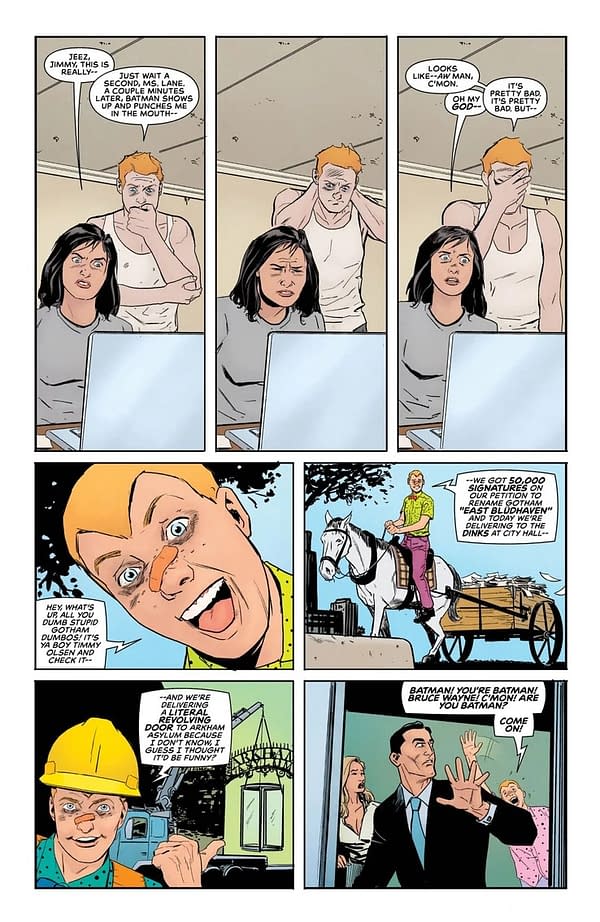 But you can't argue with what gets the clicks. That's why we still have a job here at Bleeding Cool, after all, despite our nonsense.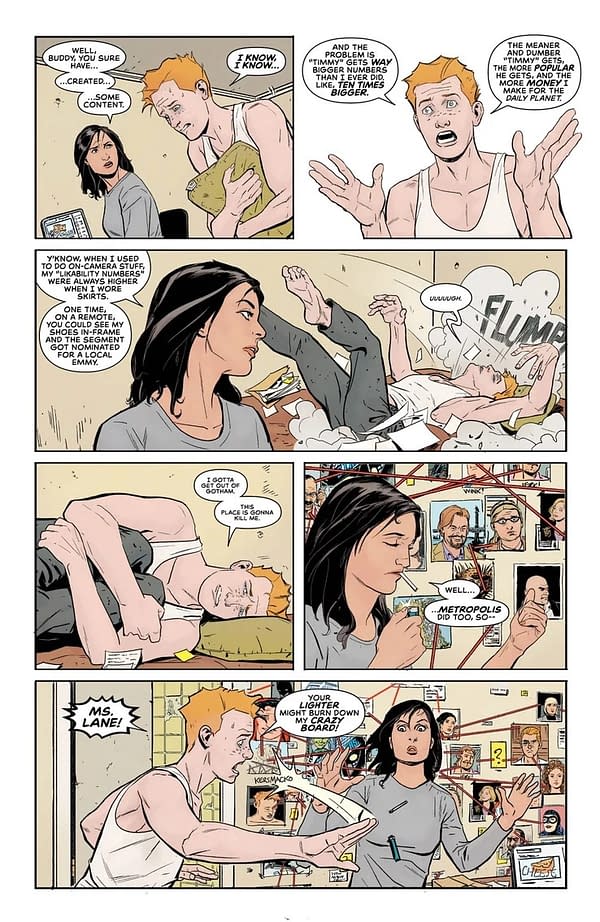 Down to business, Olsen has narrowed down the suspects in his murder to one: Lex Luthor.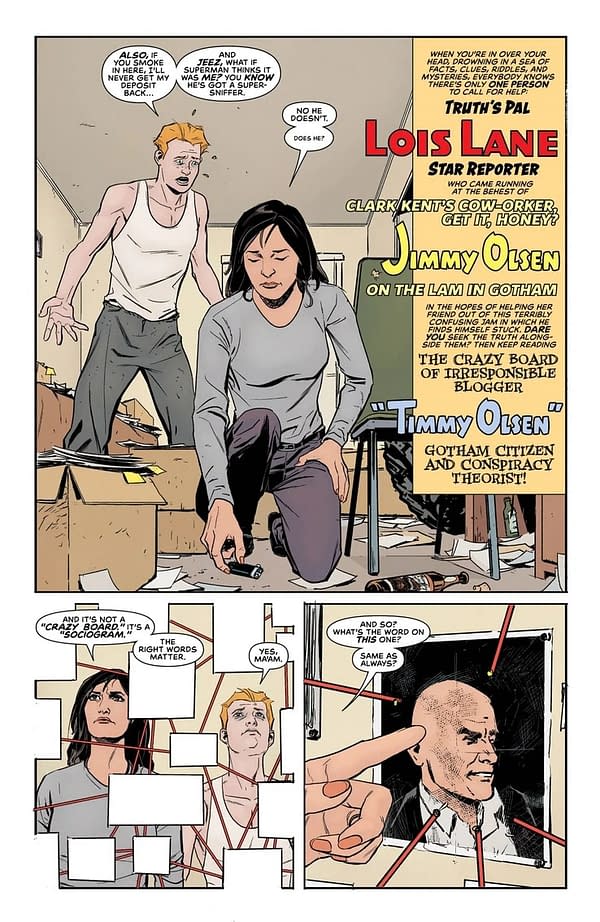 But when it gets dark in Gotham City, it really gets dark.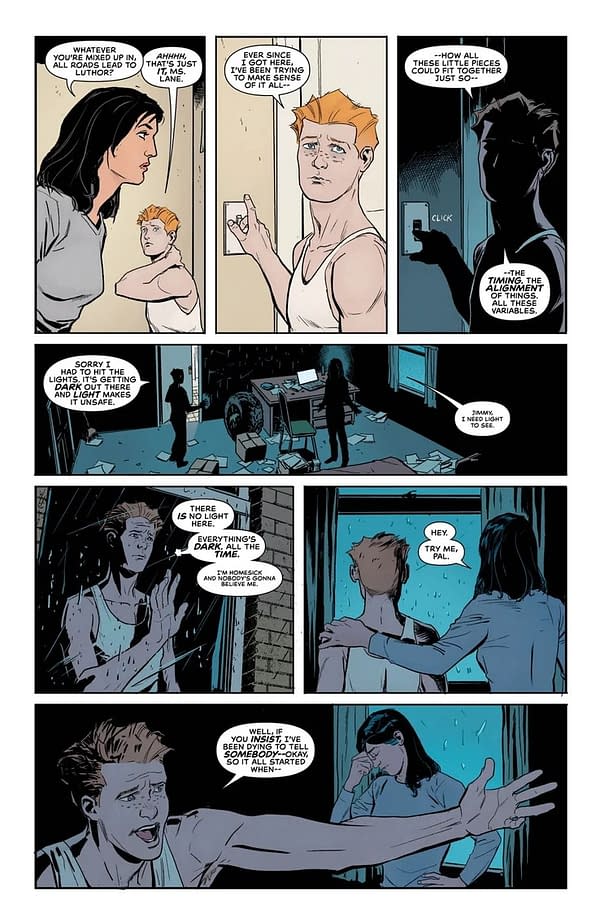 And it looks like Jimmy has other problems besides criminals trying to kill him…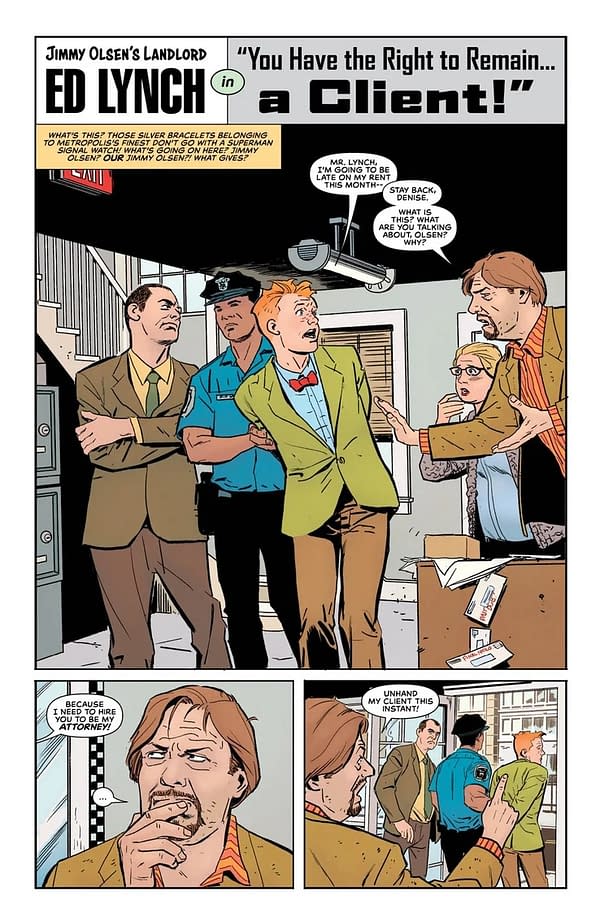 Superman's Pal Jimmy Olsen #4 is in stores tomorrow.
H/t Screenrant for the EX-X-XCLUSIVE preview.
SUPERMANS PAL JIMMY OLSEN #4 (OF 12)
AUG190558
(W) Matt Fraction (A/CA) Steve Lieber
Whassup, nerds? It's yer favorite irresponsible blogger, Timmy Olsen! In this month's episode of "Timmy's Bros," someone requested we get Batman to crack who moidered that Daily Planet photo-hack, Jimmy Olsen. Like how many wheels does a guy have to steal off the Batmobile to get a Bat-dude's attention around here?
In Shops: Oct 16, 2019
SRP: $3.99
Enjoyed this article? Share it!