 In a week-and-change's time, it's Free Comic Book Day. But Orbital Comics, London, is getting in early. Until May 31st, they are exhibiting the work of Greek artist, Dani a.k.a DaniStrips including pin-ups and pages from her self-published comic Tales From The Strip. But she is also the firth female artist ever to work on 2000AD, often seen as an entrenched male bastion of comics.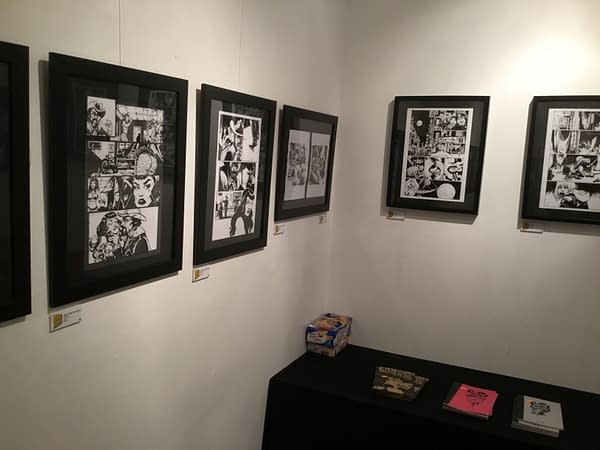 And Orbital are also showing off all the original art from Dani's story for the 2000AD FCBD Special.
Plus Rufus Dayglo & Jim McCarthy's original Bad Company art from the same issue. Dani and a group of 2000AD creators will also be at Orbital on Free Comic Book Day for a Mega-Signing event. I'll be popping by… will you?
Enjoyed this article? Share it!