Posted in: Comics | Tagged: Comics, entertainment, michael davis, michaeldavis, milestone
---
"Paint It Black?" – Michael Davis, From The Edge
Michael Davis is the co-founder of Milestone Comics and a current graphic novelist. He runs The Black Panel at San Diego Comic Con. And he now writes a weekly column for Bleeding Cool, starting today. We're going to get letters…

Illustration by James Rhoades.

I'm as politically correct as a porn star. That being said, there are some things I find that are just wrong.
As an example, take Tyrone Cash, the Black character created by mega comic book writer Mark Millar.
Tyrone Cash, a brilliant Black scientist, gains the power of the Hulk, yet retains his intellect. I'll say that slowly for the heedless out there…
HE
RETAINS
HIS
INTELLECT.
So what does this tremendously talented, intelligent Black man do with his new power?
He becomes a drug dealer.
A brilliant Black scientist receives the power of the Hulk, maintains his superior intellect, and then chooses to become a motherfucking drug dealer.
I guess after Obama is done with the Presidency, he will title his memoirs "Where The White Women At? " and his presidential library will be called "The Rib Shack."
The name 'Tyrone Cash" is just what some white guy who hasn't a clue about Black people, except what he sees in the movies, would think a "hood" name was.
Tyrone Cash? Why not call him Super Nigga?
Like I said, I'm not politically correct.
What I am is a Black creator, and I'm extremely offended that someone with the talent and fan base as Millar would create such a stereotypical character. It's not just the stupidity of the character (renowned Black scientist gets super powers and becomes a hardcore, drug-dealing thug right out of Far Right Wing fear commercials), it's the massive appeal that Millar generates with his work.
I hate Tyrone Cash like the Tea Party hates Gay marriage, but I do admire Mark Millar's other work. I'm not saying that to curry favor with Mark because he's got a ton of juice in the comics industry. But as I've written before – what's he going to do?
Kick Ass?
Kick my ass?
That's almost as silly as a Black scientist becoming a drug dealer as soon as he gets superpowers. So kicking my ass is out. Am I concerned about him using his influence to somehow screw with my career?
Err, no.
Or as we say in the hood:
Nigga, please.
On the other hand, what do you think the NAACP would think of Tyrone Cash? Don't worry Millar fans – as far as I'm concerned, writers and artists can write and draw anything they like. I think Orson Scott Card is a homophobic dick (damn I'm clever), but I'm not about to mount a protest with the aim of getting him to write what I think he should write.
I'm not interested in making Tyrone Cash a civil rights case because it's not. It's simply another stupid Black character in what's been a long line of stupid Black characters. I'd list them here, but there's so many I can use that for another article or twenty.
Mark, on the very good chance you may be reading this, I think you are a fantastic writer, there is no denying that. But dude, Tyrone Cash?
Nigga, please.
Tyrone Cash pissed me off to no end, and the fact the character was created by an individual who has the means to reach millions pissed me off even more.
I'm nothing if not a realist. I don't think Millar woke up one day and asked himself, "What's the stupidest African American super villain I can create?" He achieved that, but I don't think that was his intent. I think he thought Tyrone was a good idea at the time. I've done that. I've thought something was a good idea at the moment I had the idea, but it turned out it wasn't.
That brings me to Grace Randolph.
Grace Randolph is a tremendously talented, intelligent, and pretty white girl. Yes, Black women – I said Grace Randolph is pretty. But there is no need for you worry, my Nubian sisters. I am NOT another successful Black man who lusts after white girls, so cool your jets.
I lust after Asian girls.
Duh.
Grace Randolph is the creator of the completely bad ass Supurbia –that is a GREAT freakin' series.
Some time ago she filmed a piece for the net where she listed what she thought were the Top Ten Black Superheroes. I take issue with that, and not because there were no Milestone Media characters on the list (although Milestone Media is the most successful Black comic book company in the history of comics, bar none). I was not upset she completely ignored characters like Static, Rocket, Hardware, and Icon.
That was not my complaint – no one, and I mean no one, has ever written a top ten list without taking some criticism. I just took a bunch of heat on Facebook for naming The Wiz on my all-time favorite movie musicals and not Chicago.
I loved the Wiz and I hated Chicago, but that's just me. It was my list, just like Ms. Randolph's list was hers. Except for one entry, I wasn't upset with whom she had on her list – Luke Cage, Storm, Agent 355, Falcon, John Stewart, Michonne, Spawn, Cyborg, Amanda Waller, and Miles Morales.
I hate Luke Cage – other than that I think the rest of the Black characters on her list are really cool.
But…
HOW can you name all the Black characters to a top ten list without a single one of them being created by a Black creator?
I may be wrong, as I have not met all the creators who have characters represented on her list, but I'm pretty sure white guys created all of the characters on her list.
W
T
FUCK?
When the GOP opened hearings on the subject of "women's health," there was not a single woman on their "panels of experts," and most rational people thought that was a pretty dumb thing to do.
It was a dumb thing to do, and I'm being nice by using the word "dumb" to describe it. Imagine having hearings on professional baseball, and no one from baseball was represented.
Dumb would be a step up.
Frankly, I think it's kind of cool (hell, I think it's kind of hot) to have a white girl list her favorite Black characters.
Really.
But by omitting any Black characters created by Black people from the list – that's saying Black people can't write Black people. And I don't care how fine she is (I do, but I have to appear that I don't) Ms. Randolph's list is fuc…er, messed up.
Those of you who know me know I'm going out of my way not to tear Ms. Randolph a new one. That's because I respect what she was trying to do. She was trying to draw attention to the richness and diversity of the noble African American …oh, just screw it.
I have no idea what she was trying to do. I only know that she was trying to do something good, and because of that, she gets a pass.
Because of that, and she's hot.
Sisters! Relax! Asian girls!
I've never met her and I bear her no ill will. If my long-time friend Neil Gaiman had put the same list together, I would have been all up in his ass also.
Not in the way Orson Scott Card would be upset about, but I would be on his ass about a list of great Black characters where no Black creators are represented.
I know you meant well Ms. Randolph, but –
Nigg…err…
Foxy, please.
---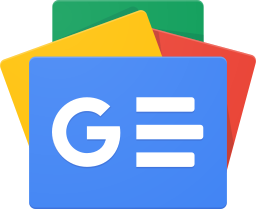 Stay up-to-date and support the site by following Bleeding Cool on Google News today!