Kevin Powers, creator of the Kickstarter for Patriot-1 Ultimate Edition, writes:
---
Patriot-1 is a 194-page action-packed military and espionage thriller, best described as "Tom Clancy meets Captain America." The story follows disillusioned Delta Force Operator Ken Baker coming to the end of his service until he is the lone survivor of an ambush in Afghanistan. After escaping captivity from a dangerous new faction, he is recruited by a clandestine team of spies and soldiers and finds himself embroiled in a conspiracy involving his captors, a giant energy company and potentially traitorous team members.
As the conspiracy unravels, Baker reaffirms that he is fighting for an ideal and decides to make a unique statement as Patriot-1. The book is written by me, features line art from Eisner-nominated Dexter Wee (The Fuhrer and the Tramp) and colors from the incomparable Donna Gregory.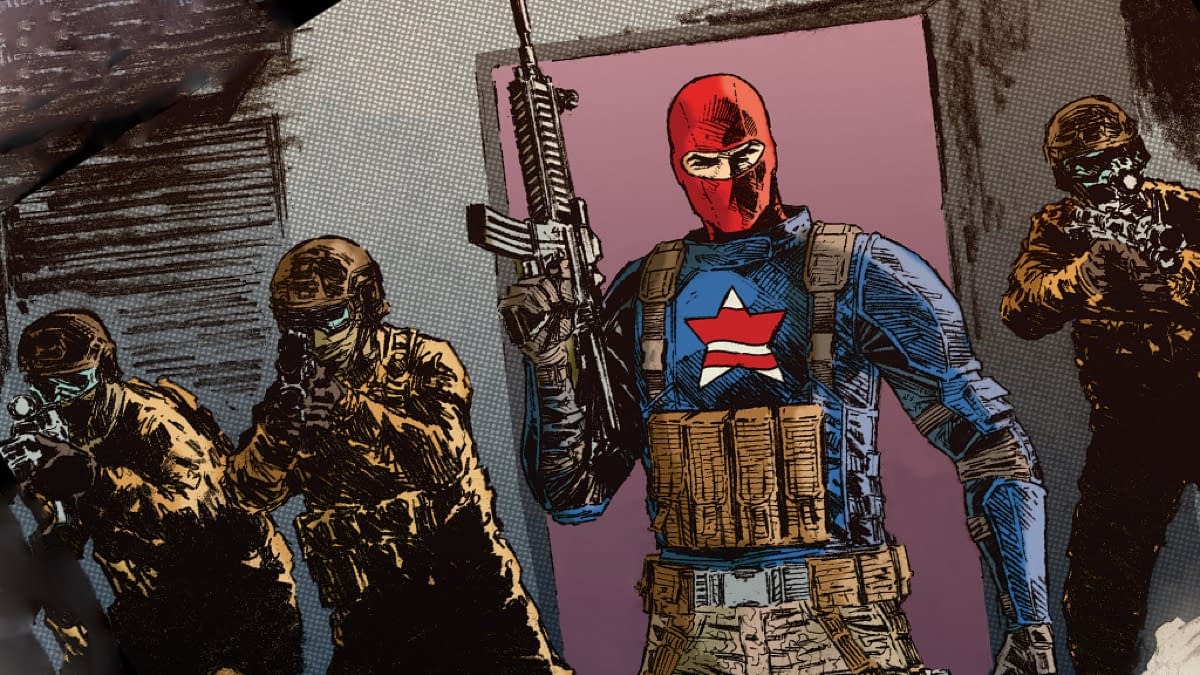 Let me tell you, given everything going on in America right now, you might not find a more relevant comic book.
Full disclosure: This isn't the first time a Patriot-1 Kickstarter has been featured on Bleeding Cool. Let me explain.
In 2014, I launched my first Kickstarter for Patriot-1. The campaign was a success and the positive reaction to it pushed it to the next level. In 2015, Diamond carried the book and it won a bronze Independent Book Publisher (IPPY) Award for Outstanding Graphic Novel – Drama/Documentary. The book received critical acclaim and grew a bit of an audience. At the same time, while I worked on other comic projects and the sequel to Patriot-1, I started adapting it into a screenplay (I am trained as a screenwriter) and getting professional feedback from the film industry.
However, once I had finally cracked the formula for the sequel, the 2016 election happened. That's not necessarily a political statement, but the sequel needed to change because I wanted it to better reflect what was happening in the world as well as my own views on what America actually means. That's when the screenplay also started to change and I suddenly found myself digger even deeper into these characters and world I had created. And of course, just as I put the sequel into production, I sat down at New York Comic Con last year during a slowdown and looked through the book. That's when I decided that I wanted to revisit the book and make the changes that brought us here.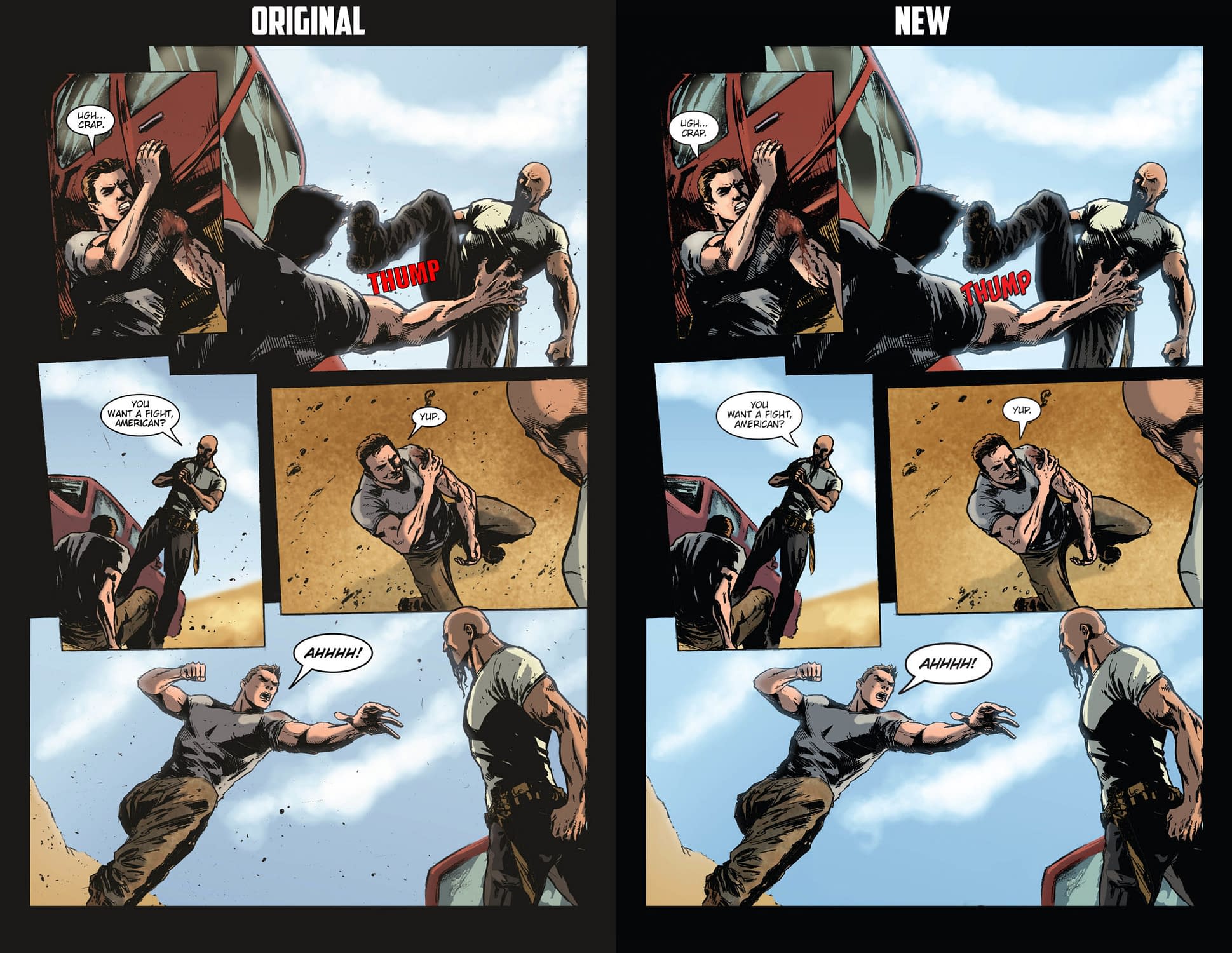 So what's changed you ask? The entire book has been "remastered" in the sense that the art is a little crisper and "dust specks" that I kept for aesthetic reasons are gone. The book has been completely re-lettered, which in turn has brought changes to the script in terms of the plot and the characters. 7 pages have been removed, but 25 have been added – each adding depth to the characters, the plot, or both. Dexter and Donna both returned and put up with me for long enough to make this happen. A few plot twists have also been added, as well as a major update to one of the story's main twists. The Ultimate Edition is truly the definitive version of this story.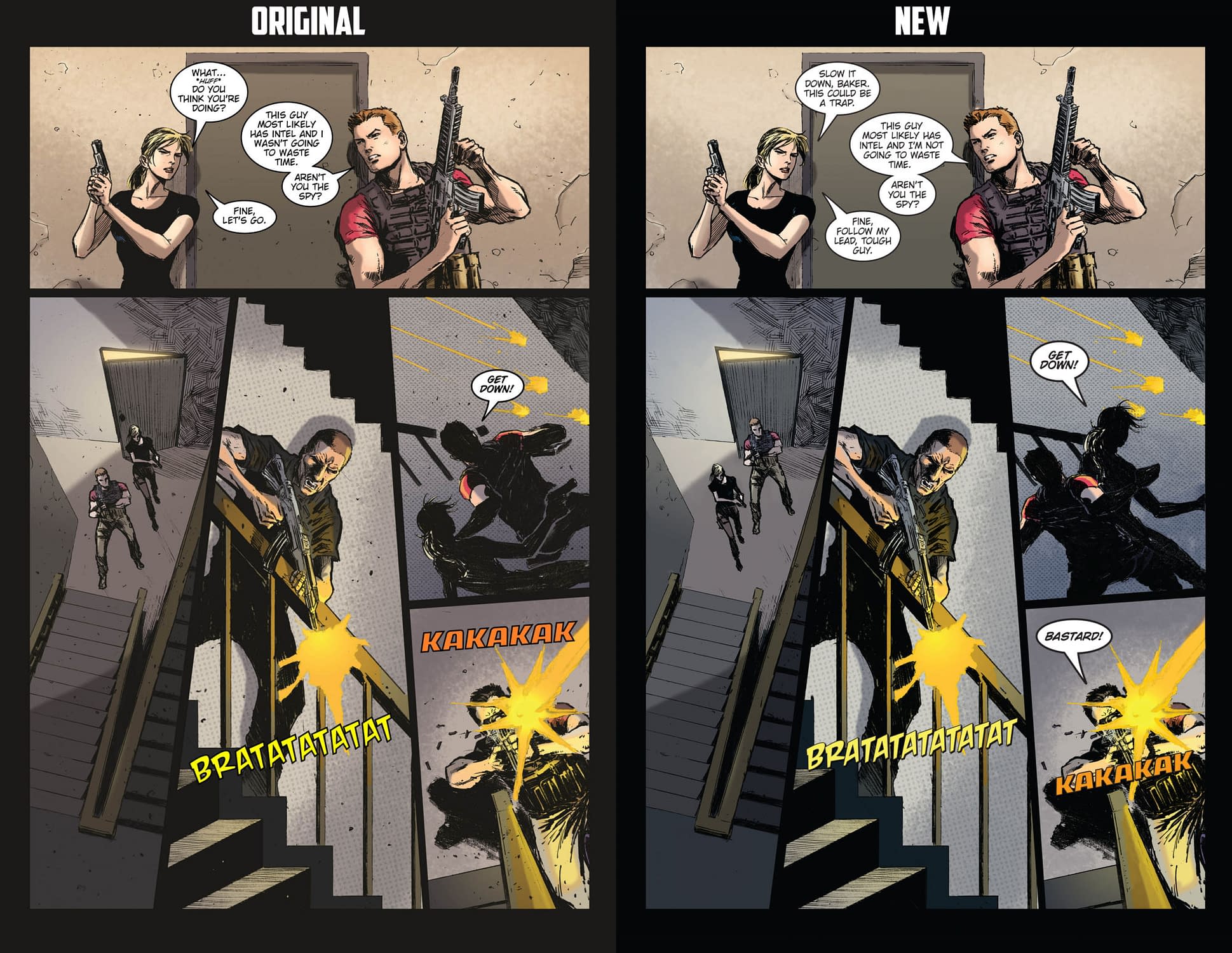 The core of the story hasn't changed, but it has been intensified (for lack of a better term). You can obviously determine there are some heavy Captain America influences, I'm a diehard Cap guy, so yes, there are. And those influences also reflect what I believe – that America is an ideal. As a country, America is deeply flawed in its execution and is always a work in progress, but the ideal is ultimately what we strive for… the strong protect the weak, everyone is equal and has a place in the world, give me your tired, your poor… all that stuff. Patriot-1 is about doing what's right, not just for America but for the world, and rising up to defeat corruption and conspiracy to fight for a better future.
However, it's also grounded in the real-world with real tech, gear, etc. That's where we get the Tom Clancy sensibilities.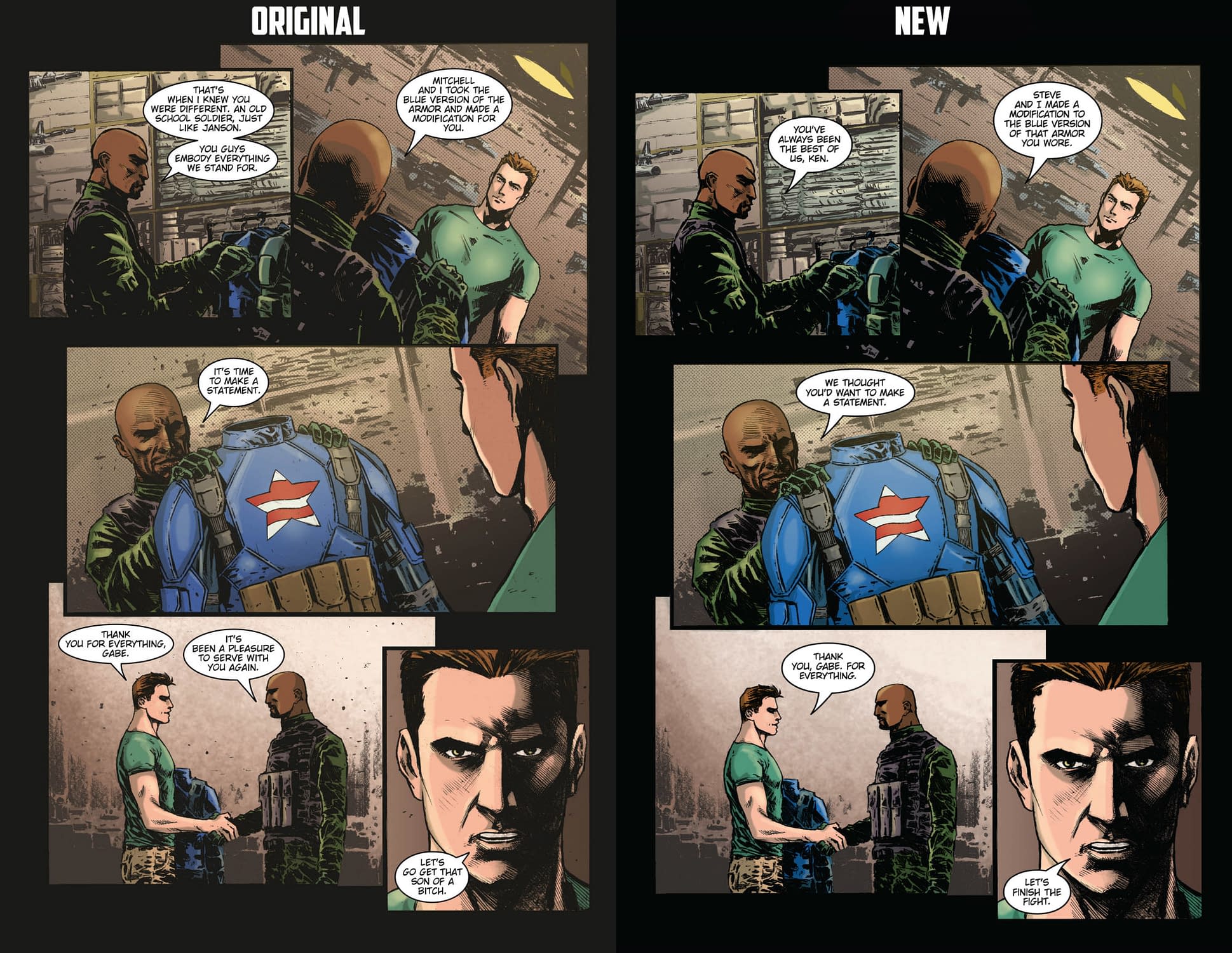 The Ultimate Edition is on Kickstarter until Thursday, Oct. 3 at 9 AM. It's been a bit of a tumultuous campaign for a couple of reasons. I launched as part of Kickstarter's indie & small press comics push, and I will withhold my many feelings about this for now and until I see data when it's all said and done, but I do think it affected the campaign.
However, on the second day of the campaign I received a $10,000 pledge. I had a great first day and when I saw the massive pledge on day 2, my heart sank. I immediately knew it was fraudulent. First time backer, private profile, a clear pseudonym and the pledge was not only for triple the goal, but was the goal for the original 2014 campaign. I immediately notified Kickstarter and 24 hours later they removed the pledge. Sure, I could have used it to promote the book as "funded!" but I wasn't going to be disingenuous when I knew it wasn't real.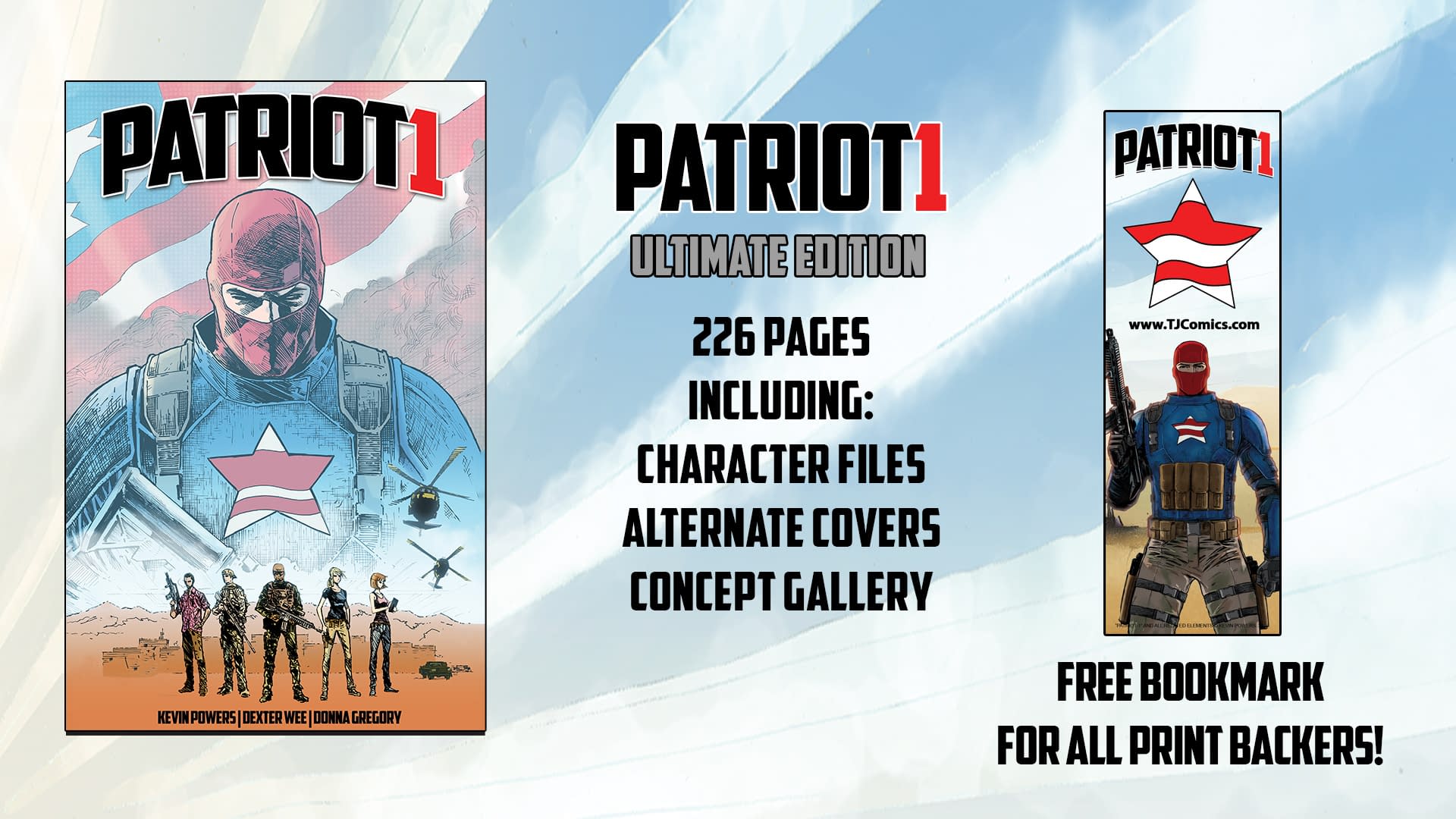 That pledge did kill a lot of momentum that's been hard to get back. I essentially lost the crucial second day of the campaign, and I don't know whether or not Kickstarter has an algorithm that makes campaigns with massive pledges or early funding get less prominence, but I did notice a significant difference in momentum between this and campaigns I've run in the past, especially after that pledge.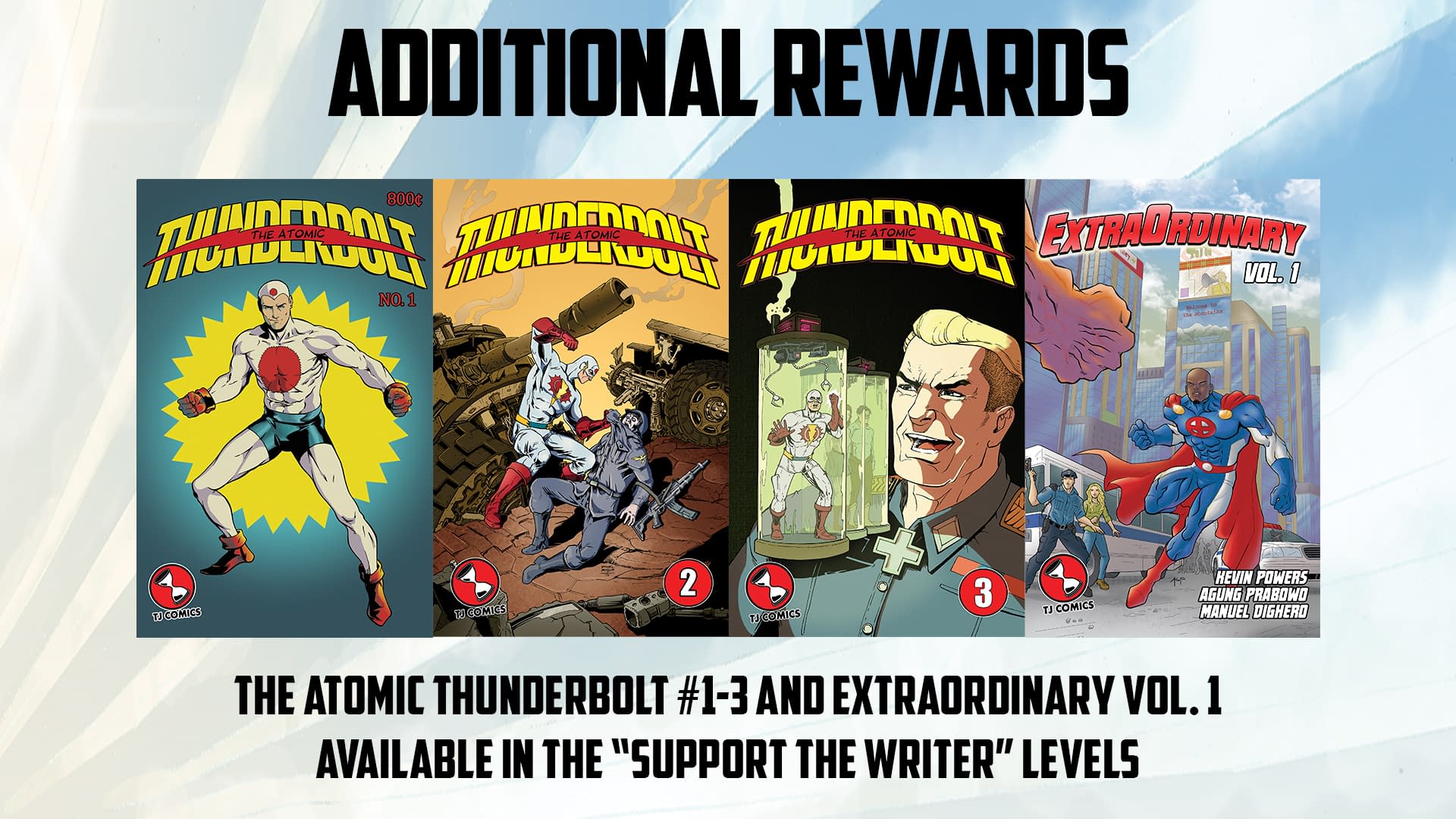 I wanted to keep this campaign focused on the book. A $15 pledge gets you the digital edition of the book, but a $25 pledge (plus $5 for US shipping) gets you the physical book, a free bookmark and an exclusive trading card styled after the 1991 G.I. Joe card set. Other rewards include copies of both the original Kickstarter Edition and the Ultimate Edition, a collection of my books including the first 3 issues of my Golden Age revival The Atomic Thunderbolt and Vol. 1 of my superhero book ExtraOrdinary (these options are available digitally and physically). There's also a level for retailers and some other cool stuff.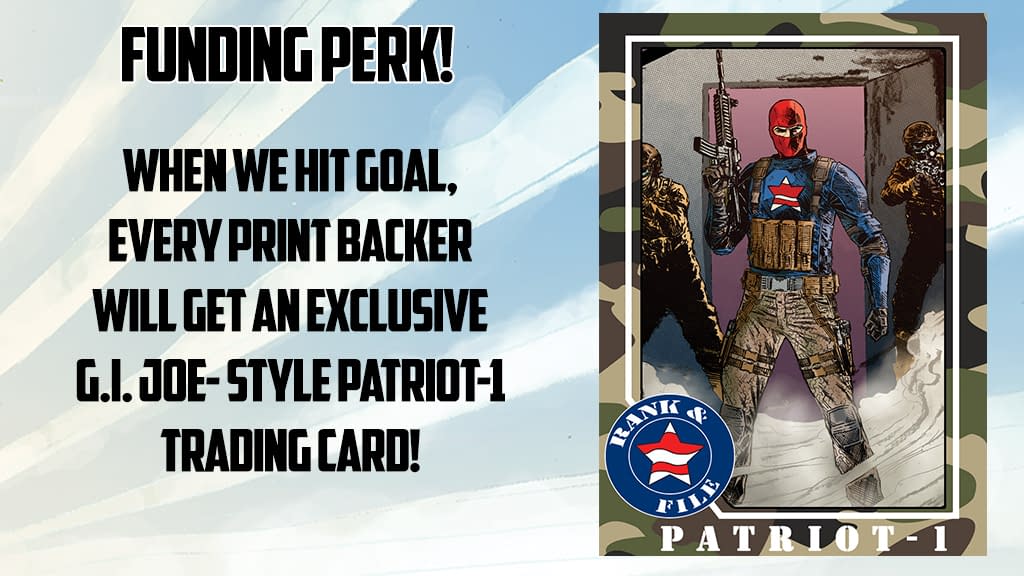 Thank for reading, and do check out the book. I'd put the quality of Patriot-1 up against ANY release from a major publisher any day of week and not only is it an entertaining read, it may resonate with you.
So please, check it out, the campaign ends Thursday, Oct. 3 at 9 am… oh and please come by and say "hi" at New York Comic Con, I'll be at Small Press booth #1248.
In the meantime, I'm on Twitter @kevinpowers70, Instagram @kevinpowers70 and my site is TJComics.com
Enjoyed this article? Share it!