Posted in: Comics, NYCC | Tagged: comic con, Comics, entertainment, new york, new york comic con, NYCC, nycc16
---
Peter David Is Ashamed Of Himself Peter David went to New York Comic Con where he was asked about the treatment of Romani characters in comic books. And exploded.
Bleeding Cool gave a full report at the time, but now David has had time to think further. The following is reposted below from his blog, with permission.
So now that the dust of the convention has settled, I've had a good deal of time to assess my behavior regarding the Romani and my conduct during the convention. I've read many of the links that were sent my way and really thought about what I witnessed two decades ago back in Bucharest. And I've been assessing my actions during the panel that lead to all this.

After all that, I have to conclude that I'm ashamed of myself.

I want you to understand: when the Romani rep tried to shift the focus of the panel from gays and lesbians to the Romani, suddenly I was twenty years younger and the trauma of what I saw and what I was told slammed back through me. What screamed through my mind was, "Why should I give a damn about the Romani considering that the Bucharest Romani are crippling their children?" And I unleashed that anger upon the questioner, for no reason. None. There is no excuse.

But the more I've read, the more convinced I've become that what I saw was indeed examples, not of children crippled by parents, but children suffering from a genetic disorder. The pictures are simply too identical. I cannot come to any other reasonable conclusion.

And I've wracked my memory, but the more I do, the more I come up empty on recalling any examples of children with busted elbows or gouged eyes, even though my guide assured me that was the case. And of course Wikipedia didn't exist two decades ago for me to check through his claims.

Did my guide lie to me? I don't think so. Why would he? I think he genuinely believed it. I have no doubt he asked the same questions of his parents and they told him what they believed, what they were told, going back generations, because the Romani have been biased against for centuries.

Are the children in fact unabused? No, because I know what I saw with my own eyes regarding that dad and his son. Articles I've read and information I've been recently given indicate children are taught to beg or steal to gather money for drug abusers. The "lucky" ones are dumped in orphanages. And there is little to no help from the government in Romania because of prejudices against the Romani dating back centuries.

And what did I do? I helped, in some small way, to make matters worse. I have never felt more mortified.

Of course, to some degree, horrors that I witnessed and that have weighed on me for two decades are now gone. The kids' lives are no doubt horrible, assuming they're even still alive, but at least it didn't happen because of what their parents did.

So I hereby apologize to every Romani that I offended with my comments.

Of course, I could apologize to the gentleman who I attacked. Which I did. Over the course of two days. Over Thursday and Friday I spent a LOT of time at my artist alley table talking with him, hearing him out, discussing how I could improve the portrayal of Romani in the pages of the comics that I write. But after all that, he then insisted I arrange a meeting with editorial at Marvel. I told him that that was beyond my power to do. I guess what it comes down to is, when you've done everything you can to make it up to someone you've wronged and they demand the impossible, then you just have to shrug and know that you've done your best.

Just as I'm sure that this apology will likewise not be enough for some people. But you do what you can.

So for what it's worth, I will continue to treat Romani characters with respect, just as I have for twenty years with Quicksilver, and I again apologize to any Romani who I have offended because of my rash actions. And I also want to thank all the family, fans and friends of mine who have stepped in to defend me, knowing that I am no racist, but simply someone who feels passionately about things and sometimes opens his mouth when it would be better to keep it shut.
---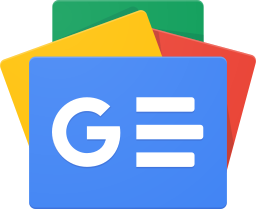 Stay up-to-date and support the site by following Bleeding Cool on Google News today!