Phantom and Dark Shadows Exclusives For San Diego Comic-Con@Home
Hermes Press has stepped up to the plate showing what items they are going to be making available for the Comic-Con@Home event that will be replacing the cancelled San Diego Comic-Con 2020. The organisation will be putting on a free on-line event which will also link to the special offerings that hundreds of publishers and manufacturers were planning to make available as San Diego exclusives. Hermes Press, who most notably publish archive collections of The Phantom, will have the following for sale.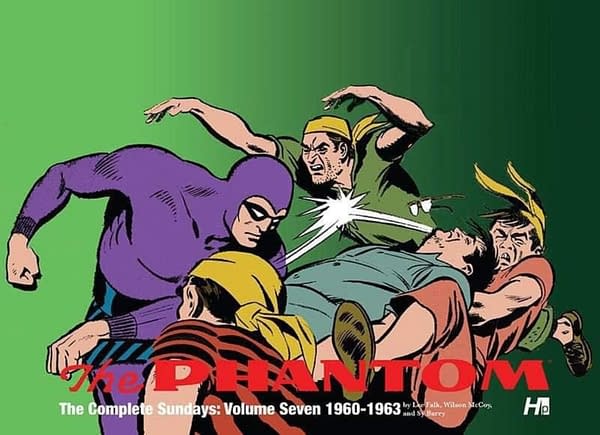 The Phantom: The Complete Sundays Volume 7 with Sy Barry LE plate
Includes a special plate, suitable for framing, signed by the legendary Sy Barry! Limited to 40!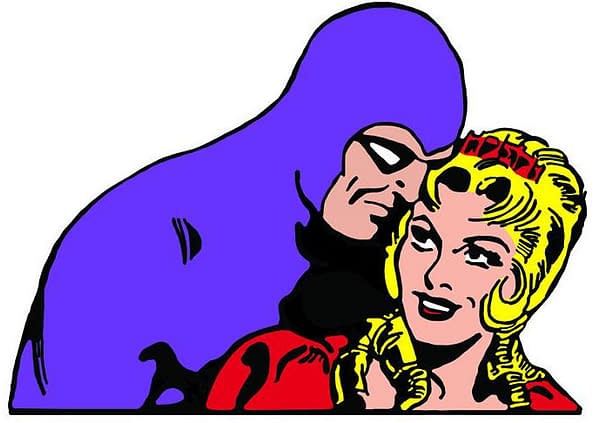 The long anticipated seventh volume of the reprint of the entire run of Lee Falk's full color Phantom Sundays continues! This volume finishes up with the Wilson McCoy years and begins the long awaited SY BARRY years of the Sunday stripes! Fans of The Ghost Who Walks have waited for years to have a complete series of full size hardcover volumes featuring the complete Phantom Sundays and this is the seventh book in the series. As with Hermes Press' complete reprint of The Phantom dailies, this book contains every strip digitally reconstructed to perfection.

Presented in Volume Seven of the Complete Sundays are thirteen storylines which encompass, "The River Gang" (January 10 1960 – May 22 1960) to "The Astronauts and the Pirates" (November 4 1962 – May 12 1963). In addition to the strips this volume contains documentary materials and a detailed essay. Don't miss it!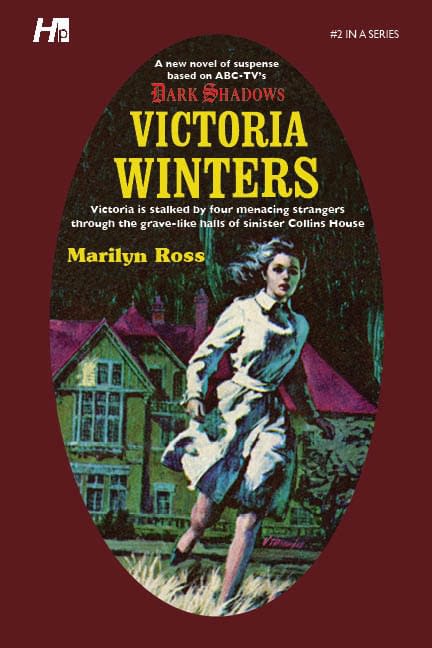 Dark Shadows: The Complete Paperback Library Reprint Book 2 Limited Edition
Signed by "Victoria Winters" actress Alexandra Moltke! Limited to 30 – numbered in Roman Numerals!

The original, classic, Dark Shadows books from the Paperback Library, returns with Hermes Press' archival reprint of all 32 titles in the series beginning with the first novel which first saw print in December, 1966.

The second book in this reprint series, "Victoria Winters," features the original painted cover depicting Victoria Winters and the complete text, re-proofed and error free.

Still believing that the clue to her own identity lies hidden in Collins House, Victoria Winters stays on as a companion and governess – despite danger from someone in the isolated mansion trying to destroy her.

But Victoria's determination to remain is shaken by the unexpected arrival of four mysterious strangers who begin a series of terrifying attacks on her life.

As a ghostly figure stalks her in the shadows, Victoria becomes convinced that staying at Collins House is a mistake that could well prove fatal
Both will be available through Comic-Con@Home along with many, many more items.