Police Called On Cast Of Sons Of Anarchy After They Demanded Space City Comic Con Pay Up Space City Comic Con was held this weekend in Houston. We've already looked as cosplayer Spock Vegas selling the swipe filter prints of Joseph Bayer. There's more to come on that front as well. But on the other side of the hall, more drama was kicking off. A comic industry guest gets in touch to tell me
"It was a truly insane show. I don't know everything that happened but people definitely were scammed, money seems to have been stolen, celebrities fled, the staff may not have been paid, the cops were called on the cast of Sons Of Anarchy, and a lot more true weirdness and pandemonium at a sparsely attended show in a huge convention hall.

"I will say Robert from Go 2 Guys Comics and everyone from Space Cadets Comics (who sponsored the show) were true heroes and treated all the comics folks great."
The police called on the attending cast of the Sons Of Anarchy? Really? Well, it seems to bear out, rather. Journalist Ava Jade writes, referring to Sons of Anarchy's Charlie Hunnam,
Upon arriving at their hotel, the cast was told that the credit card provided by the promoter would not be accepted, it would be cash only for their rooms. When they arrived at the convention, Charlie had it out with the promoter to get to the bottom of it. He took his check to the bank to cash it, because he knew something was up. There he found out that the check that was given to him was written from an account that had been CLOSED. This happened to the entire cast. Many of the actors went to the promotors office to demand payment, where the promotor ended up calling the cops because he was "being held hostage".
And there was more to come.
The Friday panel was canceled due to the AVI team refusing to allow anyone onstage until they were paid. They were promised payment upfront, instead they weren't paid and pulled the plug on the event. The cast was all there waiting to go on. It seems that the event promoter broke the contract not once, but TWICE. He attempted to pay the cast with pre-sale ticket money. This would explain why their was so many inconsistencies and ticket gouging happening online. Many people were "forced" to buy the VIP because there was no option to purchase a day pass. Overall, it was clear after this interview that a huge CON had taken place, leaving the cast unpaid and the fans unaware of what was happening. The promoter was described by cast as a "fraud, unethical and has broken the contract twice."
Though eventually there was a "reduced" panel,
Comments from volunteers included this, from Shelley Montrose,
This will be the last Saturday/Sunday that I volunteer at any Comic Convention. I was shouted at more in the 6 hours that I volunteered on Saturday than I was in the entire year last year. Friday was amazing and Saturday in my LAST 2 MINUTES there HPD had to intervene as a grown man came into my face and threatened to "choke me to death, rape me, and burn me like on YouTube." I decided not to come to my scheduled 8 hour volunteer shift on Sunday. I thought my life was in danger. One of Charlie's bodyguards ran over to help me before the guy got to me. Honestly, I thought the guy was gonna to hit me. After reading this article I think I understand what happened a little bit better. I can't even explain how horrible it was the tell people who traveled all the way from England, China, Australia,etc., that the $800-$3000 that they spent on a prepaid ticket will not be honored at the desk at the majority of the sons of anarchy autograph sessions , and that they would have to go to the ATMs on the inside of the convention ( because all the ATMs on the outside of the entrances were broken ) in order to get money to pay cash for any autographs or photo ops they wanted with the celebrities.I personally ended up going to the ATM to help people pay for the prepaid tickets that they purchased for autographs with the celebrities. I won't even go into how much that puts me back on my budget, including but not limited to my rent, utilities, and food.I was with Charlie Hunnam for almost four hours, and He pulled it together for all of his fans. Anyone that was there saw me standing beside Charlie Hunnam, I was taking pictures of them with him, knows that he was very giving to fans as well as professional. I feel like I did a good job of keeping the fans calm, entertained, and happy until they got to Charlie Hunnam .Ron Perlman was also professional as well. When I left he was still excepting those bogus tickets that people had pre-purchased.
And there are 150 members of this private Facebook group "Extremely Angry SOA EXTREME VIP"…
Bear in mind that, while some people seem to have had a terrible time, this is not a complete comic con destruction, and thousands of people attended, and saw what they wanted to see and enjoyed themselves. Some normality was maintained for considerable periods of time. But there are plenty of questions to ask.
There has been no reply to queries made to Space City Comic Con to date.
---
---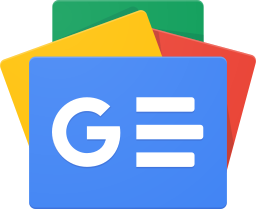 Stay up-to-date and support the site by following Bleeding Cool on Google News today!