Review: Powerpuff Girls: The Bureau of Bad Is Not Too Bad at All A lot has been said about the Powerpuff Girls reboot. There's been plenty of criticism and confusion about some of the choices made, both aesthetically and in the girls' personalities. Given the hit-and-miss television show (heavy on the miss), I was reluctant to dive into Powerpuff Girls: The Bureau of Bad. But what I found left me pleasantly surprised.
The troubles that plague the animated series seem far off from this book. You won't find Blossom, Bubbles, or Buttercup twerking their way through the pages, though Mojo Jojo does perform a rather spirited dance at one point. Instead, this issue focuses on the villains of the series coming together in hopes of ending their shared nemeses.
A struggle for power soon ensues as the villains argue over who is best suited to be leader. This offers the perfect opportunity for a variety of villain-specific flashbacks to what they think is their best moments. Starting with Princess Morbucks — fitting, given writer Haley Mancini is her voice actress in the reboot — we begin what is sure to be an interesting variety of tales.
Pacing isn't an issue with this book. Instead of trying to cram a couple of stories in at a time, issue #1 takes the time to focus on Morbucks alone. The Powerpuff Girls are written well; each feels distinct without being caricatures of themselves. Whether this is thanks to their limited appearance in the actual story or whether Jake Goldman and Haley Mancini finally have a firm grasp on the girls' personalities, it definitely works.
The art is true to the series, with the same sweet, bug-eyed girls supplied by Philip Murphy. The colors are bright and lend well to the art style without being overly obnoxious. Colorist Leonardo Ito does well striking a balance between candy-coated panels and darker shades for the Bureau of Bad.
In all, while there isn't anything too exciting about Powerpuff Girls: The Bureau of Bad, it accomplishes what it sets out to do. It's appropriate for both younger, newer fans of the series and anyone still holding on to their childhood nostalgia from the '90s. It is still missing some of the key characters that the reboot did away with — I'm looking at you, Ms. Bellum — but the tone it sets for the current cast is a good one.
You can pick up Powerpuff Girls: The Bureau of Bad now for $3.99.
---
---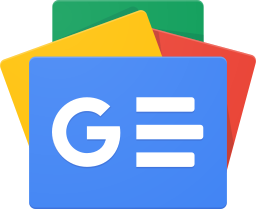 Stay up-to-date and support the site by following Bleeding Cool on Google News today!