Godshaper SC Review: A Tightly Woven, Emotional Journey
Diving into Godshaper, I already had high hopes. I'd read Eliot's review of the first issue, and it'd seemed right up my alley. Godshaper is set in a universe where the laws of physics began to mutate in the late '50s. Taking their place are gods — one for every person. Now the world is run by personal gods, the new church, and a not-so-healthy dose of capitalism. Our protagonist, Ennay, is one of the few who don't have their own god and instead find themselves traveling outcasts, bartering their special skills to "shape" the gods for basic things like food and shelter.
I'd expected a story of a lonely wanderer finding his place in the world – and in a way, I got that. But as I read through the Godshaper SC, I was blessed with so much more.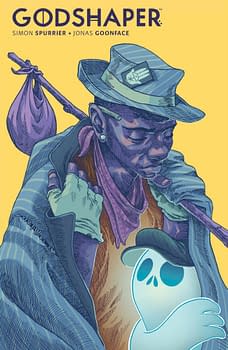 I can honestly say there are very few things that have impacted me as much as this comic has. Simon Spurrier is a well-known, talented author, but this may be one of his greatest works yet. Godshaper is incredible, both in pacing and in story. It takes an interesting premise and a classic storyline and creates a universe bursting with beauty-wrapped corruption.
Jonas Goonface provides the art for Godshaper, and there could not have been a better choice. From the startling covers to the easy shift between Ennay's personas, each character, panel, and page are alive and breathing. One of the first things that stand out at you in Godshaper is the original, fresh, expressive art. Long before I delved into the Godshaper SC, I found myself captivated by the covers.
The duo work well together, with dialogue flowing and slang picked up through natural conversation. Letterer Colin Bell lends more than simple words to the tale of Godshaper. He adds emphasis where it feels natural, bubbles and lettering twisting to suit each character and their way of speech. It's a thing that too often goes overlooked, but helps Godshaper become even more solid.
Godshaper's ending is as fulfilling as its journey. I laughed, I cried, I felt my heart sing along to the music threaded throughout the book. By the time it was over, I felt like I truly knew the characters I was so lucky to travel with. It's been a long time since a comic book spoke to me in the way that Godshaper did. I can't recommend it enough — whether to someone merely interested in the universe, to an artist, or to a musician. Anyone looking for a tightly woven, emotional journey should look no further.
You can pick up Godshaper SC now for $19.99.
---
---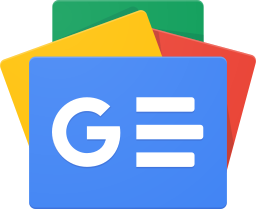 Stay up-to-date and support the site by following Bleeding Cool on Google News today!