Bonehead #2 Review: A Story Still Finding Its Place
Previously, I was far from impressed with Bonehead #1. While I felt that the series had potential, it was weighted down with clumsy dialogue and the tendency to over explain. But the gorgeous artwork and colors — supplied by Rhoald Marcellius and Sakti Yuwono — pushed me into giving it a second chance. With the second issue of Bonehead out now the question is: Has the dialogue improved?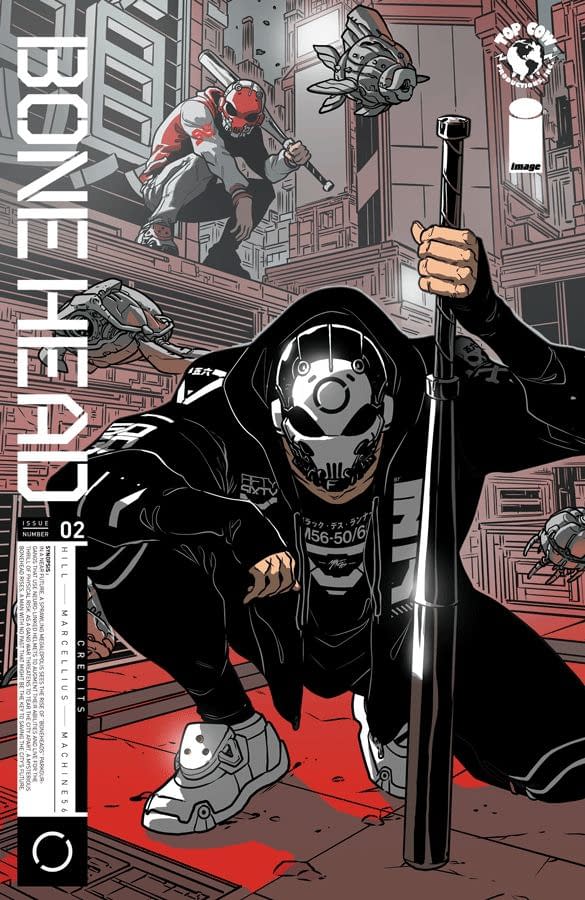 The answer is a resounding "yes"!
Gone is the dialogue chock full of inside lingo, painfully explained to characters who should know better. Instead, Bonehead #2 is taking a breather and letting itself stretch across the pages. The interaction between brothers Hideki and Aleph is a little choppy, but still manages to invoke the feel of a pair of grumpy siblings.
We also get a little more background on 56 — and the mysterious bonehead "Blackdeath". The connection is far from shocking, but that's more than fine considering how the narrative treats it. As it's common knowledge to Aleph, there's no dramatic reveal. This lack of shock value is actually fantastic. It adds easily to the world around it without coming off as silly.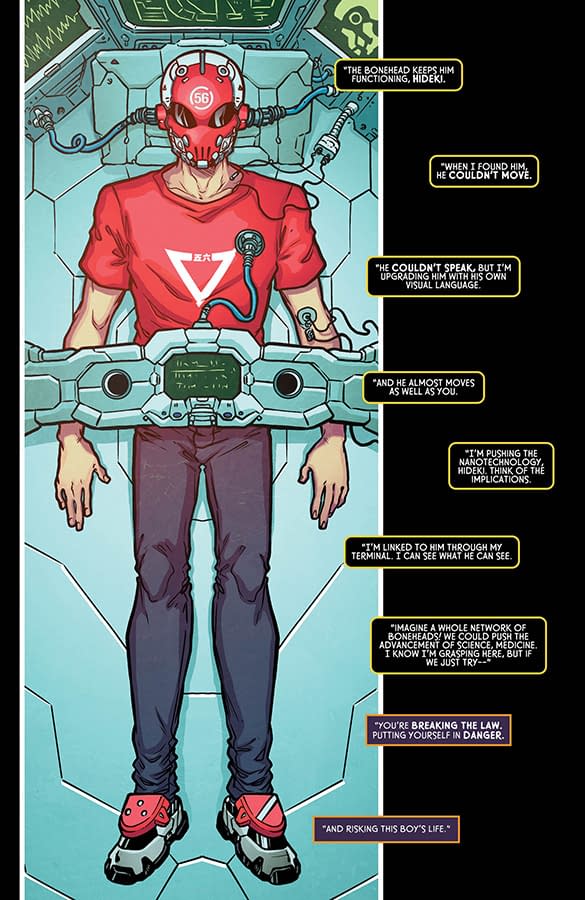 As I considered in my previous review, I think author Bryan Edward Hill simply needed a little time to figure out this book. Bonehead #2 is a considerably smoother book that, while not without its hiccups, is a drastic improvement from issue one. The blurbs of information that hindered #1 are back in this issue, but as less of a focal point. Here they work and offer information that feels appropriate to the scene.
Once more the combination of Marcellius's artwork and Yuwono's colors result in a knock out, futuristic universe. They're really the driving force behind this book, supporting Hill's script and then some. The design of character "Pumpkin Juice" and his crew are a personal favorite. There's a lot you can tell about these new characters just by their style and colors.
For a book where 90% of the cast wears a mask, Bonehead #2 manages a lot fluidity and interest. I'll be keeping my eye out for issue #3.
You can pick up Bonehead #2 now for $3.99 through Image Comics.
---
---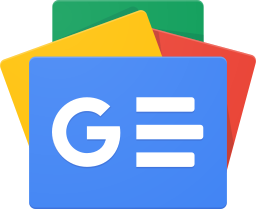 Stay up-to-date and support the site by following Bleeding Cool on Google News today!