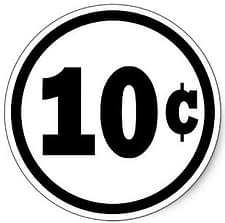 We mentioned earlier about how the unexpectedly high return rate of DC Rebirth has hit DC – and Diamond – hard.
Bleeding Cool was also the first to point out last month that DC Comics was moving to the $3.99 price point for print monthly comics, while their twice-monthly comics and digital comics remain at $2.99.
I have been informed by multiple sources that while sales for DC Comics are up, the $2.99 price point has meant that revenue is down – for both DC Comics and the retailers that sell them. Without the new $3.99 price point, they've have been screwed.
The buy-physical-pay-digital offer should help – but you won't have to wait long before the $2.99 twice-monthly titles to catch up.
Enjoyed this article? Share it!