Valiant Entertainment has sent out a press release revealing artist AJ Jothikumar's character designs for Fallen World, an upcoming series by writer Dan Abnett and artist Adam Pollina, debuting in May as part of Valiant's Breakthrough initiative. Fallen World was first announced along with several other titles on the Breakthrough slate back in December:
In May, Fallen Worlds by Dan Abnett and Adam Pollina is a five-issue event series about a cyberpunk future.. In the year 4002 AD, the cyborg samurai called Rai will face an impossible battle for the fate of humanity.
But pictures speak louder than words.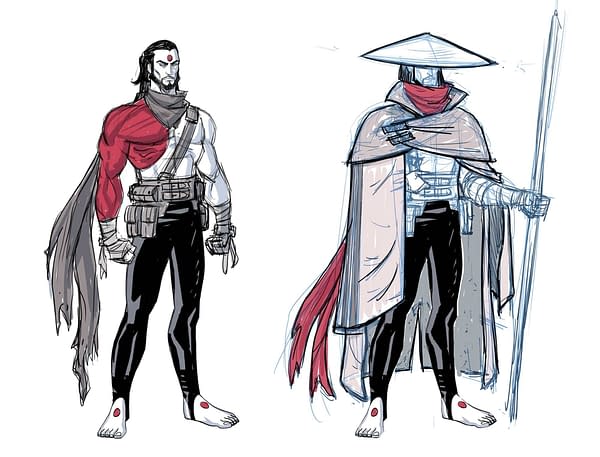 Though words are nice too. In an EX-X-XCLUSIVE interview with CBR, Abnett said:
AJ's designs are fantastic. He's visually refreshing key existing characters like Rai and Bloodshot, and supplying new looks for supporting cast members like Karana and Lula. This is a whole new world – not just because it's 'Valiant future,' but because of the literally earth-shattering events of 4001 AD. A new age, a new dawn, a new culture growing up with a look of its own.
Look for it in stores in May!
Enjoyed this article? Share it!