4 Things About Liberator: Salvation of Innocents Issue 1
By Alasdair Stuart Black Mask didn't turn out a bad, or a safe, book last year. One of the jewels in the crown of their opening line up was Liberator, the Matt Miner-scripted animal liberation/vigilante/superhero book. I was very fond of it at the time and remain so. Now, the sequel, Salvation of Innocents, has kicked off, accompanied by an album due shortly from Earth Crisis. Here are the four things I really liked about issue 1.
1. Ticking Boxes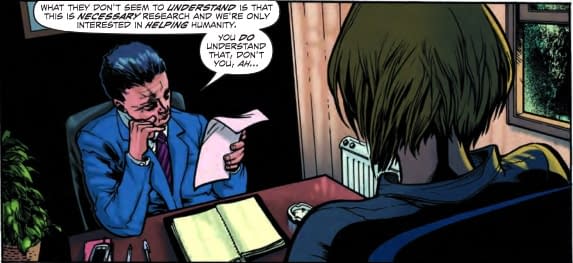 Javier Sanchez Aranda has a sense for little tics of motion and posture that really help his character work. I love that the supervisor isn't making eye contact with Sarah. I love his posture even more; slumped, bored, ticking boxes on an interview he doesn't want to do but is pushing through anyway. It says an awful lot about the mind set at the lab, long before we see what's really going on.
2. Jeanette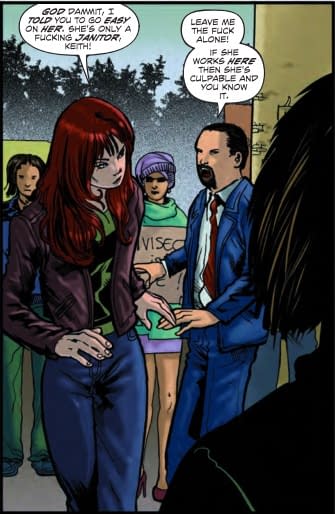 I was curious how the team would continue the story, given how volume 1 ends. The answer is hidden, dead centre, on the first panel. Jeanette, the pragmatic, grounded conscience of the first series is back and Aranda, along with colourist Joaquin Pereyra, makes sure she stands out to the reader whilst just being a faceless protestor to the lab staff. There's some subtle character work here too, with Jeanette seeming more cautious and aware of the individuals on both sides following her experiences in the first volume.
3. The Liberator Hoodie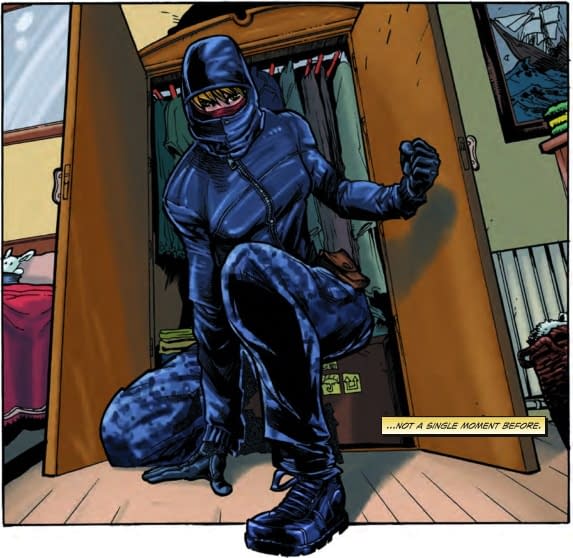 The iconography of the first series is all tied up in the mask/hoodie combo that the main characters wear. There's some nice circular plotting here too, as Sarah is inspired to wear the outfit by watching youtube footage that may well feature Jeanette or Damon from the first series. There's also the clear 'superhero gearing up for battle' motif reflected in the slightly exaggerated posture and the fact Sarah's breaking out of the panel. She's become bigger than her old life.
4. Lack of Outrage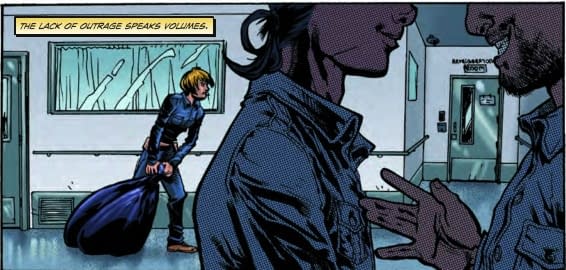 There's heavy stuff in this book. If you're upset by animal cruelty, you're going to have an issue with some pages here. Sarah doesn't have that luxury and this particular scene in its entirety is very much the metaphorical clenching of her fists. She's at the bottom of the ladder, expected to deal with horror as part of her minimum wage job and she's had enough even if no one else has. Matt cleverly maps the drudgery of her job onto the visceral horror of what she's being asked to do and finishes her transformation into a Liberator. She's got the hoodie and, now, the motivation too.
Liberator: Seduction of Innocents issue 1 is published by Black Mask and is priced $3.95. It's available now with the collection of the original story, also well worth your time, due in April.
Alasdair Stuart is a freelance journalist and writer. He hosts Pseudopod (Www.pseudopod.org), the weekly horror fiction podcast and co-hosts its sister show Escape Pod (www.escapepod.org). He's currently reading and loving Umbral, Liberator: Seduction of Innocents, Captain Marvel, Revival, Ghosted and Matt Wallace's excellent new series of novels, Slingers. He's having shwarma for dinner tonight. It's his first time. He's genuinely excited.
---
---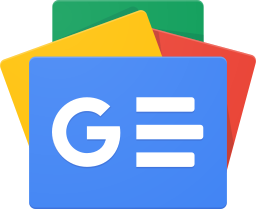 Stay up-to-date and support the site by following Bleeding Cool on Google News today!