42 Thoughts About 41 Comics – Spider-Gwen To Bleeding Cool Magzine
Another Wednesday, another host of comic books to dive into. And, a magazine! The Female Heroes issue, handily published on the same day as Secret Origins #10, Orphan Black #1 and Spider-Gwen #1. Yeah and he's a male pig as well. Then again, aren't they all. Spider-Gwen finds running all the way home to her own, minorly different dimension where Gwen Stacy is the principle Spider. But given all she's seen, finds it particularly hard to fit back in. And giving her the outside perspective to introduce the reader to her world. Rather clever, that.
And talking of pigs, be careful where you put your hands. Inhuman isn't up on droit du seigneur, it seems. Why not do it from a distance, Black Bolt? "I am crushing your head… I am pinching your cheeks…." Because if you push it too far… And GI Zombie shows us the angers of sticking to the letter of the law… there's sometimes only one way out of it. A dog's place is clearly not in the kitchen. How very convenient in Adventure Time #37. Clearly what they need is a woman around the place. Almost as if that's what they were going for… Our Orphan Black clearly turns off anything that doesn't pass the Bechdel Test. George Perez' Sirens #3 come back from Baltimore to burglary… and the kind of work that some creators have to do, roundly mocked… And Batgirl (whoever is actually inside that body) is certainly standing up to her demons in Batman Eternal as well….
Curb Stomp #1 is the launch of a new miniseries by Ryan Ferrier and Devaki Neogi from Boom! today, that certainly seems rather empowering in a hipster sort of way as well. Ubernewwave punk music, micro-brew beer and vinyl collections. And it's not Ryan's only launch book today either. Ferrier's D4VE #1 from IDW is also debuting this week, with a little robomale middle-life angst. For those who can't wait for more Prince Robot antics from Saga, this might very well do the trick…. also, as my brother will tell you, everybody knows Dave. And Mister X has a slightly later XMas special, shows you the fate of the robot who doesnt get to live in the country. D4VE could ave it a lot worse…. While Twilight Zone: Shadow and Substance #2 also seems to promote the possibility of a pet over other charms… Although sometimes girls (and big invisible abominable snowmen) really just need their Dad as in Abigail and the Snowman #3. Awwww. Kieron Gillen and Jamie McKelvie in The Wicked + The Divine do something new with comic books. Again. And are disparaging about Camden. Again. And somewhere a Phonogram reader loses their wings. Sherlock Holmes vs. Harry Houdini #4 discover a little old fashioned cosplay. Maybe they could give someone a lesson, in Betty And Veronica Comics Double Digest #231.
They're Not Like Us #3 uses colour oh so effectively. Possibly none more so than here, a red shirt of an incidental background character picking out someone you may want to pay attention to in pages to come. Very effective. Our Iron Man, still Superior, has an amazingly fantastic approach to his new city – but it is probably worth noting that all he's doing is what our security services and technology providers can – and sometimes do – every day. Never be nude near a webcam. Unless you are an exhibitionist, then stuff an Android down your pants.
Just like Darth Vader does. Or it some kind of euphemism for sex, a dance move or mind-meld? "Droid with me…" Of course everyone knows Star Wars….
Okay, possibly apart from the cast of today's The Life After #7 after Jude and Hemingway, being escorted back to base by Essie's soldiers when they take a wrong turn….
Some days you wonder why they didn't make that live action version of Chew, and instead went for the animation instead. And some days you don't. S.H.I.E.L.D. #3 brings in Spider-Man, of course, And investigates Spider-Man. You know, I think I finally realise why the police are so annoyed with Spidey, he must be really, really annoying on stakeouts. Batman asks someone who might know. If this revelation of The Joker as an immortal deity, albeit it from an unreliable narrator, is all it's cracked up to be. Maybe he'll have to wait until he is merged with the Joker by Brother Eye to truly know… While Earth 2: Wolrds End's Command Center of Atom's Haven, when they are not just doing SHIELD cosplay do seem to have a problem with their screens, panel by panel by panel. Every single one is blank blue. Are they all using Windows 6 and are experiencing a bit of a crash? Even Sonic Universe #10 makes it look better… even after it suffers the red ring of death. From Catwoman, a threat of destruction. But of all of Gotham burns. does Burnside burn as well? Or would that just be too ironic? MODOK with a headband for going into battle in Secret Avengers. And for doorstepping religious tracts. It's just a throwaway, but I now people would sign up to such a church given half the chance. In fact, I bet in hours there will be tumblrs dedicated to it.
Evil Empire #11 has its khat and eats it….
Munchkin #2 keeps upping the ante (or possibly the auntie) but is safe in the knowledge that it has an exclusive game card included with every first-printing copy. Turok #12 marries the William Tell life story together into just one panel.
In Reservoir Dogs, it was an ear. In Pulp Fiction it was a medieval ass. In Django/Zorro #4, Quentin Tarantino does something very unpleasant to a foot. It always ends in the same way… Do we need to ask what it is in King: Prince Valiant #1? I think Spider-Gwen's graffiti artist might know. Yup. TMNT #43 shows us that some people haven't learnt that guns beat swords every time. Especially from robot exoskeleton… that's if you have access of course. Maybe you just work as a butcher. John Carter: Warlord of Mars #4 does his best Bones-from-Star-Trek impersonation. Archie's Funhouse Comics Double Digest #12 uses the foulest language it can.
But Archie's Black Hood #1 just has to step it up a notch. Cyberforce #11 teaches the benefits of telling the same story again and again. Which does save on iring new writers. Mutanimals #1 shows us why it's always funny to put animals in clothes, whatever the circumstances. Garbage Pail Kids #2 could have the potential to start an social media activist war regarding those with a speech imediment, with Jonathan Ross and me in the front line… Joe Frankenstein #1 emphasises just how unhealthy pizza can be. Also, I bet this one came with anchovies.
ZvR #2 gives you the most punchable face of the day…
Comics courtesy of Orbital Comics, London. With a Kickstarter launch party and private view for their Beast Wagon exhibition this Friday, featuring original artwork and preview pages from the Owen Michael Johnson and John Pearson comic, with work from Steve White, Iain Laurie & Conor Boyle.
---
---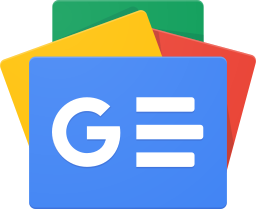 Stay up-to-date and support the site by following Bleeding Cool on Google News today!