Another Body Drops… In Space – Preview Image's The Fuse #11
The Fuse #11 arrives this Wednesday, March 25th, taking on the fifth part of the "Gridlock" storyline, written by Antony Johnston, with art by Justin Greenwood. This cop drama set on a city-like space station has always found its own groove, focusing on the character-driven, and introducing us to strange new realities that feel, on the surface, a lot like our own. The artwork is lush and expressive too, very certain of the world it's creating, always as draw. This week's issue is described thus:
And so another body drops. Was it the same killer? Oh, please. Don't
you know better by now? It's time to figure out what the hell connects
gridlocking, drugs, terrorism, and cellphones once and for all!
Here's our preview of pages 1-6 of Issue #11: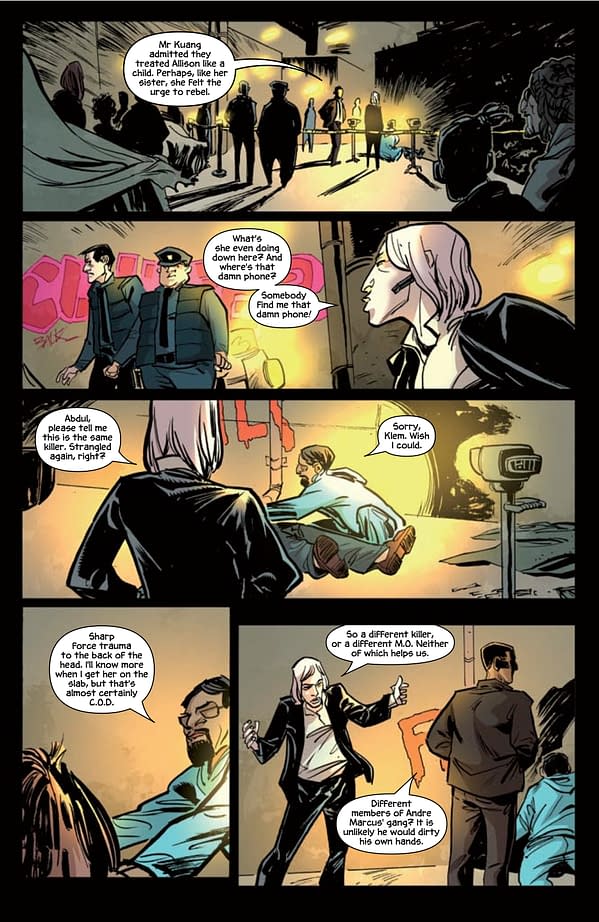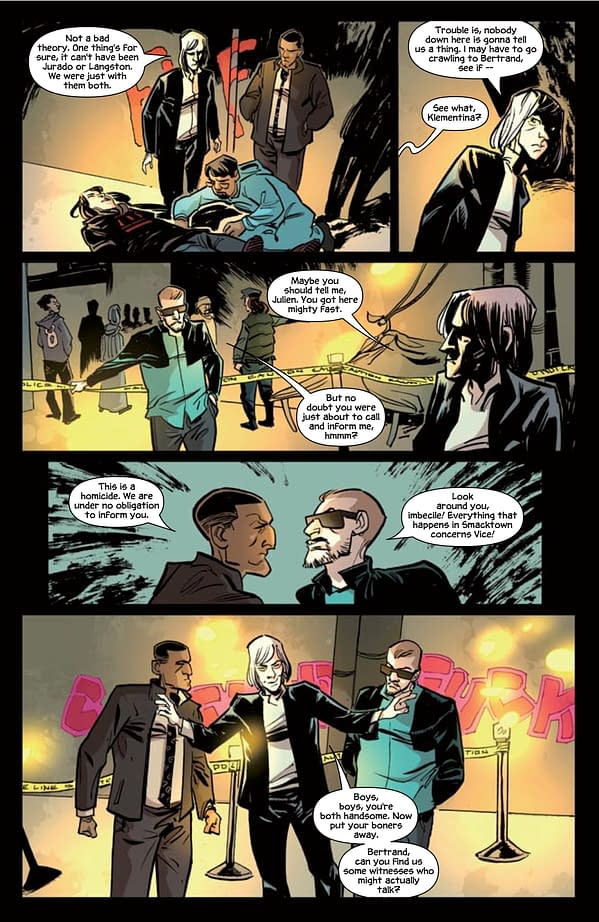 And Antony Johnston and Justin Greenwood will also be part of a signing in Seattle, Washington with the folks from Sheltered this Thursday if you're in the area. You can check out the Facebook event page for more details.