Batman Damned #1 CGC 10.0 Sells For $1800 on eBay
Bleeding Cool has been able to ascertain that a recent sale on eBay of Batman Damned #1 by Blaze PC Collectables of Florida was for around $1800. It was a 10.0 CGC graded copy of the comic by Brian Azzarello and Lee Bermejo published by DC Comics as part of their Black Label mature readers superhero line, with the variant cover by Jim Lee. The comic isn't going to a second print, so that combined with media interest in the item, sent prices soaring.
The $1800 was against a $2500 listed price and was won by a 'Best Offer Accepted' bid from an unknown buyer.

According to the CGC Census, as of now, seven copies have received that perfect grade for this cover, and six of the Lee Bermejo cover. That's higher than usual, for example, no copy of Batman #50 has been recorded with a grade higher than 9.8, the publishing format of the comic may have resulted in more perfect tens being achieved.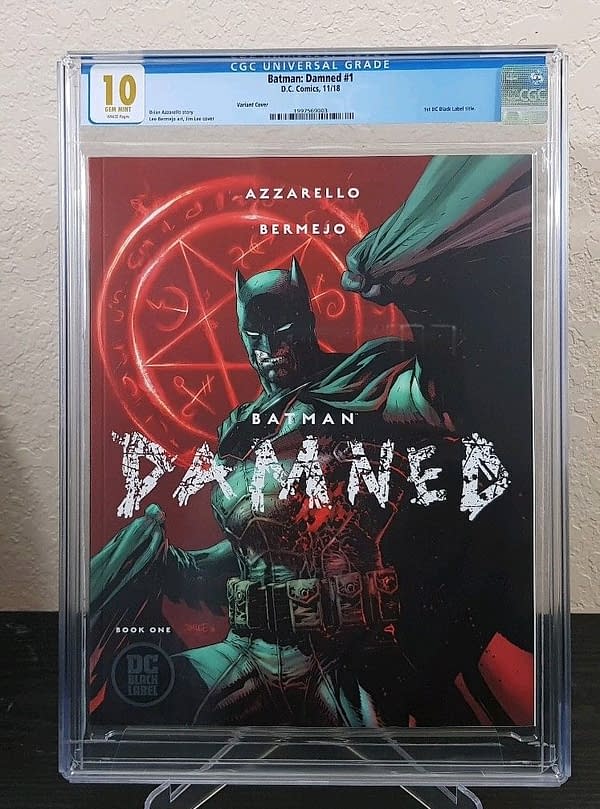 As for why it is so valuable… well that is neither here nor there. But now that it's slabbed no one will ever know.