'Baywatch' Slow-Running Its Way Back with HD Remaster, Possible Reboot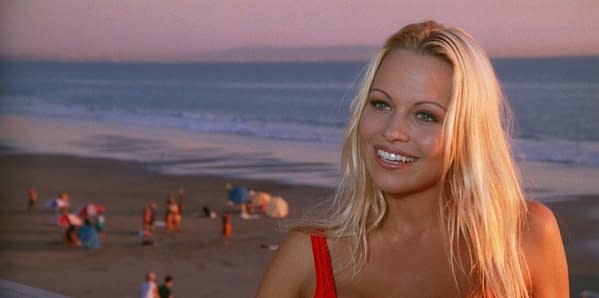 Just when you thought it was safe to go back to the beach… FremantleMedia International is looking to make it a little safer with the return of the red swimsuit-sporting lifesavers of Baywatch.
After sorting through a complex rights situation, the producer/distributor has remastered the David Hasselhoff/Pamela Anderson-starring series into HD and will begin shopping the upgraded series to the global broadcasting market. FremantleMedia International COO Bob McCourt also revealed that the company is considering rebooting the franchise as a new series.
Original Baywatch producers Michael Berk, Greg Bonann, and Doug Schwartz worked with FremantleMedia, Warner Bros., and Illuminate to update the 35MM prints, transfer all 242 episodes of the series into high definition, and adjust visuals from 4:3 to 16:9. FremantleMedia worked with original composer Corey Lerios to replace 300 songs with contemporary songs from new artists — but no worries, Baywatch fans: the original theme song remains.
Here's how different the series looks after the remastering (top, original; bottom, remaster):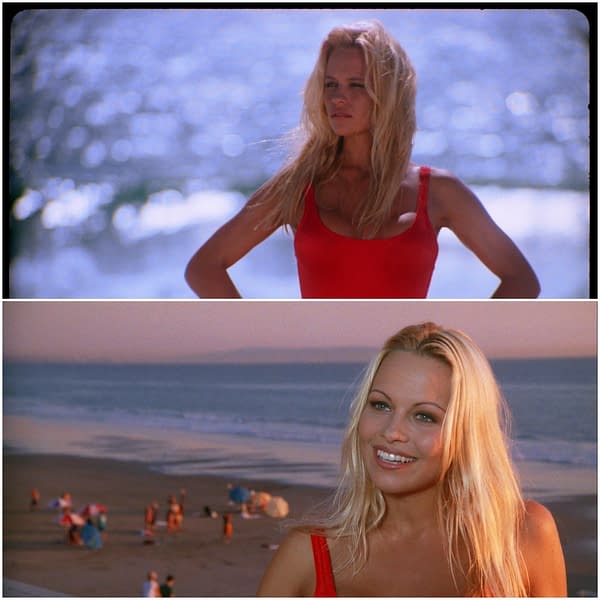 "The results are phenomenal. When you have the sea and obviously it's set on the beach, it was such a colorful series, so that color really comes out when you put it into HD."
With the series still doing well globally and airing on RTL in Germany, TF1 in France, and Mediaset in Italy, McCourt believes the series stands the test of time; and that makes interest in the remastered version stronger: "It still looks quite contemporary, and the storylines stand up. It doesn't actually look that old fashioned."
McCourt also revealed that a reboot of the series has "definitely been discussed" but would depend heavily on how well the remastered series is received:
"I think we thought the film might have given us reason to reboot the TV series, but given the mixed reviews that didn't happen straight away. I think if this remastered version is sold extensively and a new audience comes to Baywatch, then it will give us a real indication as to whether a new series could be successful. We would definitely think seriously about making a new series and maybe we'll get approached by some broadcasters about making one."