Posted in: Comics, Recent Updates | Tagged: beast mode, Comics, dead space, entertainment, halo, kickstarter, Titanfall
---
Beast Mode, Via Halo, Titanfall And Dead Space
Kickstarter Project: Beast Mode. Art & Story: Alric Carrillo. Close Date: June 20, 2014. Publishing Date: July 1, 2014
Alric Carrillo writes,
Beast Mode is a unique, alien-invasion story where aliens possess the bodies of Earthly beasts. When the aliens rush Earth, there is no physical invasion. Instead, the monsters scan all life forms and inject their bio-psyches into ideal animals. They use the animal vessels to wage a horrific war against man. There is no War of the Worlds salvation for humankind, no germs or bacteria will kill off the invaders. Nothing short of a bloody extinction will stop the demonic aliens from conquering Earth. Only a demon of their own will provide the human resistance with any real hope to overcome mass extinction.
You ever seen a dog piss on someone? Yes. Ever seen a seven-foot mutated dog rip someone apart, limb by limb, and then piss on them? Probably not. In Beast Mode, you will. Ever seen a dog rape a rhino? No? Well too bad, in Beast Mode you won't. It's a comic book for kids, you sick bastard. Even though Beast Mode is an entirely new comic book with fresh ideas, it will seem vaguely familiar, especially to you gamers. Inspiration for Beast Mode comes from aspects of the Halo series, Titanfall, the Dead Space series, and on and on.
Listen, I know you have little time or patience, but if you pledge to Beast Mode this weekend, you will get a Bleeding Cool exclusive sheet of stickers. Beast Mode stickers available only to Bleeding Coolers who pledge THIS weekend. And as you can judge by the preview art, it will be AWESOME!
---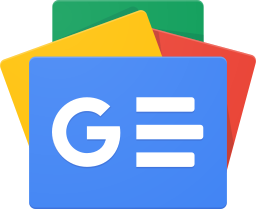 Stay up-to-date and support the site by following Bleeding Cool on Google News today!