By Dylan Gonzalez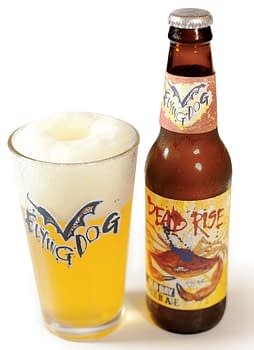 Beer: Dead Rise
Brewery: Flying Dog
Flying Dog was one of the breweries that got me into craft beer. They put some consistently solid brews and the occasional unique creation. To celebrate the summer and the 75th anniversary of Old Bay Spice, they created a strange amalgam of beer and spice. Dead Rise is an ale brewed with Old Bay seasoning and I just had to check out the weirdness of this one.
Dead Rise is a pale gold color and produced no head, but left a large amount of lacing. There was little carbonation to be seen. Admittedly, I did have this on tap so that may have affected its appearance. When I smelled it, I found it to have some mild hoppiness to it and really potent scent of Old Bay. Holy crap…there was a lot of Old Bay in this.
When I drank it, the Old Bay seasoning was almost immediately noticeable. Let's get something straight; I think Old Bay is pretty good. Mix it with beer and…actually, it was not bad. The spice added a pretty interesting character combined with some bitter hops and citrus. Coupled with a light body and it was a pretty good beer, for the first half of my pint. After that, I just felt like I had been eating crabs all night.
Overall, Dead Rise is a bit spicy but nonetheless a very interesting beer. I could not purchase a six-pack of this, but one glass was enough to satisfy my curiosity.
What to Drink This To: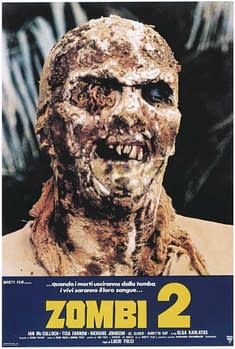 With the word "dead" right there in the title, it seems obvious: zombies. We are getting closer to Halloween time and zombies have become a staple of our pop culture. The obvious choice here is The Walking Dead, but I will always turn back to Romero films, as well as Zombi 2, one of my personal favorites.
Dylan Gonzalez happens to love beer and comic books and luckily found a place to write about both because he has no idea how to actually make money in the real world. He lives in a cave in New Jersey. Tweet him at @BeardedPickle, follow his own beer blog at http://boozegeek.tumblr.com/or email him at dylan.gonzalez1990@gmail.com.
Enjoyed this article? Share it!