Damian Wayne – Baby Hitler? Legion Of Super-Heroes #3 Spoilers
In today's Legion Of Super-Heroes #3, Jonathan Kent pops back in time to bring his bestest friend Damian Wayne back to the 31st Century with him. Who within minutes already wants to start making changes to the future.

But maybe it's the changes to his own near-future that he should be worried about. Because just as they know all about Jonathan Kent, Superboy, they seem to have a fairly good idea about Damian Wayne. Even if it's something they are not that keen to talk about.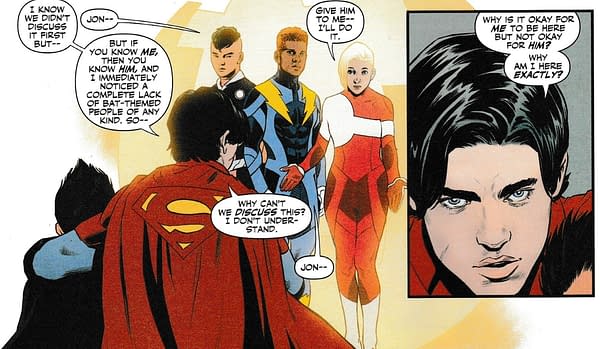 What did Damian do????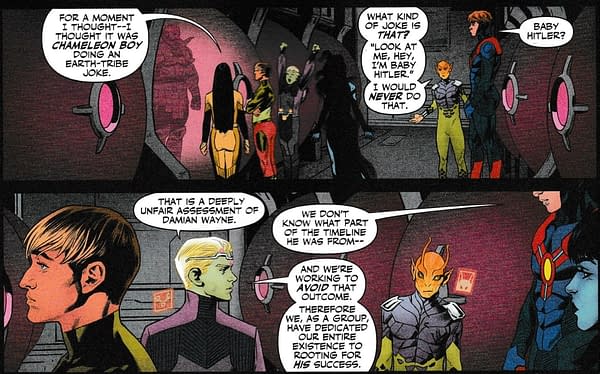 Baby Hitler. An unfair assessment. But still something everyone is very nervous about. What will Damian do that is so impactful that a thousand yeard later no one dresses as Robin or Batman – but every other Leaguer is represented?
There is one future version of Damian Wayne we have seen, who becomes Batman after he is unable to save Dick Grayson, the second Batman from being killed by an unknown assailant using Joker fish. This Damian also has gained supernatural power, is willing to kill, and has a cat called Alfred. It is implied that Damian made a literal deal with the Devil: his soul in exchange for the immortality and healing abilities he felt he needed to protect Gotham.
Could this be that Damian?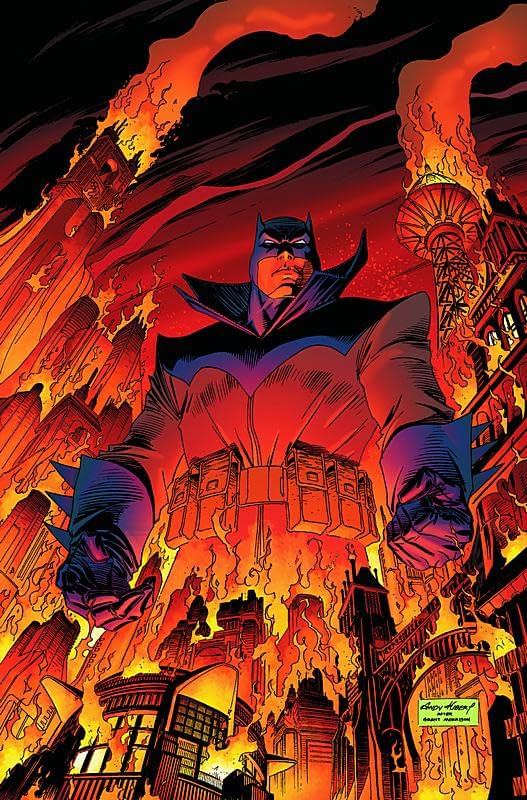 LEGION OF SUPER HEROES #3
(W) Brian Michael Bendis (A) Travis Moore (A/CA) Ryan Sook
You knew there was no way Jon Kent was going to leave his best friend behind! Welcome to the future, Damian Wayne! (This is such a terrible idea!) Also, meet the new Legionnaires as they head to a secret undercover mission on the first man-made planet: Planet Gotham. Every page of this new DC epic plants seeds and ideas that will blast out across the DC Universe for months to come! All this, and Monster Boy is on the loose!In Shops: Jan 15, 2020
SRP: $3.99
Legion Of Super-Heroes #3 is out today from DC Comics… I bought mine from Piranha Comics in Kingston-Upon-Thames. Piranha Comics is a small south London comic store chain with a small south-east store in Kingston-Upon Thames's market centre, which runs Magic The Gathering nights on Fridays, and a larger south-west store in Bromley, which also runs Magic nights and has an extensive back issue collection and online store. If you are in the neighbourhood, check them out.