Darwyn Cooke And The Lesbians I want them to stop catering to the perverted needs of forty-five year old men, I want to stop seeing Batman fucking Black Canary, I don't want to hear Batman swearing, I don't want to see him feeding a boy rats, I don't want to see characters getting raped in the ass, I don't want to see characters who have been straight for sixty years become lesbians overnight because the writer's too stupid or uncreative to come up with something decent, I want to see new characters for a new time, and when the industry of superhero comics realigns its sights to the young people it was meant for, I'll be there with both arms and feet – Darwyn Cooke
While the references Darwyn made at Fan Expo Canada to All Star Batman And Robin The Boy Wonder garnered appreciation from a fair few, it was the "lesbians overnight" note that caused the most furore, believed to referring to Kate Kane, the new Batwoman in Detective Comics and now her own series.
Me, I enjoy All Star Batman in the way I believe it was intended, as an over the top sitcom. And I have thoroughly enjoyed Rucka and Williams III on Batwoman, and consider it not a mature readers thing at all to have a leading lesbian character in a book and – frankly – I have more problems with Spider-Man's bed hopping of late.But then, I am a perverted thirty-seven year old comic reader. So what do I know?
But in light of criticism, however measured, from certain people spying potential homophobia in Darwyn's comments, certain creators rallied round.
Erik Larsen: the guy has a point…. I'd think Darwyn may have been reacting more to what he'd heard than actually read. I generally tend to give folks the benefit of the doubt. Hearing Darwyn's sound bite didn't upset me because I read good things into it.

Gail Simone: I'm going to say right out that I love Darwyn Cooke. He's amazing as a creator and a person. I get that the comment sounds bad, but Darwyn is just not that guy. I cannot imagine a homophobic thought in his head.

Valerie D'Orazio: I mostly agree with Darwyn Cooke's comments at FanExpo Canada (see video below) regarding the mainstream comic book industry's pandering to 45-year-old hardcore fanboys, and everything that ensues from that (ultra-violence, ultra sex, general stupidity).

Ty Templeton: I utterly agree with everything Darwyn said (and have said so in a few places online, including his comment about sudden lesbians)
Darwyn has responded himself saying
Consider this- After sixty years of being a lesbian, a beloved character is made straight for sales or creative purposes- wouldn't that be wrong as well?

I think gay characters are an important and welcome part of any contemporary expression. What I want is to see creators and publishers creating new characters that are gay and lesbian, and spend the decades needed creating and supporting stories about these characters. It strikes me as opportunistic and somewhat wrongheaded to take someone else's creation and after decades of established character action make that drastic a change.

I've always believed that if another creator's character can't bear the spectrum of expression I need to reach, then I don't use that character. Find another or create a new one.

If you tie my comment into the context of the other things I'm saying, I'm also not sure what the corporate motivation is for such changes. If we look at the reading demographics for superhero comics, this becomes an intriguing topic.
Of course then we get into the "is Kathy Kane, Kate Kane?" argument which opens up another can of worms.
10% of which are gay.
Images from ComicArtFans, collated first by DCWomenKickingAss
---
---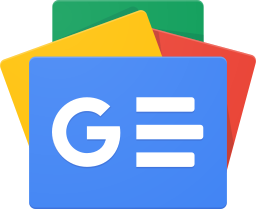 Stay up-to-date and support the site by following Bleeding Cool on Google News today!