Posted in: Comics, Recent Updates | Tagged: bob wayne, Comics, dc reboot, flashpost
---
DC Relaunch "Not A Reboot" – Holding The Line, Variants, 72% Discounts
DC Senior VP Sales, Bob Wayne, has sent a new letter to retailers;
To our comics retail partners,
See? He promises a retailer tour from DC Comics across the US. That DC will after all hold the line at $2.99 on print and digital, dropping to $1.99 digital after four weeks, with $3.99/$2.99 on oversized issues. And that from September to November there will be variant covers on five iconic titles a month , at least one a week, including Justice League #1 and Flash #1, up to 72% retailer discount on six specifically chosen titles a month, including Wonder Woman #1 with full returnability on all the rest – 41 titles a month, giving retailers the ability to order more with less risk. And… oh I don't know why I'm saying all this, I'll let Bob do it. Bob?
With The New DCU – the September launch of our 52 #1s – we have created an event that we believe will generate unprecedented buzz, and, more importantly, unprecedented sales results for you. This is a shock to the system, no question, but we have the quality stories and the unrivaled sales/marketing support and the increased public attention to help you best absorb that shock and profit from it.

As a follow-up to my first letter, we wanted to provide some immediate specifics on September:

CONTENT
We know that you want more details on the creative teams and their title-by-title assignments for the launch. . (And by the way, let me just reiterate this point: this is the launch of the New DCU. It is not a "reboot." I think you will soon discover why that is.) We will send you an e-mail with more creative details next week, as a teaser in advance of the solicitation copy for Previews going live on the 13th. Once solicit copy is released, we will be sending you a short introductory video, starring our creators and our content. We will also be taking this act on the road, for a series of retailer meetings in markets including New York, Dallas/Fort Worth, Baltimore, Chicago, and Los Angeles, during the days leading up to the release of the physical Previews catalog. Stay tuned for more details, and send us a note to make sure you're on the invite list.

DIGITAL
To clarify from my last note, we will be at "price-parity" for same-day digital. No DC digital comic will be cheaper than its physical counterpart at launch. Same-day (a.k.a. "Day/ Date") parity pricing is for the first four weeks of release; thereafter, the digital titles will follow our standard pricing, with $2.99 comics dropping in price to $1.99, $3.99 comics dropping in price to $2.99, and so forth. Keep in mind that our goal with our 52 new #1s will be to ensure that the physical comic book is more compelling than ever!

Additionally, we will be offering you an additional special "combo pack" for Justice League. This is a Diamond-exclusive $4.99 physical polybagged JUSTICE LEAGUE comic which will contain a redemption code for a digital copy on the inside cover. So consumers will have three main ways to read Justice League beginning August 31st – $3.99 physical, the $4.99 combo pack, and $3.99 digital. As mentioned above, after four weeks the digital-only price drops to $2.99, per our standard price for oversized digital titles.

INCENTIVES
For optimal sales impact, each of our 52 titles will have one of three distinct incentives:

a) Variants
For variants, we chose our core iconic titles, the ones that you tell us your consumers want most. And of course, we sought out those titles with the most compelling visuals. At a minimum, this variant plan will be offered for September, October, and November. We will be offering variants on five different titles, with at least one each week.

· 1:25 variant
JUSTICE LEAGUE #1 – 8/31 in-store. This cover will have a 1:25 ordering incentive.

· Weekly targeted variant
FLASH #1 – 9/28 in-store. Retailers may order at FOC up to as many copies of the FLASH #1 variant as were ordered at FOC of their lowest-ordered DCU title for the 9/28 in-store week. (This is an example; each week will feature a title with a variant following this incentive pattern.)

b) Deep Discounting
For deeper discounts, we chose to spotlight potential break-out titles which can help you focus your staff and your customers. Books that have a compelling creator, an obvious jumping-on point for your readers, etc. We will be offering an additional 15% discount on six different titles for orders placed by FOC, effectively giving you a 50% to 72% discount spread, instead of our normal 35% to 57% spread. At a minimum, this deep discounting will be offered for September, October, and November. The lead title is WONDER WOMAN with five others that will be announced next week.

c) Returnability
We are backing up our commitment to you and this launch, by putting our copies where are mouths are. We will be offering 100% Returnability on all of the remaining 41 titles. Returnability across the rest of the 52 allows the breadth of these titles to get their fair chance with your consumers. This comes with a qualifier – your total post-FOC September orders in dollars for DC periodicals must be 125% or more of your May post-FOC orders for DC periodicals.

As with prior returnable programs, qualifying retailers will be required to return stripped covers from the returnable issues along with an affidavit of destruction to Diamond Comic Distributors at a date to be named later. Retailers will then be issued credit for each copy, minus 10% of the cover price. At a minimum, this returnability program will be offered for September, October, and November.

Call or e-mail me or my team with any questions.

Thank you for your enthusiasm, your patience, and your partnership. Come make history with us!

Bob Wayne

DC COMICS
---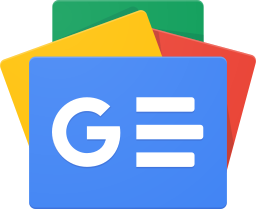 Stay up-to-date and support the site by following Bleeding Cool on Google News today!