'Dead to Me': Christina Applegate Returns to Television in Netflix Dark Comedy Series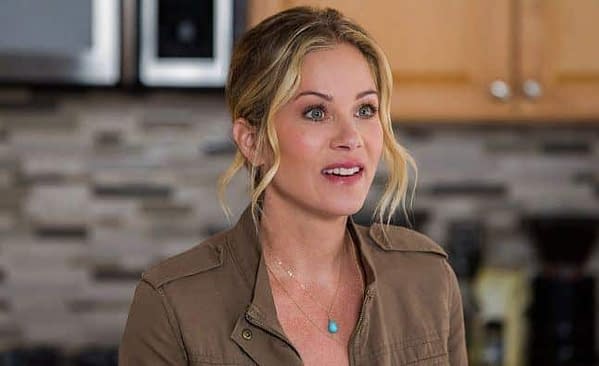 After six years and a number of series and pilot offers, Christina Applegate (Anchorman: The Legend of Ron Burgundy) is returning to television as lead and executive producer in Netflix's half-hour dark comedy series Dead to Me.
Written by showrunner Liz Feldman (2 Broke Girls), the 10-episode season is described as a "comedic Big Little Lies" that highlights a powerful friendship that blossoms between a tightly wound widow (Applegate) and a free spirit with a shocking secret. Gloria Sanchez Productions's Will Ferrell, Adam McKay, and Jessica Elbaum will executive produce alongside Feldman and Applegate, with CBS TV Studios housing production.
Applegate's Jen is described as a poised and put-together woman with a dark sense of humor and an anger problem that she doesn't necessarily want to deal with. Jen has been struggling to keep it together in the months since her husband was killed in a hit and run. No casting decision on who will play the role of Jen's "free spirit" friend was made at the time of writing.
The Netflix series Dead to Me reunites Applegate, Ferrell, and McKay: the trio worked together on the hugely popular and successful Anchorman: The Legend of Ron Burgundy and Anchorman 2: The Legend Continues films. Follwing her star-making turn as Kelly Bundy in Fox's Married…with Children, Applegate starred in Samantha Who? for ABC; and Jesse and Up All Night for NBC. The actress has recently starred in 2015's Vacation sequel and the Bad Moms film franchise.

In an interview with the L.A. Times in 2016, Applegate looked back on the impact Married…with Children had:
"We turned the table on the traditional sitcom. The third season is when we started to realize that it was gaining momentum. We were the black sheep of Fox at the time. We were left alone to our own accord to do what we wanted to do and I think that's why we were able to get away with as much as we could. Although we had one episode that we couldn't even show. It was so tame compared with what's on TV today, but we called it the 'Lost Episode' and it never was shown."