His body was dying. So he took over Peter Parker's body and turned the Amazing Spider-Man into the Superior Spider-Man.
Then he became a robot for a while, before getting a perfect clone of Peter Parker and became the Superior Octopus, working for Hydra as part of the Secret Empire storyline.
Then he's becoming the Superior Octopus for an upcoming one-shot.
And now, in December, Otto Octavius will drop the Octopus forever and become the Superior Spider-Man again.
The Superior Spider-Man (which presumably sells more than Superior Octopus) by Christos Gage and Mike Hawthorne also sees Hawthorne renew his Marvel exclusive deal. He has recently been working on the Deadpool comic book.
Out in December… and coming to a Frankensteining near you soon.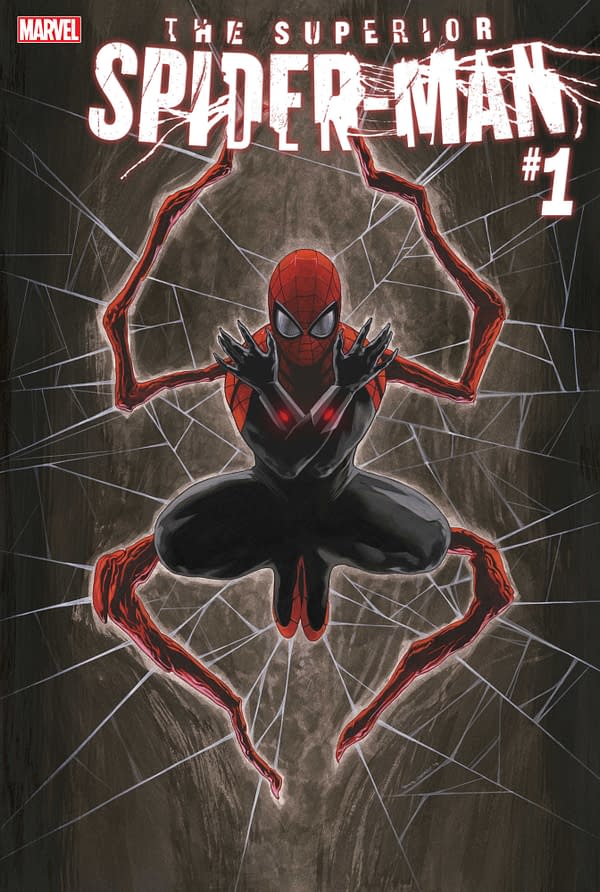 SUPERIOR SPIDER-MAN #1
Written by CHRISTOS GAGE
Art by MIKE HAWTHORNE
Cover by TRAVIS CHAREST
On Sale 12/26/18
Enjoyed this article? Share it!